Sydney Sweeney and Glen Powell are very powerful tools in an incredibly savvy marketing machine.
The co-stars in the upcoming movie Anyone But You dazzled photographers on the red carpet in Las Vegas, where the two are promoting the flick at CinemaCon. Together, they looked longingly into each others eyes, smiled, put their heads close together and generally looked like two incredibly hot people with a very fun job. See for yourself!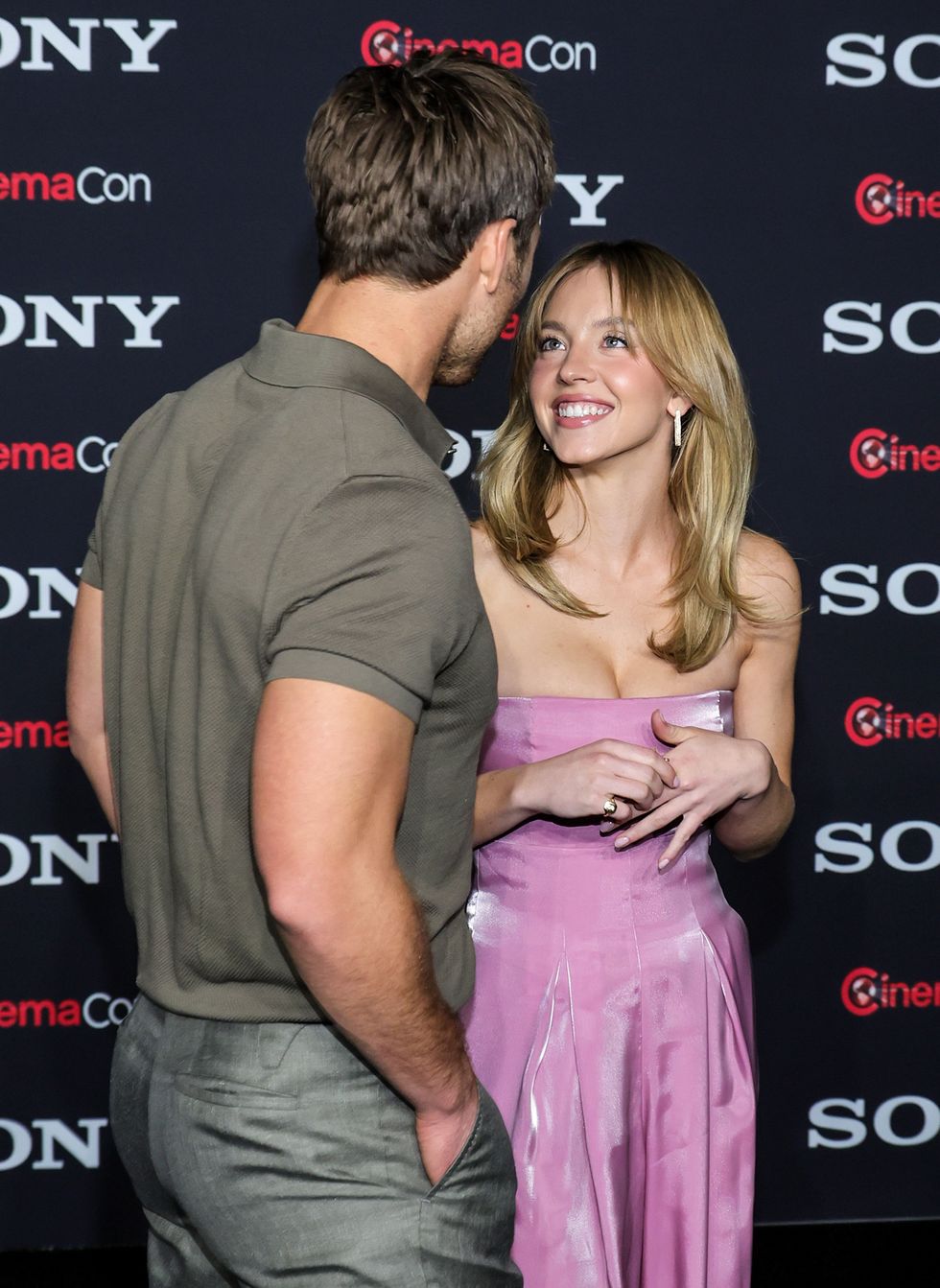 What does everyone think he said to Sweeney? "Is the studio cool if we drink the refreshments in our Wynn suite's mini-fridge?"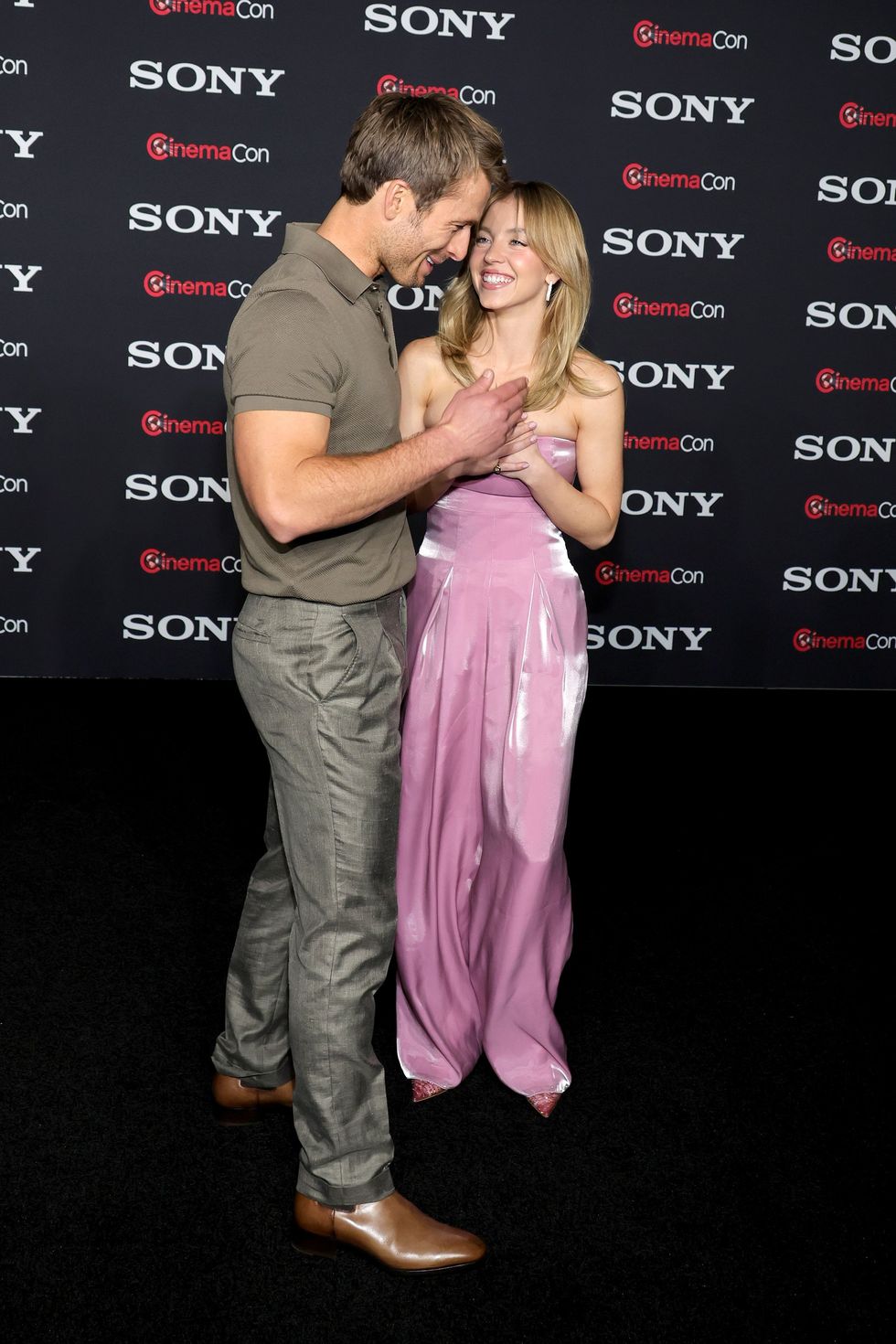 If anyone's curious about CinemaCon, it's a marketing conference for theater owners who like their parties paid for by major Hollywood studios. Anyway, here's Sweeney and Powell and a tiny microphone.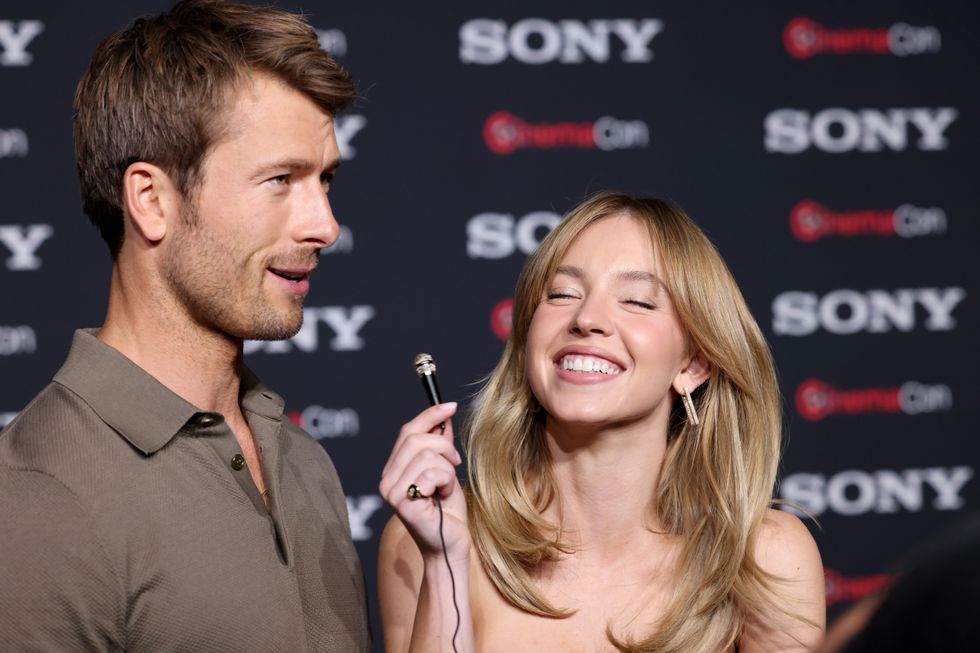 Were these but hapless co-stars, the press would likely think nothing of it. Except, just this week, Powell's girlfriend Gigi Paris unfollowed Sweeney on Instagram. Page Six reported Monday that "rumors" say the two broke up because of her boyfriend's behavior on the press tour for his upcoming movie. One of the points of contention? Pics shared not just by paps in Australia, where they shot the film, but photos Sweeney posted on Instagram. Like this one:
The outlet also notes that Paris flew to Australia to be with Powell in March and promptly left two weeks later. This is meant to be a peg on the conspiracy cork board, but that seems like a totally reasonable amount of time to spend in a different country for a film that wrapped up shortly afterward.
Sweeney, meanwhile, has been engaged to 37-year-old restaurant owner Jonathan Davino since February 2022, and there's no indication that he visited her on set in Australia. However, anyone who's been entangled with a chef will know those people have a stunning lack of vacation time, so take that information with a grain of salt.
Photo via Gabe Ginsberg/WireImage/Getty