Everyone loves to wear SEKS, but are they ready to smoke it too?
The cult-favorite fashion brand, which can be seen in just about every viral pap shot of Julia Fox, has launched its first-ever weed strain, SEKS Dream©, alongside a capsule collection of accessories and clothing items. What other brand can do that? SEKS Dream© can be found through The Health Collective in NYC, while the capsule collection can be purchased through The Seks Shop.
Alongside the tailored weed strain, SEKS fanatics can snag a 1-of-1 varsity jacket and a 1-of-1 embroidered leather corset top, as well as t-shirts and hoodies through The SEKS Shop. There's also a grinder keychain, a lighter, ashtrays and organic rolling papers made in collab with Field Trip NY — the rolling paper brand that donates a portion of its proceeds to the Last Prisoner Project.
The brand first made headlines through photographs of Fox around NYC. Last year, she wore a skirt made from Hanes t-shirts and a custom leather corset from the brand that resulted in a collaboration between SEKS and Hanes. The 200-piece collection includes tees and tanks with crystal logos and custom designs. At the time, founders Abel Cepeda Ljoka and Will Kowall told PAPER, "This collaboration wouldn't have happened without our love Julia Fox." They even named a piece after her, "The Julia."
Before Fox and Hanes, the brand also made its pieces from discarded items and headstock pieces bought at various retailers and outlets, which they turned into custom garments. In those early days, they called themselves "Seks 5th Avenue," which of course resulted in a cease-and-desist from the mega-retailer. In an interview with PAPER, the two designers described the letter as such: "It started by complimenting us, which was cute, but then listing their demands. But we wouldn't have had it any other way. SEKS is IT."
Pieces from the brand's latest capsule collection can be shopped now through The Seks Shop and Field Trip NY. As for the weed... well, everyone will have to do their own homework on where to find it. Happy hunting!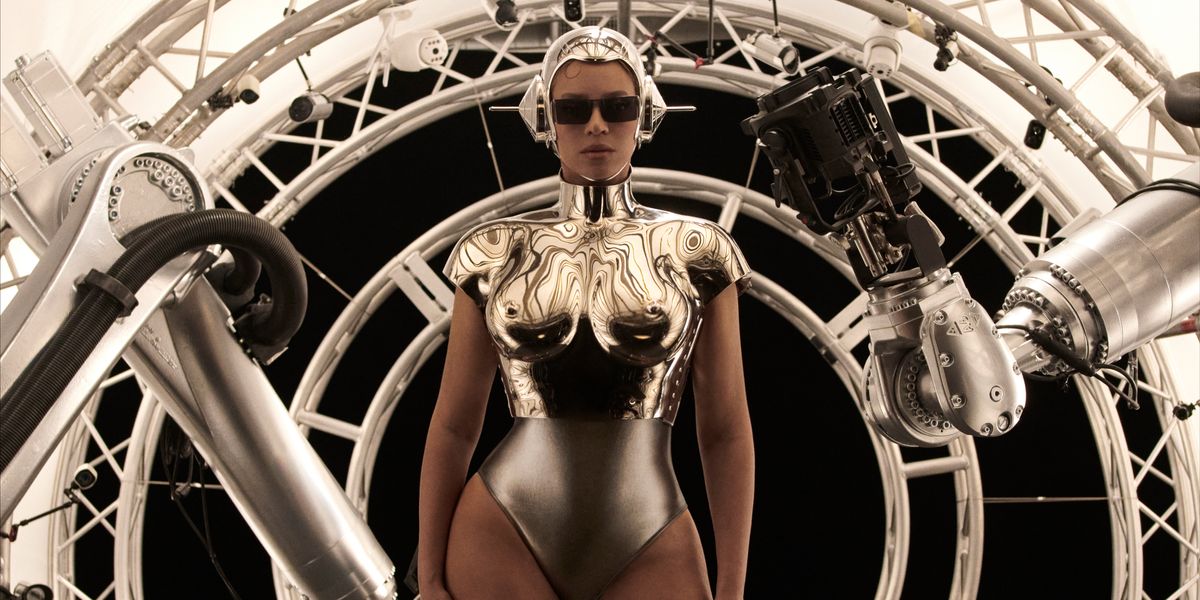 Music
Story by George M. Johnson / Photography by Mason Poole / Styling by Shiona Turini / Hair by Nakia Rachon / Make-up by Rokael Lizama / Creative direction by Andrew Makadsi
Story by George M. Johnson / Photography by Mason Poole / Styling by Shiona Turini / Hair by Nakia Rachon / Make-up by Rokael Lizama / Creative direction by Andrew Makadsi
01 December