Abel Cepeda Ljoka and Will Kowall have come a long way since launching SEKS in September 2019, and they've put in the blood, sweat and tears to prove it. Six days a week, with their Sphynx cat in tow, the couple drives from West Orange, NJ to their humble Lower East Side studio that's actually a one bedroom apartment. These days, their success has outgrown the space, and they're moving onto bigger and better things.
The minute I enter the sun-soaked Essex Street apartment, the couple greets me with warmth. In what would be the living room, Ljoka carves out green vinyl appliques with an X-ACTO knife at his cutting table for a custom piece for noughties hot girl Cassie. The couple smiles as they look back on meeting in the club. "New York nightlife is part of our foundation and where we come from," Kowall tells PAPER. "From there we just started plotting, seeing what we can do together in terms of moving through this world and making art and making an impact."
SEKS' avant garde pieces fill every nook and cranny of the apartment: a blood red bustier drafted for Sexxy Red hangs at the end of a garment rack in the kitchen (aka the office), while scantily clothed dress forms line the walls of the living area. At the front door, next to a garment bag labeled to Kali Uchis, is a short table with various trinkets and accessories: antique brass hornets and centipedes, hand-cast nipple adornments, SEKS-emblazoned belt buckles and clear Pleaser sandals with platforms filled with weed nuggets.
The core of the brand's identity is piecing these found items together by hand. Kowall remembers one of the first standouts they made before even naming the brand (the two joke about the cease and desist letter they received from a certain retailer when they were known as "Seks Fifth Avenue"), called the Patches Dress. "It was made of over a hundred different patches that Abel hand-sewed together," he says. "What was special about that piece is we had been collecting patches from our travels, little trips in New York City and flea markets. All of those ended up becoming this one piece."
In the same vein, Ljoka remembers a sleeveless bomber jacket draped with icy chains that he made for his pop queen, Madonna. The patches placed all over referenced historical movements for LGBTQ+ liberation and freedom. "It's one of my favorite pieces we did at the beginning, because she has a special place in my heart, but also because it represented our community and those that came before," Ljoka says. "We only had three days to make it for her special Pride performance at the Boom Boom Room, so we were working day and night, but we made it happen. Seeing her wearing it was the best experience."
Eventually, Ljoka began working with leather, too. As we move into the bedroom, two leather bustiers dangle from hanging shelves — one made for Grimes, before it was painted red and repurposed for Kyle Richards, and one of the first leather tops Ljoka made with spikes at the nipples and stitching placed to look like abs. "He'd wanted to work with those materials and ideas for a long time and finally said, 'I'm going to do it,'" Kowall explains. "It introduced a new direction for the brand."
Standing by his two sewing machine tables, Ljoka fondly remembers growing up in Argentina with women who taught him their craft. "I was bartending and go-go dancing almost every night to make it in New York, but now I get to do what I've always dreamed of doing."
The couple realized for the first time that SEKS was taking off when costume designer and stylist Patricia Field reached out to carry their pieces in her showroom. "At the time, we were selling everything online," says Kowall. "A few weeks later, she said that she got the biggest sale in history from our brand because someone came to the store and bought every single one of our pieces."
Although they're still figuring out what items they might put on the sales floors of department stores, their bread and butter is a constant influx of requests from celebrity stylists for custom looks that often start in the upper thousands of dollars. Ljoka explains that his preferred creative process is complete creative freedom that begins with experimenting on a dress form, like a bustier that he just finished for Julia Fox — a regular client —with feathers covering the entire leather base and horns growing from the nipples. Her stylist, Briana Andalore, was on her way to pick the piece up for the filming of Fox's new fashion competition series, OMG Fashun, during my studio visit.
"She DMed us saying how much she loves our work, and we were like, 'Let's do something together,'" Ljoka says. "She put us in touch with Brianna, and from there, we started working with Julia. It was a match made in heaven because she's never told us what to do, and I was able to do all the crazy things I wanted. Only Julia could pull off a lot of these pieces."
"Julia had a big role in also bringing visibility to the brand," adds Kowall. "We're just forever connected. We love that we've been working with her from the beginning and that we've all been able to grow and continue working together. We get to see her bring our pieces to life, and those moments are so special to us. It's a very special relationship because usually in this industry it's one and done. You have a moment with one artist, and that's it. She allows us the space, safety, and freedom to be ourselves."
It's one of their last days in the studio-apartment hybrid, as the duo is gearing up to move into a giant space in the garment district. To be in the center of it all in a historical district surrounded by people who inspire them is a goal they've always hoped to achieve.
Tripping over boxes and moving aside dress forms, Kowall admits that they don't have the space for their pieces, let alone the space to make things to add to the overall collection. "Moving will allow us to grow. We'll have the space to create more and to have a bigger team. Then a bigger team will give us the opportunity to do the things that we wish we could be doing now."
Until recently, SEKS was focused on getting off the ground, but now they have new dreams for a big future: connecting with a wider audience and building their global community, which physically looks like selling in stores where shoppers can see and touch their pieces before buying them. And when it comes to defining their community, Ljoka and Kowall tell PAPER: "First and foremost, we are a safe space for our LGBTQ+ family. SEKS is about feeling yourself, and when you put on our pieces, you feel like the best self you've never felt before. Our community is anyone from around the world who knows how fabulous they are and who wants to step out into this world feeling cunt."
"This is the very beginning," Kowall adds. "We haven't shown what we can do at all."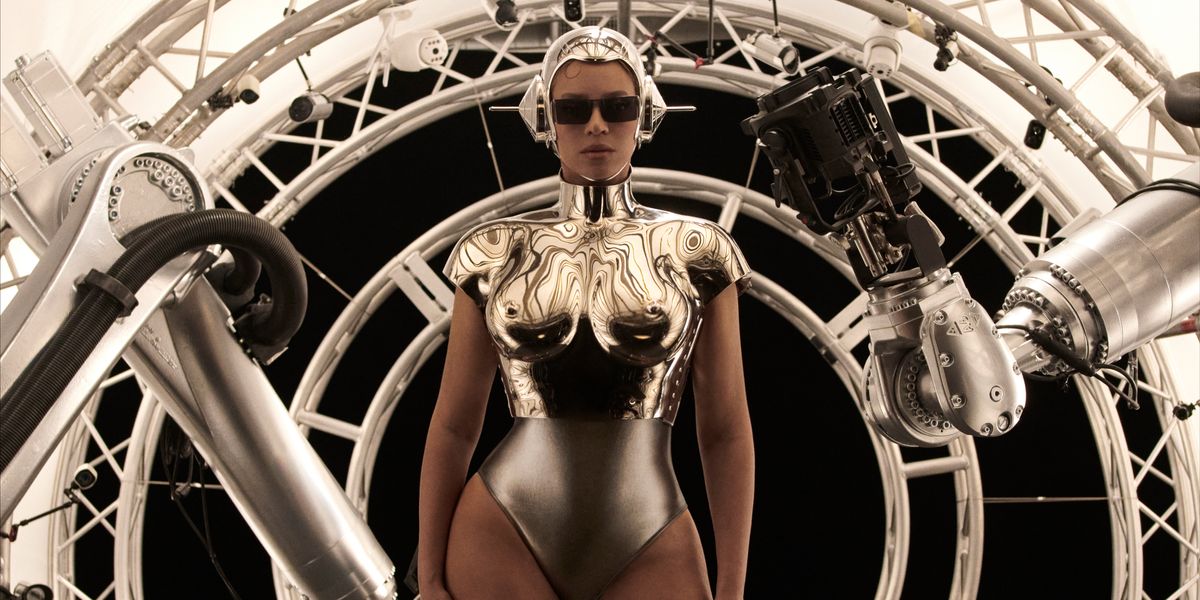 Music
Story by George M. Johnson / Photography by Mason Poole / Styling by Shiona Turini / Hair by Nakia Rachon / Make-up by Rokael Lizama / Creative direction by Andrew Makadsi
Story by George M. Johnson / Photography by Mason Poole / Styling by Shiona Turini / Hair by Nakia Rachon / Make-up by Rokael Lizama / Creative direction by Andrew Makadsi
01 December