Is Bad Bunny going full horse guy for his rumored horse girl girlfriend, Kendall Jenner?
TMZpapped the occasional lovebirds on horseback Sunday at the Hidden Hills Equestrian Center in the greater Los Angeles area. In photos, Jenner could be seen snapping pics and videos of Benito, who sometimes rode horseback solo and other times, rode it behind Jenner.
Sources at the Hidden Hills Equestrian Center told the outlet that they were on horseback for over an hour, including "one very romantic ride where he's behind her, holding on tight." As the shady tipsters made note, Jenner showed up in boots while Benito opted for Adidas sneakers. No wonder he let her take the lead!
\u201cBad Bunny and Kendall Jenner spotted on a horse riding date in new photos obtained by TMZ.\u201d

— Pop Base (@Pop Base) 1680595677
Of course, whatever is happening between these two is a source of great mystery for gossip bloggers, fans and ex-boyfriends and ex-girlfriends across the globe. In February, the evil Instagram account Deuxmoi shared a blind item about the pair, who were allegedly seen macking on each other "at a private L.A. club." The account added, "I have witnesses on the scene who saw her leave the club."
Later that month, TMZobtained pics of the two at Wally's in Beverly Hills, where she was seen on a double date with Hailey and Justin Bieber. At the time, it was all but confirmed she'd ditched NBA star Devin Booker. That same week, eagle-eyed Redditors spotted that Booker had unfollowed Jenner on Instagram as well as her friend Hailey, who'd been seen on that aforementioned double date.
Things between the two got weirder in March, when they made out in WeHo in full view of paparazzi and security guards. Sister Kylie Jenner was also seen out with them, confirming that the entanglement had progressed beyond "simple club hookup." He even dropped a verse on Eladio Carrión's "Coco Chanel" that seemed to be a slight at her ex, Booker. "I'm not a bad baby, that's a gimmick. But the Puerto Rico sun is warmer than the one in Phoenix." Booker, of course, played for the Phoenix Suns.
Shading someone's ex boyfriend and then riding horses with her? It seems like we're at least approaching Instagram Official with these two.
Photo via Robert Smith/Patrick McMullan/Getty
From Your Site Articles
Related Articles Around the Web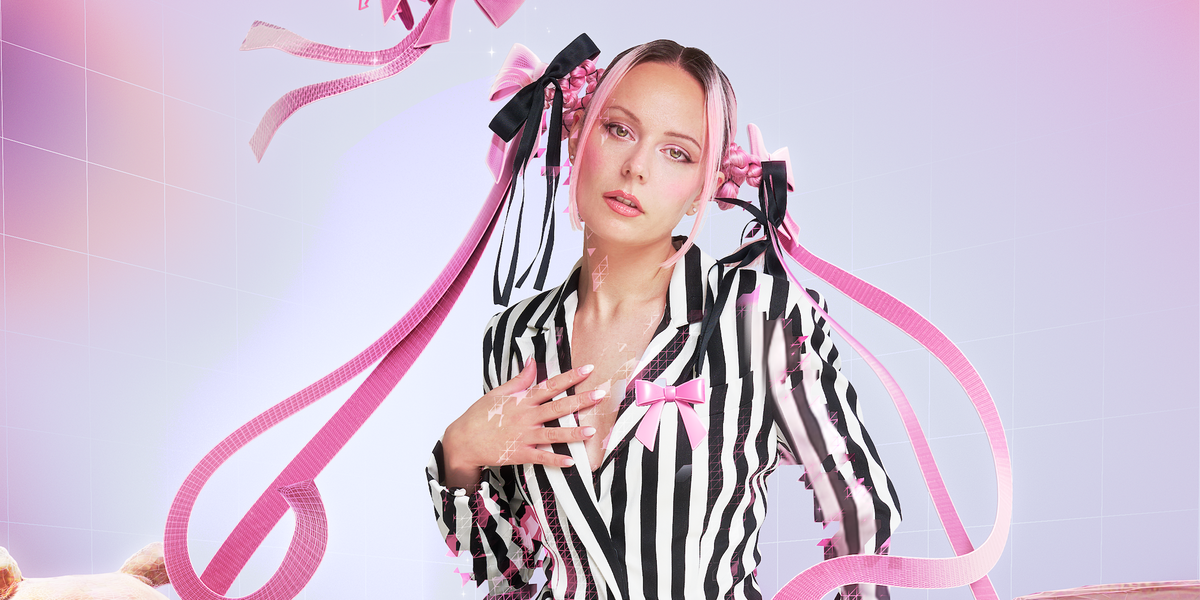 Music
Story by Harry Tafoya / Creative direction & VFX by Andy Rolfes / Photography by Nicholas Needham / Styling by Erik Ziemba / Hair by Davey Matthew / Makeup by Frostie Delite
Story by Harry Tafoya / Creative direction & VFX by Andy Rolfes / Photography by Nicholas Needham / Styling by Erik Ziemba / Hair by Davey Matthew / Makeup by Frostie Delite
07 November