Some "relationships" have a habit of making it all about themselves!
Bad Bunny and Kendall Jenner certainly caused quite a stir in the Coachella valley during the titular festivals first weekend, during which the former headlined. From questionable dancing in the crowd to harrowing joyrides on a golf cart, these two are all anyone is really talking about — besides that Frank Ocean set, of course.
Let's tackle the golf cart ride from hell. In a video posted on Bunny's Instagram stories over the weekend, Jenner can be briefly seen and heard riding shotgun in a golf cart while he rips through the gated community and/or resort they're staying at for the festival. Specifically, her voice can be heard exclaiming "You're gonna!"
Let's fill in the blanks. "You're gonna crash!" seems like the likeliest contender, I think.
@kardashianreal

Do you think they're dating? #kendalljenner #badbunny #kendallandbadbunny #kardashians #coachella #badbunnypr
The model was also seen doing a dance move during his set that even my own writing skills fail to capture in any known human language. You'll just have to see it for yourself.
@bad.bunny..tea

A glimpse of Kendall Jenner watching Bad Bunny perform at Coachella 👀 #badbunnypr #badbunnyconcert #badbunny #coachella #fyp #parati #benitomartinezocasio #badbunnyfans #kendalljenner #coachella2023 #kardashians
Vulture also reports that in his opening speech before his set, Benito — who was urged by fans to speak Spanish — hinted at the "status" of their "relationship" during his cryptic address. "People don't know the reality of what I feel in my heart. You're not going to know me from a video on TikTok, an interview, or what people are saying about me."
To put an even finer point on the fact that none of us will ever really know what's going on between these two, he added: "If you want to get to know me, I'll invite you over to my house for a beer."
Photo via Frazer Harrison/Getty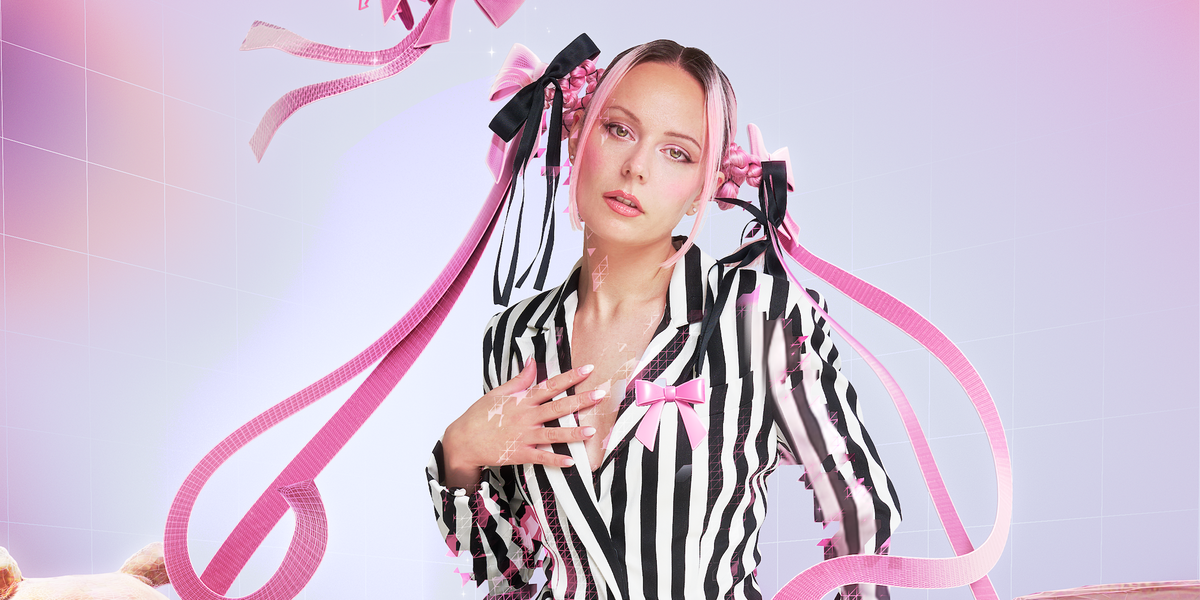 Music
Story by Harry Tafoya / Creative direction & VFX by Andy Rolfes / Photography by Nicholas Needham / Styling by Erik Ziemba / Hair by Davey Matthew / Makeup by Frostie Delite
Story by Harry Tafoya / Creative direction & VFX by Andy Rolfes / Photography by Nicholas Needham / Styling by Erik Ziemba / Hair by Davey Matthew / Makeup by Frostie Delite
07 November