Telfar just dropped the biggest surprise of men's fashion month yet: The brand is collaborating with Gap on an upcoming collection, slated for sometime in 2020. While more details won't be released until later this year, both brands teased the new collab with a mega blowout in Paris last night.
The Gap store on the Rue Tronchet in Paris was transformed into a multi-level after-hours nightclub, where a slew of creative heavyweights like Honey Dijon, Dev Hynes, Violet Chachki and Stefano Pilati all gathered to celebrate. Surrounding the store facade are images of Telfar's Fall 2020 collection, which debuted in Florence last week.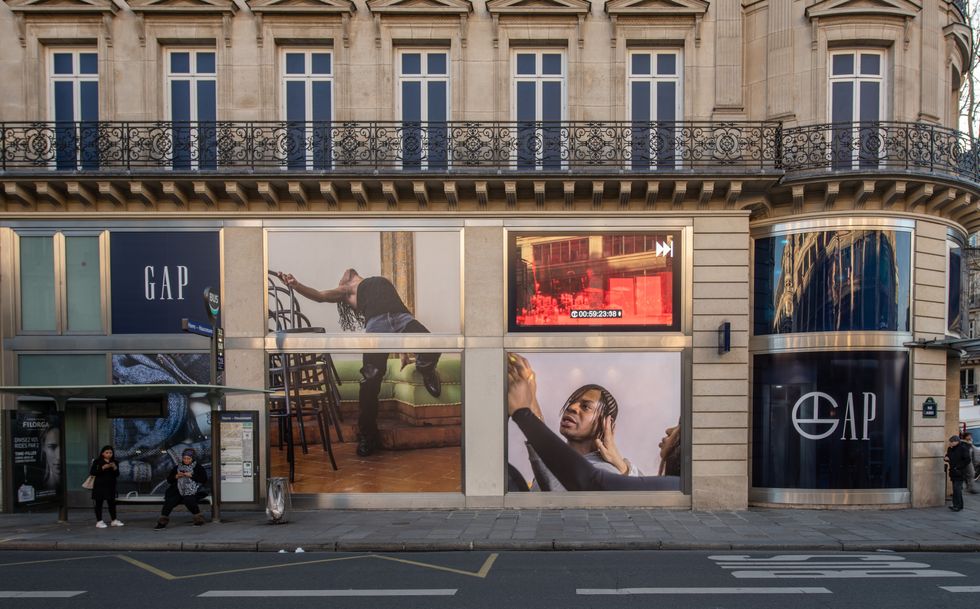 Featured acts who performed at the bash include SOPHIE, Yves Tumor and Sega Bodega. While to some this may seem like an unlike partnership, Telfar says that he's actually obsessed with Gap, and describes the collab as a dream come true.
"What I do is about the idea of 'normal' –– and changing that –– because that is when you change real life," the designer said in a statement. "Gap created the blueprint for my brand because the Gap person is literally everybody: every possible race, gender, rich, poor. I want to take that idea to the year 2020 –– and to take my clothes outside of just fashion capitals and boutiques and actually make them available for everybody."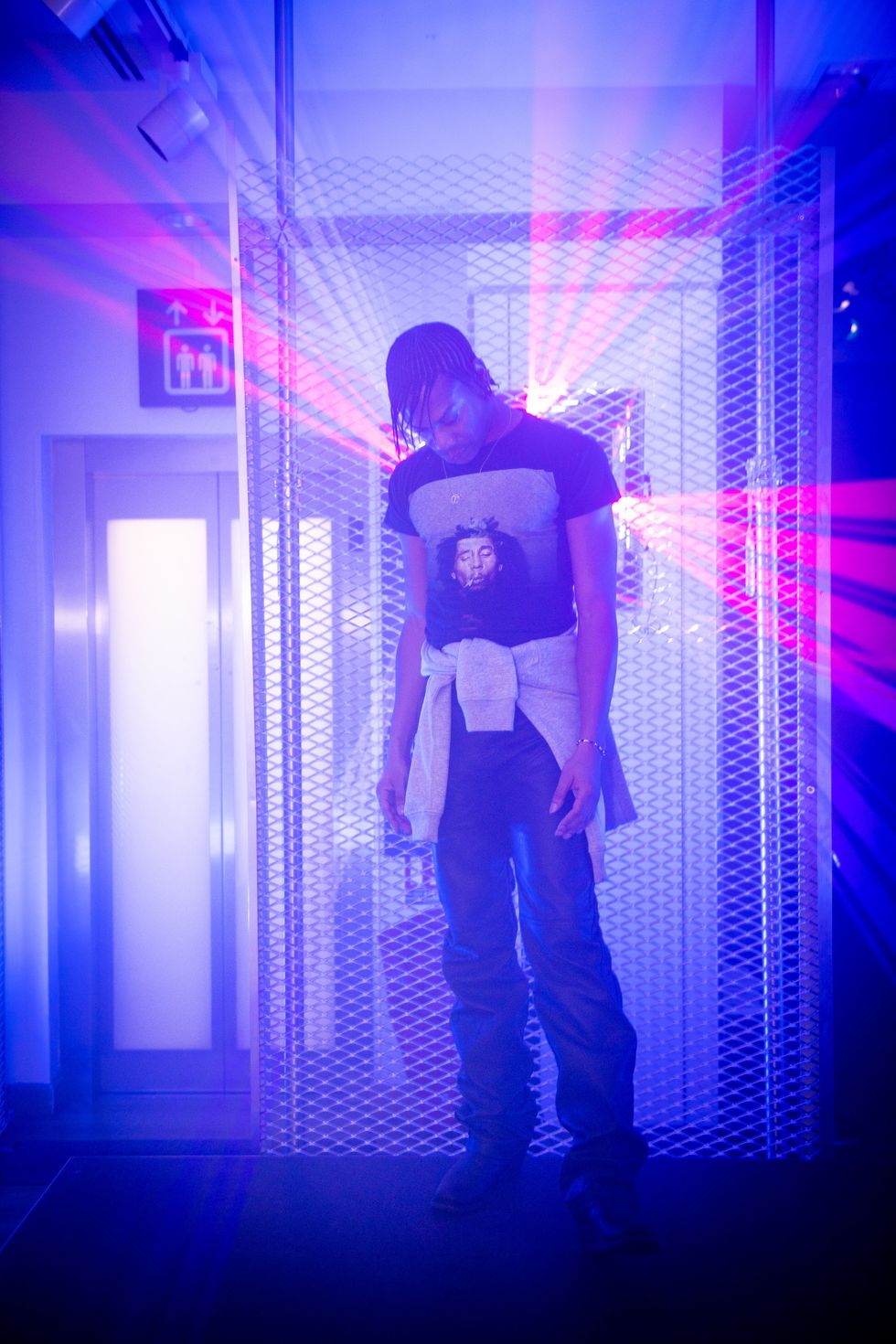 Indeed, those who follow Telfar's work know that his designs are all about the idea of universal basics, making luxury garments affordable and wearing them in unorthodox ways. "From the moment we began talking with Telfar about the collaboration, we were captivated by his vision and the parallels between the brands, and we are excited to unveil a partnership built on these shared values," added John Caruso, VP of Adult Design at Gap.
Stay tuned for more #GapByTelfar news in 2020.
Photos courtesy of Gap/Caleb Krivoshey