It's impossible to be across all the new music out each Friday. Luckily, PAPER is here to help you out: each week, we round up 10 of our favorite new songs from artists — emerging and established — to soundtrack your life. From the surreal to the sublime, these songs cover every corner of the music world. The only criteria: they all have to absolutely rip.

Feist — "The Redwing"
Feist is back and as brilliant as ever. "The Redwing," like all her best songs, is minimal but feels huge, as elemental as a sharp intake of breath, impossibly casual all the same.
Jorja Smith — "Try Me"
Jorja Smith's new song is rhythmic and off-kilter, drawing from bhangra while still maintaining sleek soul atmospherics.
Dominic Fike — "Dancing In The Courthouse"
Dominic Fike returns with this laid-back piece of summery indie rock, a mid-tempo track that's as irreverent as it is earnest.
Ice Spice and Nicki Minaj — "Princess Diana"
Ice Spice receives the ultimate New York co-sign from Nicki Minaj on this remix of "Princess Diana," adding some sizzle to Ice's laid-back demeanor.
SZA and Doja Cat — "Kill Bill"
Doja Cat gears up for her pure-rap next album by adding a sharp, raspy-voiced verse to SZA's inescapable "Kill Bill," a fitting sequel to "Kiss Me More."
Magdalena Bay — "Top Dog"
A piece of laid-back pre-Coachella synth-funk from Magdalena Bay, returning with a new volume of their much-loved mini mix series.
Angel Olsen — "Forever Means"
All of Angel Olsen's music is about searching for some ineffable feeling of contentment or meaning; on "Forever Means," she finds inspiration in the search: "Each moment arrives and then disappears/ But the searching goes on/ Forever."
Romy — "Enjoy Your Life"
Romy pays tribute to queer trailblazers with "Enjoy Your Life," sampling legendary synth musician Beverly-Glenn Copeland on this euphoric house song.
King Krule — "Seaforth"
King Krule's new single is a lackadaisical indie track, one of his most traditional songs in a minute that's still full of mystery and intrigue.
The National and Phoebe Bridgers — "Your Mind Is Not Your Friend"
"Your Mind Is Not Your Friend" evokes Matt Berninger's journey out of a period of depression and writer's block – a classic The National song that harks back to the band's halcyon mid-2010s period.
Photo by Sara Melvin and Colby Richardson
From Your Site Articles
Related Articles Around the Web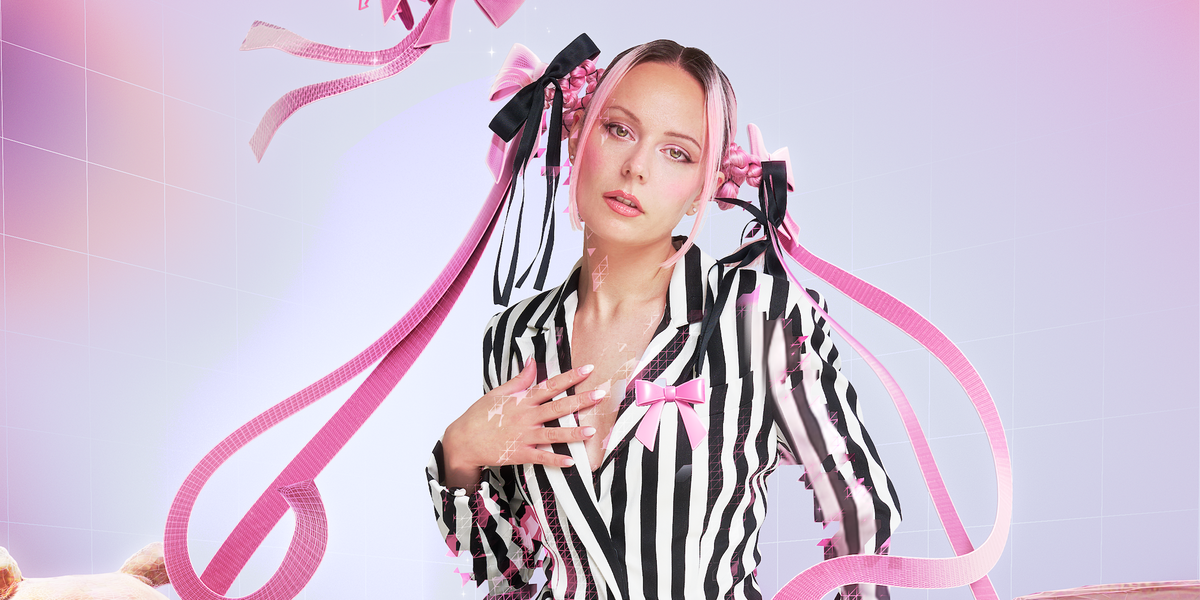 Music
Story by Harry Tafoya / Creative direction & VFX by Andy Rolfes / Photography by Nicholas Needham / Styling by Erik Ziemba / Hair by Davey Matthew / Makeup by Frostie Delite
Story by Harry Tafoya / Creative direction & VFX by Andy Rolfes / Photography by Nicholas Needham / Styling by Erik Ziemba / Hair by Davey Matthew / Makeup by Frostie Delite
07 November