Launched by Solange Knowles as a creative agency aimed at promoting forward-thinking art, music, fashion, and design from a diverse array of creative voices, Saint Heron has been a cultural hub for emerging talents. Operating under a 'be the change you wish to see in the world' directive, Saint Heron has brought us work from the likes of Phlemuns, Jacolby Satterwhite, Kenesha White, Mickalene Thomas, put on pop-ups at major festivals like FORMArcosanti, Pitchfork Music Festival, AfroPunk, and curated music selections for parties at The Whitney and Museum of Modern Art.
For Saint Heron's latest venture, the agency has announced a new concept shop and gallery, Small Matter, that will feature a rotating cast of collaborations and artists every week. Their upcoming Fall and Winter season, titled "FOCUS," draws from the Saint Heron community with collaborations from Telfar, Luar, Lorna Simpson, Deanna Lawson, Omondi, Blood Orange, and more.
Related | Marc Jacobs Taps Terrace House Alum Lauren Tsai for New Collab
With a variety of prints, sculptures, apothecary, vinyl, bags, books, apparel, ceramics, and more up for grabs, Saint Heron will have all your bases covered as the temperature begins to drop and the cozy comfort of your own bed becomes more and more enticing than scoping out the latest sample sale.
Small Matter's first curated collaboration will come courtesy of none other than Phlemuns and will be released this Friday, October 5th at noon EST. In the meantime, check out a sneak peak into this upcoming season's selections and an extended lineup of artists and collaborators below: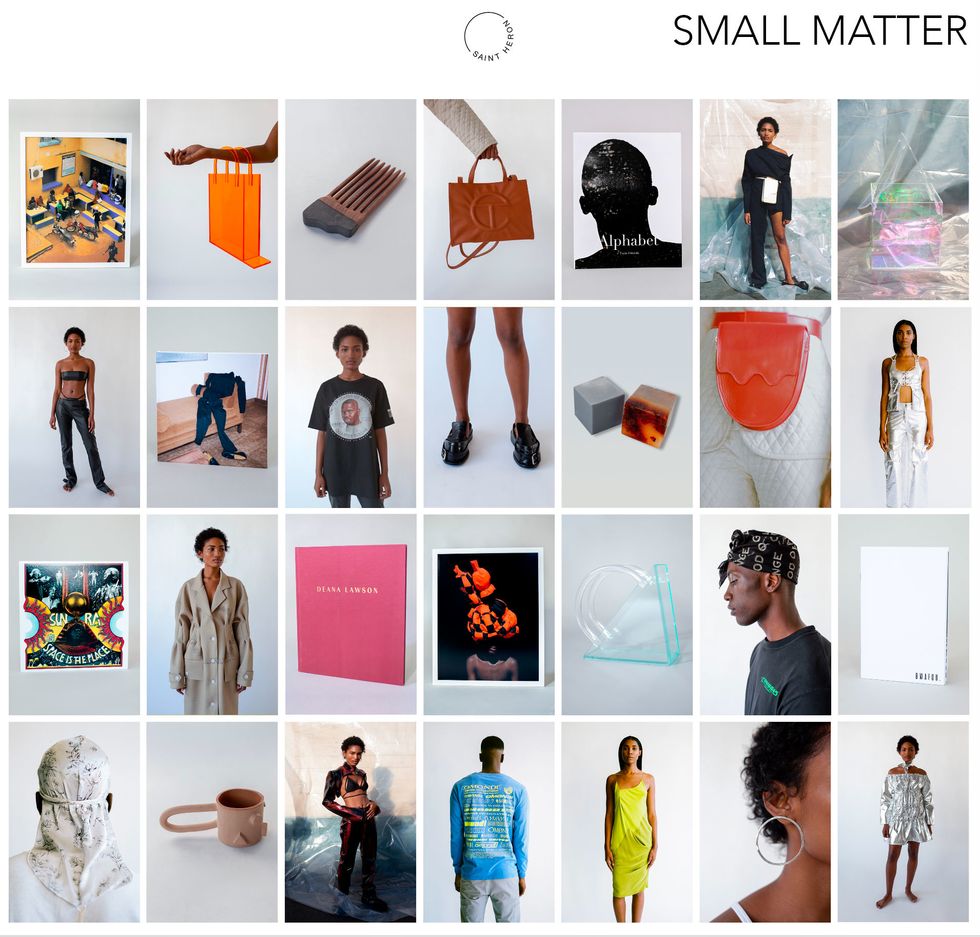 Photo Courtesy of Saint Heron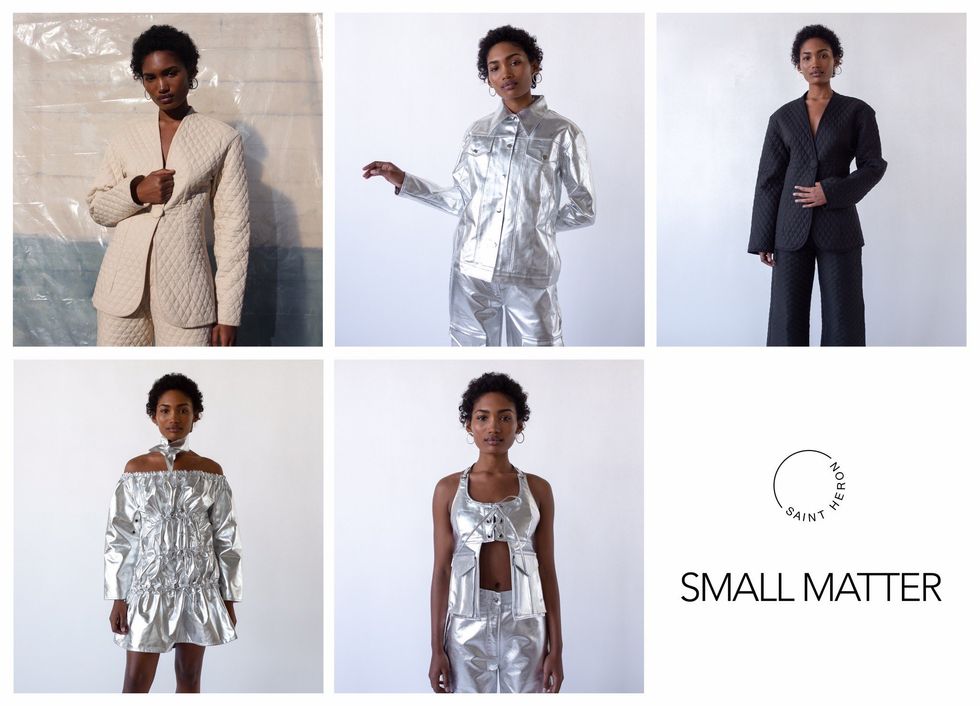 Photo Courtesy of Saint Heron
FALL/ WINTER FOCUS ARTIST AND DESIGNERS:
Saint Heron: Mass Matter
Phlemuns for Saint Heron
Lithographs by Deanna Lawson
Telfar
Folie for Saint Heron
Luar
Mowalola
Art Books by Toyin Ojih Odutola
Linea Germania
Omondi
Ashya for Saint Heron
Tawan KB Studio for Saint Heron
L'Enchanteur
Matte Brand
Art books by Lorna Simpson
Tactile Matter for Saint Heron
Artist Prints by photographer Renell Medrano
Artist Prints by photographer Micaiah Carter
Lone Laurel
Screwed Up Records & Tapes
Blood Orange Merch
+ much more
Photo Courtesy of Saint Heron
Music
Story by George M. Johnson / Photography by Mason Poole / Styling by Shiona Turini / Hair by Nakia Rachon / Make-up by Rokael Lizama / Creative direction by Andrew Makadsi