For his spring 2019 collection, Luar designer Raul Lopez was inspired by Dante Alighieri's Divine Comedy. Or, more specifically, Purgatorio. While Lopez's white, billowing pieces felt far more suited to the angels than Dante's frozen, three-faced Satan, he was hoping to lift the audience up and away from 2018's endless waves of bad news. "It's like we're living in purgatory right now," he said. "And I wanted to take us out of it."
If the goal was to distract people from the hellscape that is our current world, Lopez definitely succeeded. The show guests watched open-mouthed as models strolled by in ornate confections that seemed to float (as Dante put it, the designer "[deals] with shadows as with solid things"). They wore sculptural knife pleats and headpieces that looked like whipped cotton candy, and smeared, lived-in makeup.
The designer, shortlisted for the CFDA/Vogue Fashion Fund prize, took the Renaissance — or as he put it, the "thotaissance" — inspiration further with a dress hand-painted by a Mexican artist who decorates cathedrals. And for the final, jaw-dropping look, a model, hair in Botticelli waves, walked nearly naked, only covered by a sequin-encrusted thong. We had certainly ascended.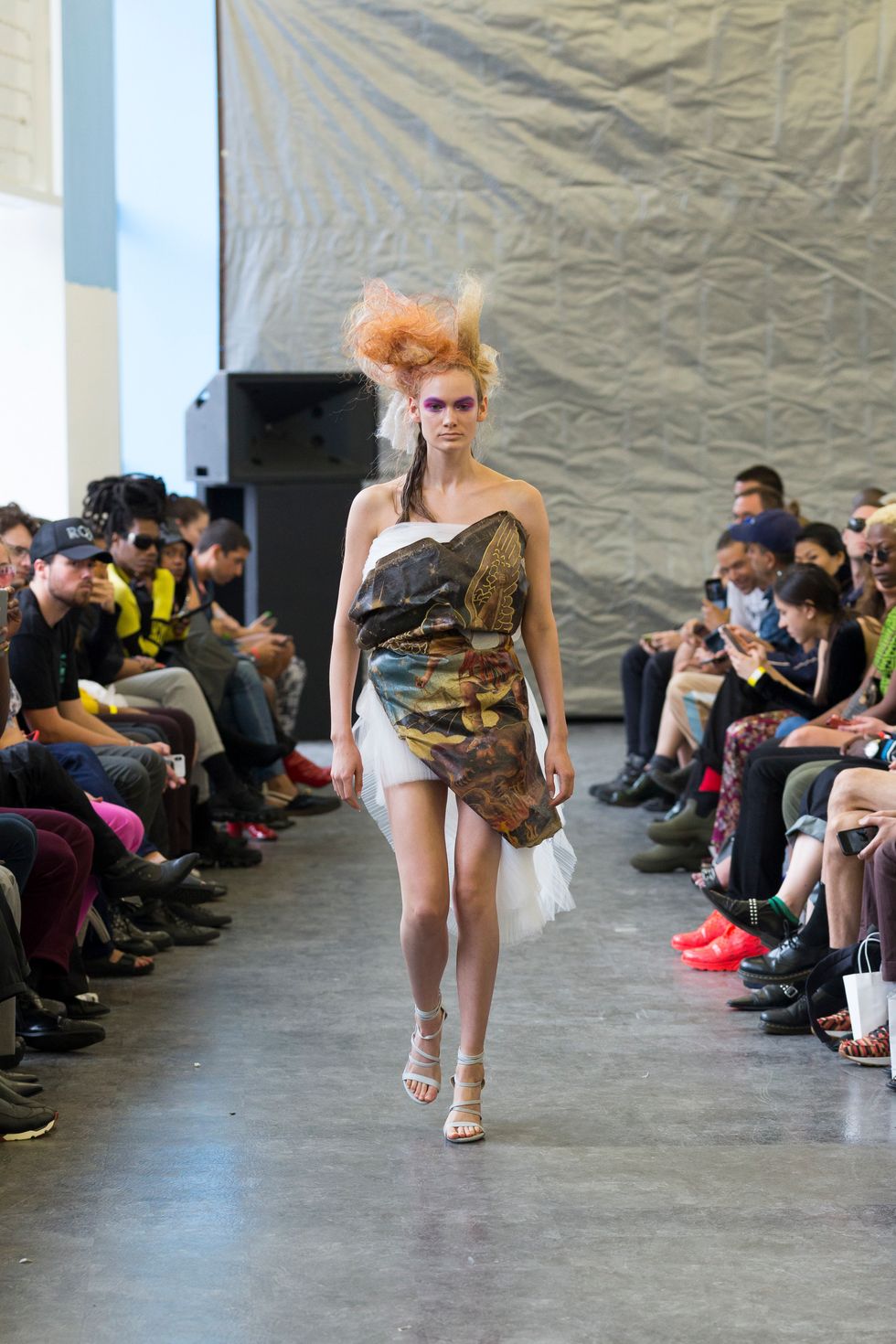 Photography by Kohl Murdock / Additional imagery via Imaxtree