Noah Cyrus is on a roll. Having recently released the poignant ballad, "Lonely" — alongside its moving music video depicting "vulnerability, trauma, and dropping your facade," according to director Symone Ridgell — the singer has also announced a new apparel collection. Titled after the song, the LONELY collection's proceeds will all go to the Jed Foundation, a nonprofit organization that aims to protect the emotional health of teenagers and prevent suicide.
Cyrus launched the collection in partnership with The Crystal Campaign, and performed a live acoustic set at Space 15 Twenty in Los Angeles on Saturday, October 19 in honor of World Mental Health Day.
According to a press release, the LONELY collection features a "soirée of metaphysical icons and cartoon symbols alongside The Crystal Campaign's hallmark earth-stone definitions," and it will include "premium sweatshirts and sweatpants creatively designed by Cyrus."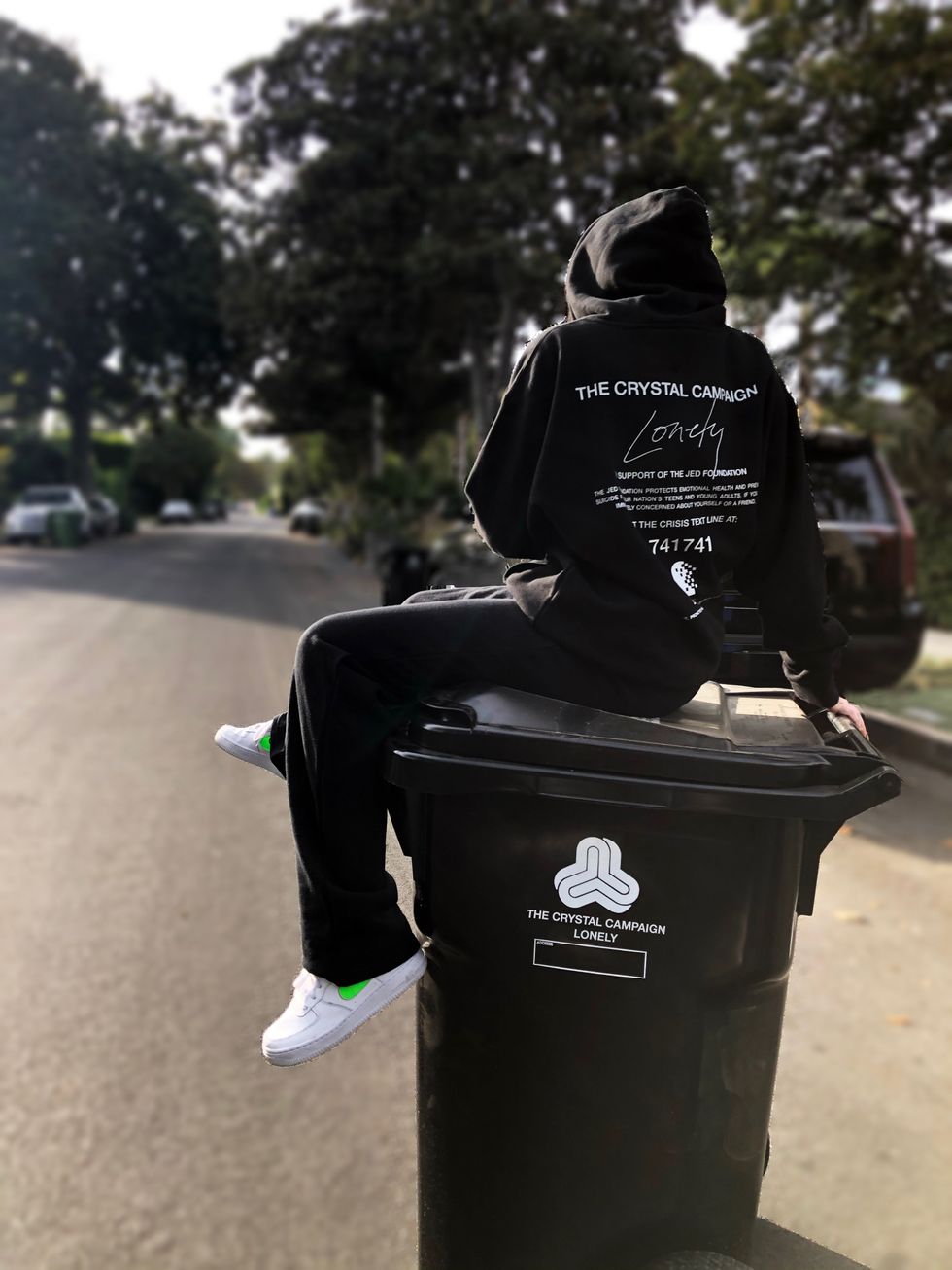 Cyrus shared in an Instagram post that she's happy that "Lonely" resonates with so many of her fans, and that doing so was her goal when writing the song, as that was her goal while writing it.
"I'm so happy to see that 'Lonely' is serving its purpose out in the world. It's amazing how much I've seen this song connect with so many people," Cyrus wrote in the caption. "Being able to create and sing music that helps people makes me fulfilled with happiness. That's all I've ever wanted to do through music."
The crisis text line, '741741,' is also shared on the collection's website, to encourage those concerned about themselves or a friend to reach out for help.
Photo courtesy High Rise PR
Sign Up For The Morning PAPER