Like a scene from an exorcism, complete with minimalist art direction, Noah Cyrus is suspended in the air in her music video for her new ballad, "Lonely."
But this is a scene portraying isolation, not an exorcism. The music video, co-directed by Symone Ridgell alongside Cyrus, was created to convey the "need for human connection" that the song explores.
"It's about vulnerability, trauma, and dropping your facade, but also about human connection and finding strength among others," Ridgell says about "Lonely" in a statement.
The lyrics include an outright cry for help, "Please someone help me / I don't care, anyone, anything / 'Cause I'm so sick of being so lonely." The words of "Lonely" are paired with similarly exposed and vulnerable visuals. The opening shot features a solo Cyrus kneeling and singing to the camera among all-white, washed-out surroundings.
When Cyrus sings the first chorus, backup vocals from a choir join in. That's when the goosebumps hit. The choir members, who wear black robes while circling a levitating Cyrus, were sourced by the Los Angeles LGBT Center's Music Program.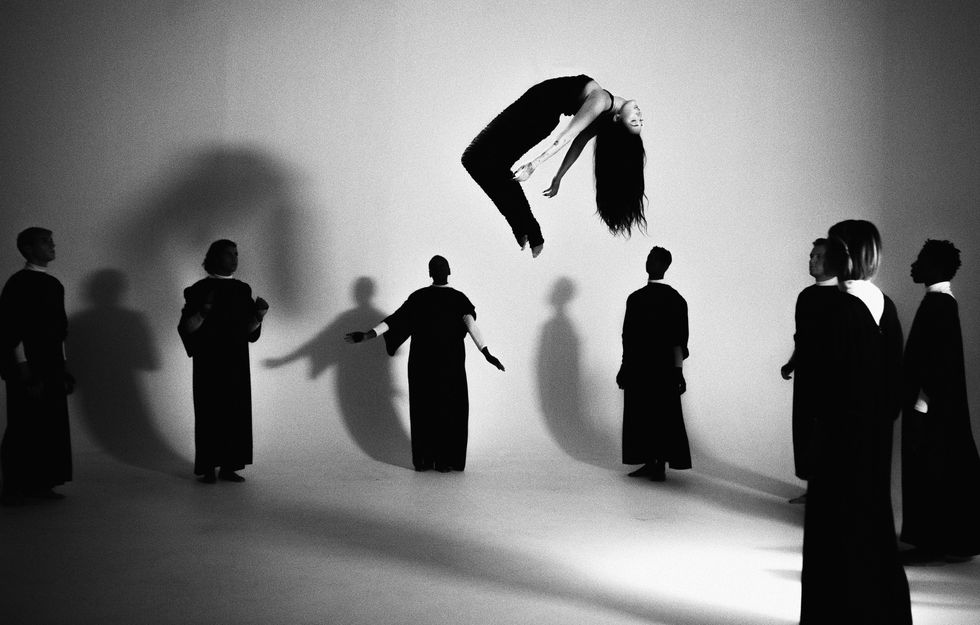 Even with her more dance-pop tracks, like "Make Me (Cry)" and "Again," Cyrus has never been one to shy away from raw emotion in her lyrics. Just this summer, the expressive Noah ventured into territory previously charted by her father Billy Ray and sister Miley, trying her hand at country-pop in "July," resulting in one of her more emotional offerings to-date.
"Lonely" and "July" are just a taste of what's to come. Cyrus has been writing and recording all of 2019 and a fuller collection of new music is expected to drop soon.