It seems Julia Fox's love affair with unconventional denim isn't going away anytime soon.
On Tuesday night, the jean aficionado stepped out in what may be her wildest denim look yet: an avant-garde, skin-baring dress made entirely of recycled denim waistbands from Mpaz Studio, who specializes in sustainable, upcycled denim.
Her denim experiment goes way back, of course, having donned a double denim Canadian tuxedo look to a Schiaparelli show in Paris. And the street-style photos of her denim bras and low-rise jeans quickly made her a paparazzi magnet.
She wore the look to a dinner party hosted by Gossip Girl's Evan Mock and Pandora at the Ned NoMad to celebrate the jeweler's Diamonds by Pandora collection. The event was held on the eve of New York Fashion Week and featured other VIPs like Thomas Doherty, Eli Brown and Ivy Getty. Guests enjoyed spicy Casa Del Sol tequila cocktails.
See more photos of Fox and the Pandora event in the gallery, below.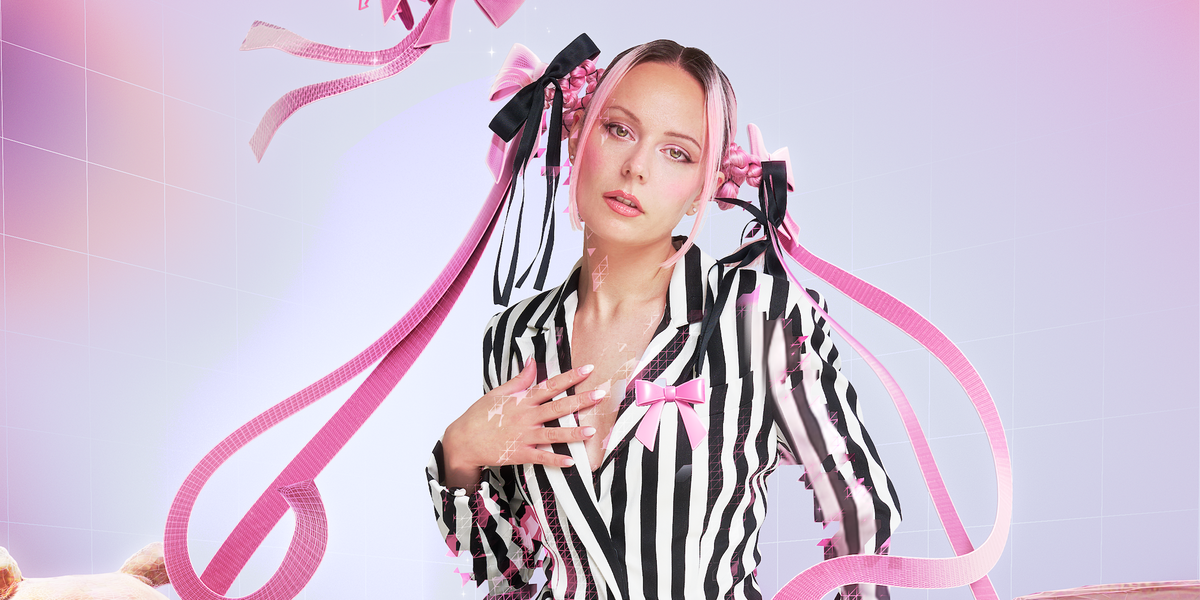 Music
Story by Harry Tafoya / Creative direction & VFX by Andy Rolfes / Photography by Nicholas Needham / Styling by Erik Ziemba / Hair by Davey Matthew / Makeup by Frostie Delite
Story by Harry Tafoya / Creative direction & VFX by Andy Rolfes / Photography by Nicholas Needham / Styling by Erik Ziemba / Hair by Davey Matthew / Makeup by Frostie Delite
07 November