Somebody must have been reading our fanfic, because two of our most treasured icons, Rihanna and Cher, have officially @'ed each other, launching an infinite stream of "COLLAB FOR THE GAYS" sub-tweets. In honor of this historic event, let's mine this brief, but eventful Twitter exchange between living legends for every drop of iconic content, and then moisturize our faces and necks with it and be young forever.
It started with Rih...

She was just sharing a campaign vid for the latest Fenty for Puma collection, which is, in itself iconic. When Hogwarts-for-Baddies is your aesthetic, you are most certainly on an elevated plane. She had no idea that her fashion excellence would act like a siren's call to Cher, an "Ooga Boo" if you will...
Then, in comes The Cher...
Cher swoops in with a grainy pic of the collection's most sought-after piece, the ankle strap creeper, and tweets:
"Hey
Little Rihanna girl
So


= cool"
In case you didn't fucking understand what blowy face snowflake is, Cher, emoji artiste, is here to let you know. That is the lede of this subtweet, but the subtext is, that Cher went ahead and browsed the entire Fenty Puma line. My heart is NOT prepared for the eventuality of Cher, forever the style daredevil, stepping out in Fenty for Puma.
I mean, imagine the possibilities...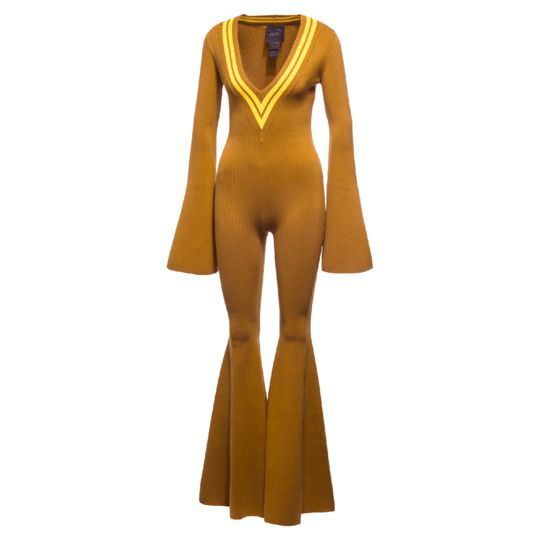 Fenty for Puma
It would be like Celine Dion wearing Vetements all over again.
Then, a sweet Cher stan jumped into the mix...
Jasmine (Alanna) took it upon herself to bridge the generation gap to explain that the whole Puma line was snowflake (which we now understand to mean "cool").
But Cher didn't need any assistance understanding that Rihanna is incredible...
First of all, Cher corrects, it's not SNOWFLAKE=COOL, it's BLOWYFACE SNOWFLAKE = COOL. Got it? Then she told Jasmine (Alanna) that she saw (and hopefully shopped) the Fenty collection, and lets us all know to keep EYEBALL EMOJI on what little Rihanna girl's up to. As if we didn't know, Cher! She continues, "So many fresh ideas coming from young artists..." Look at this god on god support system!
In closing: RIHANNA
QUEEN RECOGNIZE QUEEN!
What a wild ride. We will be lighting candles for a blowyface snowflake collab....
Splash images via BFA