It's impossible to be across all the new music out each Friday. Luckily, PAPER is here to help you out: each week, we round up 10 of our favorite new songs from artists — emerging and established — to soundtrack your life. From the surreal to the sublime, these songs cover every corner of the music world. The only criteria: they all have to absolutely rip.

The Drums — "I Want It All"
On their first song since 2019's Brutalism, The Drums unearth "the longing and pain that stemmed from a loveless childhood," Jonny Pierce turning youthful strife into a gorgeously winsome indie-pop track.
WITCH and Sampa the Great — "Avalanche Of Love"
Legendary Zambian band WITCH, progenitors of the globally influential Zamrock sound, have returned with their first new music in 40 years. Featuring Sampa The Great, "Avalanche Of Love" is a triumphant return that captures all the heft and power of the original incarnation.
KAYTRANADA and Aminé with Pharrell — "4EVA"
KAYTRANADA and Aminé's first single as KAYTRAMINÉ, "4EVA," is a slickly funky Pharrell collaboration that captures all of the party-starting energy that you'd want from this duo.
THEY. and Kacey Musgraves — "Wait On Me"
LA R&B duo THEY. collab with alt-country queen Kacey Musgraves on this surprisingly successful slow jam, an emotive genre-mash that's raw and effusive.
BAMBII — "One Touch"
Elements of dancehall, rave and jungle coalesce on this all-out rager rom Kelela collaborator Bambii. It's a high-octane ride with a creepy, brilliantly unnerving edge.
NewJeans — "Zero"
NewJeans' latest single is a subtle, glitchy pop track that complicates the breeziness of their earlier music with a satisfying, digitally screwed edge.
Oliver Heldens and Kylie Minogue — "10 Out Of 10"
Kylie dazzles on this sprightly, enjoyable dance collaboration with Oliver Heldens, a sparkling piano-house track that expands the universe of her last album, Disco.
SBTRKT and Toro y Moi — "DAYS GO BY"
SBTRKT creates a mirage-like memory of the halcyon days of chillwave on this spectral, hazily psychedelic Toro y Moi collaboration — a generous taste of the summer months as the weather starts to heat up.
Shygirl — "Playboy / Positions"
This slinky Shygirl track, from the forthcoming deluxe reissue of Nymph, is so fun and weird that I almost wish it had been on the original album — it recalls classic 2000s R&B while sounding futuristic and uncanny.
Mura Masa — "Whenever I Want"
A ridiculous, cartoonish hardstyle cut from Mura Masa, the first on his new label. It's a bit of silly, surreal fun.
From Your Site Articles
Related Articles Around the Web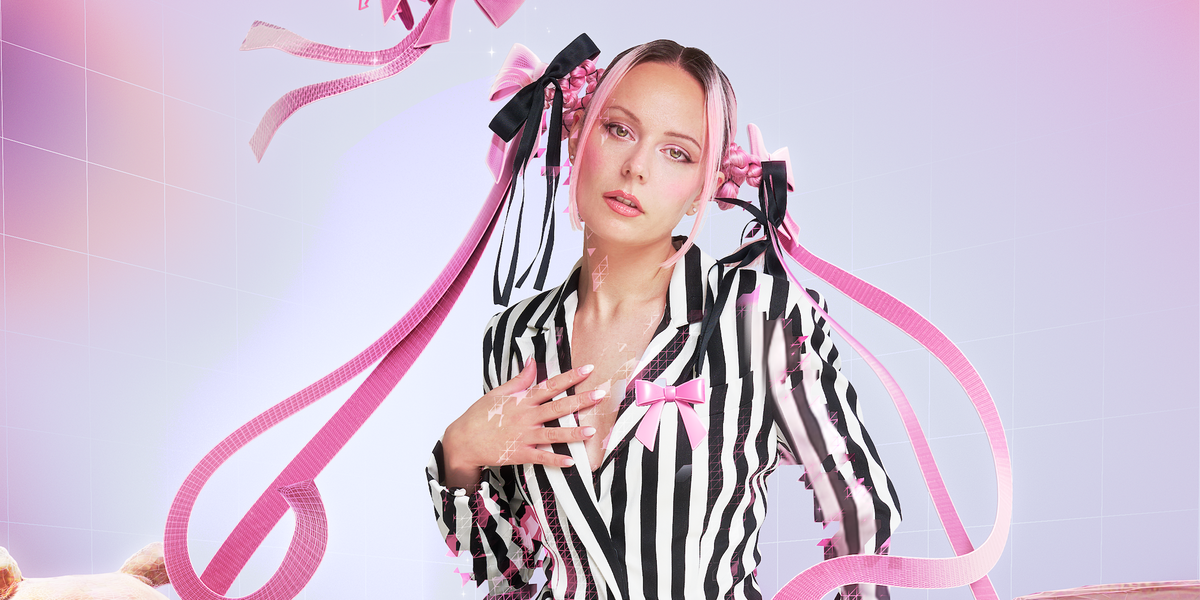 Music
Story by Harry Tafoya / Creative direction & VFX by Andy Rolfes / Photography by Nicholas Needham / Styling by Erik Ziemba / Hair by Davey Matthew / Makeup by Frostie Delite
Story by Harry Tafoya / Creative direction & VFX by Andy Rolfes / Photography by Nicholas Needham / Styling by Erik Ziemba / Hair by Davey Matthew / Makeup by Frostie Delite
07 November