Young brands like Luar, Telfar, Gauntlett Cheng, and Vaquera are what make New York fashion exciting. Emerging designers embody everything good about the industry, but it can be hard to find their stockists. And so they're getting a major lift from On Canal, a collaboration between Wallplay and Vibes Studios. They took over 20 previously vacant retail spaces — all of which are, as you might expect, on Canal Street — and transformed them into storefront showrooms.
A number of the designers work in the area, and the whole thing is kind of a dream shopping experience: on the same block, you can support essential Canal Street vendors (they are the best and if gentrification gets them the city will suck considerably more!) while browsing work from some of New York's most invigorating talents at On Canal.
The selection of designers, curated by Sonny Gindi of Vibes Studios, Babak Radboy, the creative director of Telfar, and Spencer Taylor, founder of Harbinger-Creative, are joined by storefronts that include a fashion-themed VR experience by FELT Magazine and Melissa Clarke, a custom grill pop-up from Charlie Goldcap, the "King of Canal Street Grillz," and an "educational environmental resource center" from the organization Osmunda, which is playing host to talks about sustainability in the fashion industry.
And the stores themselves aren't your standard retail experience: Vaquera, for one, created a "dollar store," with a floor covered in pennies, and Colm Dillane of KidSuper will also be addressing fashion's environmental impact — his space is covered in sewing machines, and visitors are encouraged to drop off unused clothing to be repurposed in the brand's next collection.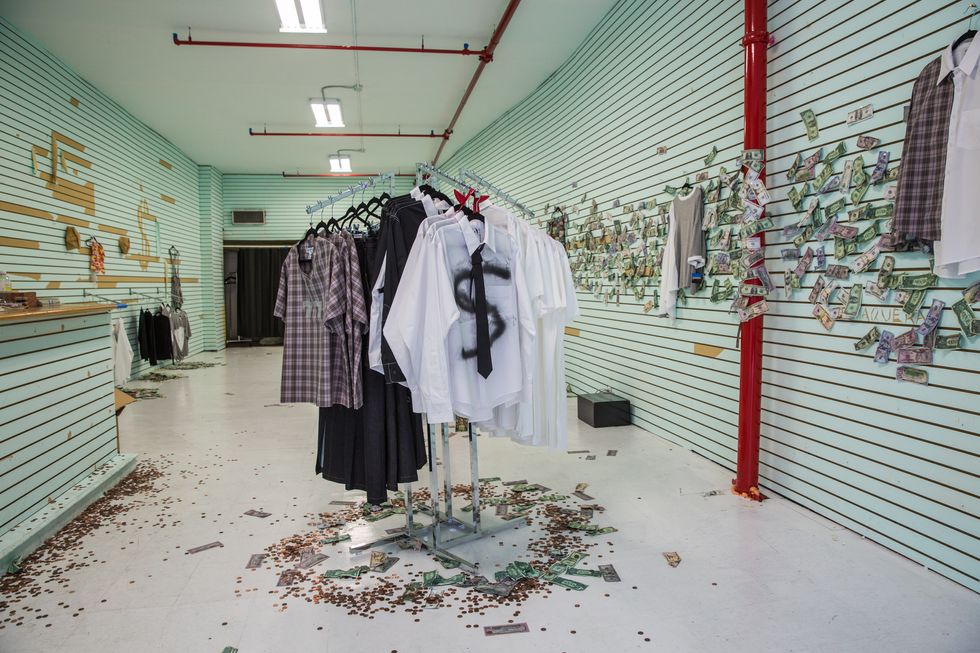 The On Canal pop-ups launched during NYFW, but a number of them will continue till the end of the month. They're open from Tuesday-Saturday, from 12 PM to 7 PM. Check out the full list of remaining storefronts and addresses below.
323 Canal Street, Between Mercer & Greene
Open until September 27th
314 Canal Street, Between Church & Mercer
Open until September 27th
329 Canal Street, Corner of Canal & Greene
Open until September 24th
316 Canal Street, Between Church & Mercer
Open until September 27th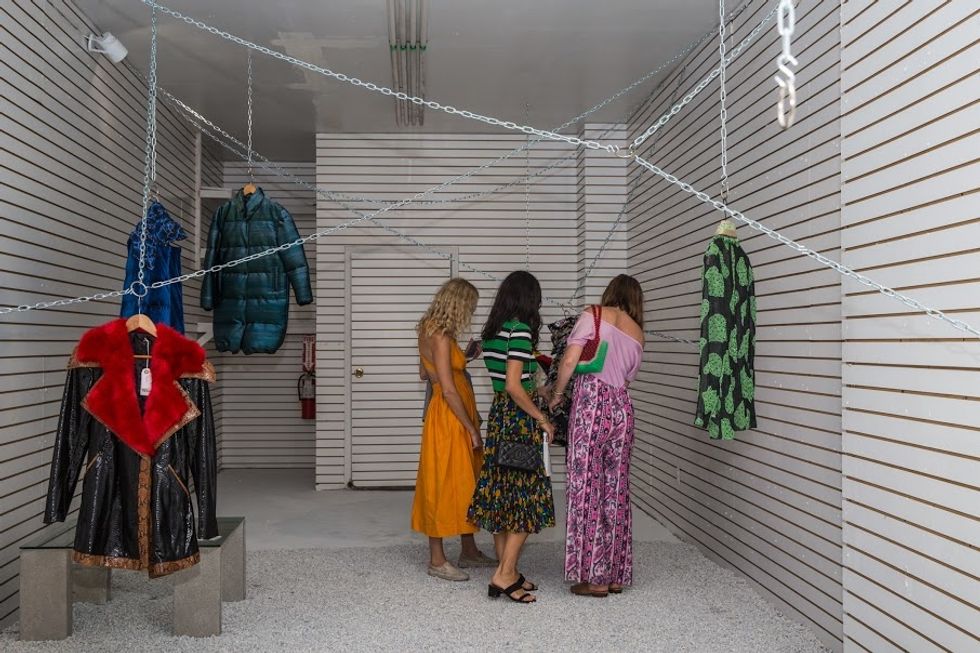 Kim Shui On Canal pop-up
Vaquera Dollar Store
359 Canal Street, between Wooster & West Broadway
Open until September 24th
Joe Garvey
318 Canal Street, between Church & Mercer
Open until September 27th
357 Canal Street, corner of Wooster & Canal
Open until September 27th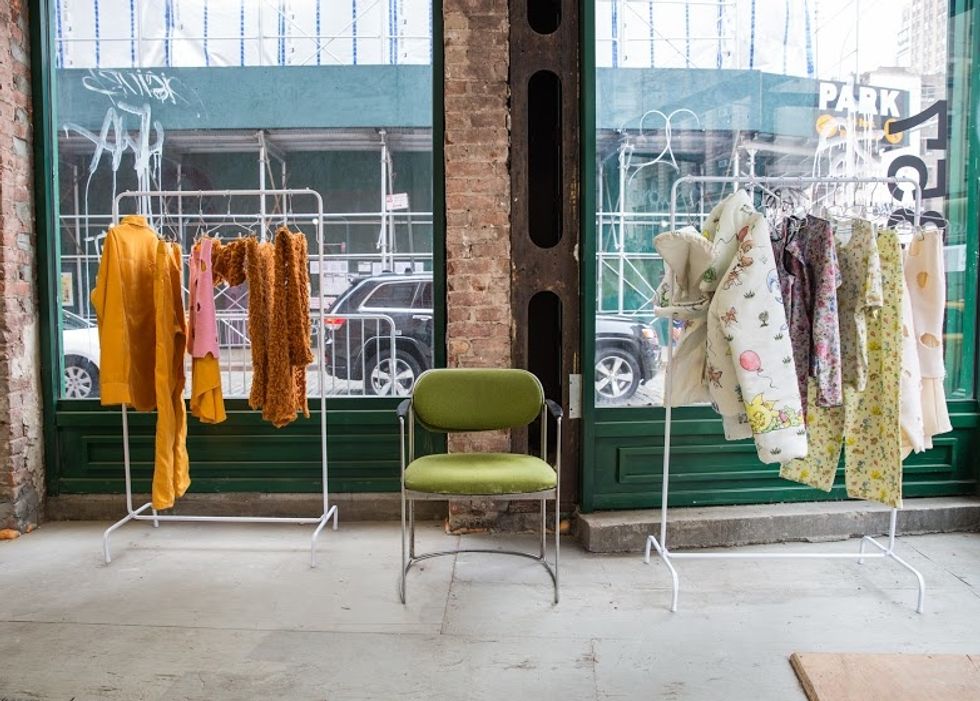 Gauntlett Cheng On Canal pop-up
320B Canal Street, between Church & Mercer
Open until September 27th
Bijules Jewelry Featuring Charlie Goldcap
322B Canal Street, between Church & Mercer
Ongoing
KidSuper
310 Canal Street, between Canal & Mercer
Open until October 1st
Osmunda
301 Canal Street, between Mercer & Broadway
Ongoing
FOO and FOO
314 Canal Street
Ongoing
Photos courtesy of On Canal