Vitamin C
The designers at Vaquera (a collective that now consists of founder Patric DiCaprio, Claire Sully, and Bryn Taubensee), mimicking couturiers, always do some kind of bride. And this season, at least two looks qualified. There was the ghost, a model covered in yards of white fabric like a kid at Halloween. And then there was a graduate, who wore the classic mortarboard and robe, amplified with a massive hoop skirt. Taubensee described it as a "Las Meninas" look; the model carried a copy of her graduation photo.
Vaquera had previously shown graduation-themed looks for spring 2017. But the designers emphasized that this season, they felt they had truly graduated (it was something of a theme for New York Fashion Week – a few hours after the Vaquera show, Raf Simons put a graduation cap on Kaia Gerber for Calvin Klein, and in interviews, designer Raul Lopez of Luar also said that he had "graduated"). The whole presentation was scholastically inclined: it took place in the cafeteria of a Lower East Side elementary school, they played John Williams' Harry Potter score, and for the afterparty, the designers served guests detention notices. Students were invited to watch the show, and a small group sat in a corner, eyes wide at the site of nips akimbo.
Clueless
DiCaprio, Sully, and Taubensee, all of whom said their high school experiences were just ok, riffed on teen movie stereotypes with an influx of the supernatural, just like Buffy. The names were LOL (Vaquera is always funny!); look descriptions included "I Dropped the Spirit Stick," "Broken Cheerleader," and "Most Likely to Succeed." One outfit consisted of jeans and a top made of whistles, the dream ensemble for skipping gym.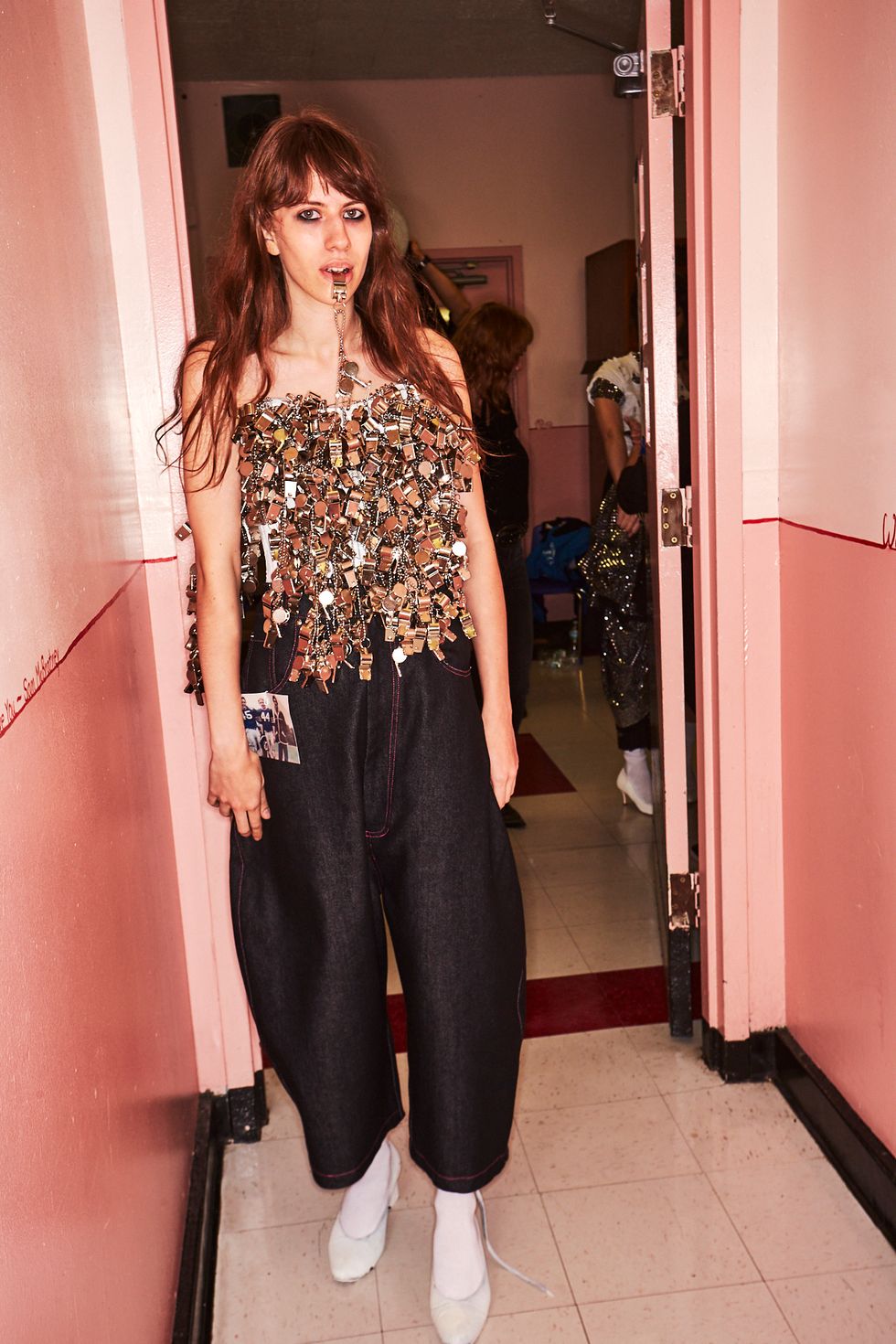 Casting Call
Vaquera always uses nodels – aka "members of the community" – in their shows, cast by Midland Agency (its founder, Walter Pearce, also walked Vaquera). This season, New York Times style reporter Matthew Schneier walked, as did Document Journal US fashion editor Shawn Lakin (as "popular girl"), and designer Giovanna Flores. Stylist Akeem Smith wore a t-shirt that I want very badly, featuring illustrations of teen heartthrobs: Gossip Girl's Chace Crawford, Robert Pattinson, Orlando Bloom as Legolas, and bleach-blonde trendsetter Draco Malfoy.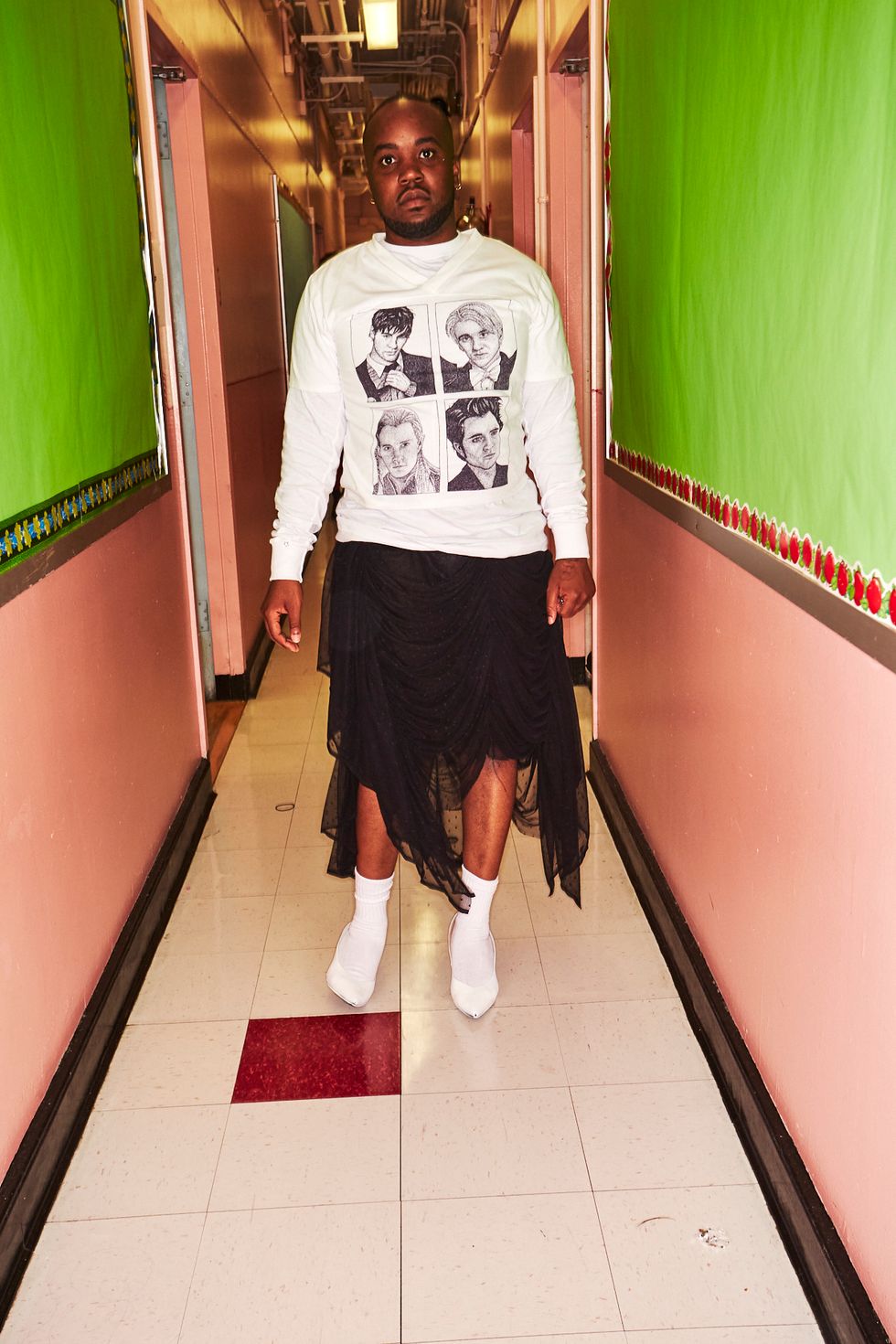 Whither the Sneakerheads?
Some models stomped down the runway in white athletic shoes, while several wore painted pumps and carried sneakers in their hands. During a season where sneakers seemed omnipresent, both on runways and on the feet of show attendees, it was a nice to see a little hypebeast joke.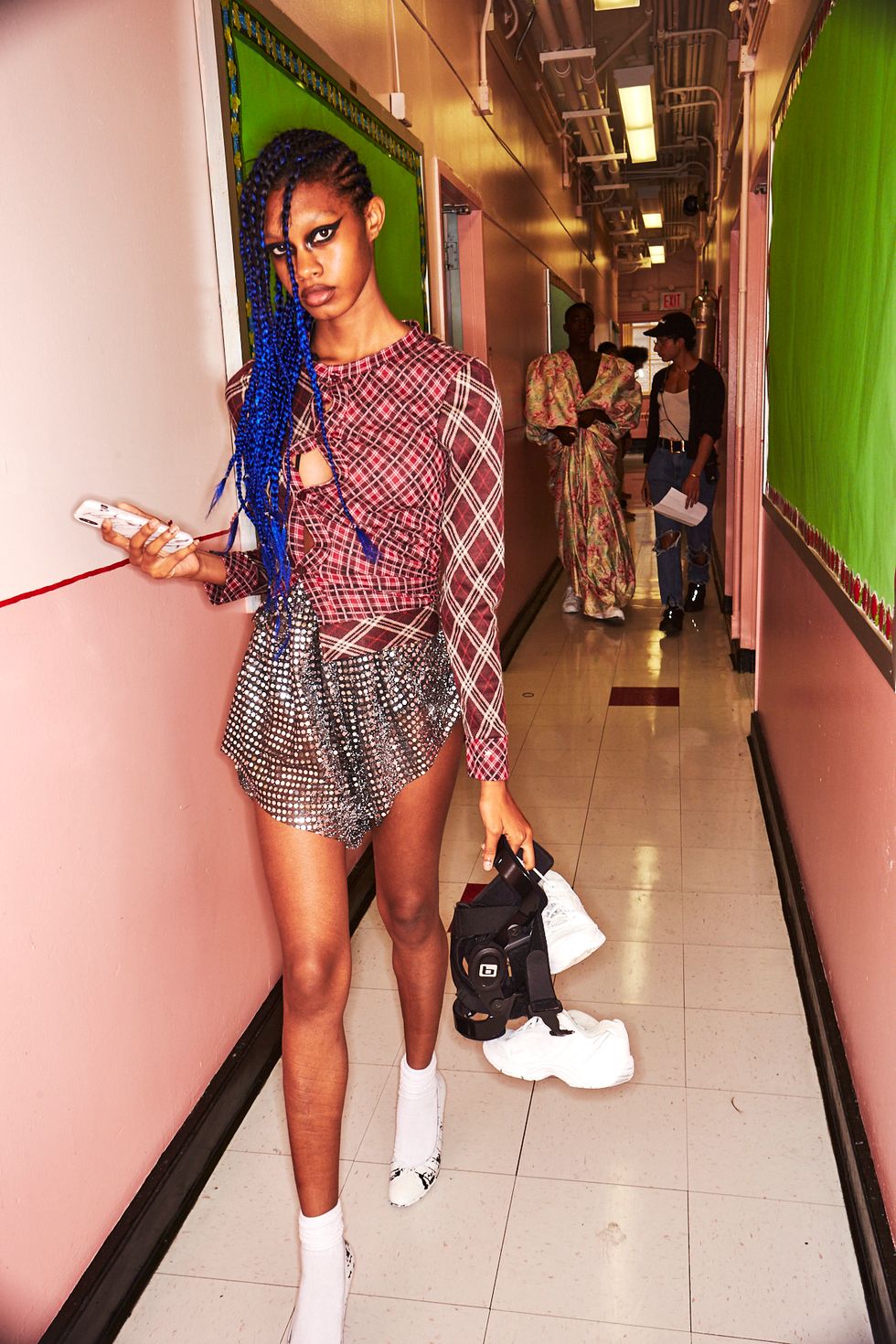 Photography by Sonny Vandevelde
Fashion
Story by Andrew Nguyen / Photography by Sarah Pardini / Styling by Marta Del Rio / Makeup by Kelton Ching