Double toilets and giant penises. Meghan Trainor's life is rich in visual imagery!
We have the thankless gossip sleuths over at Page Six to thank for this catch: Meghan Trainor explained in detail how big her husband Daryl Sabara's penis is on a recent episode of her podcast.
While having a conversation about sex with known internet menace Trisha Paytas, the YouTuber casually comments to Trainor that she knows her husband has a "huge penis." Trainor then explains that it's a lot to take "inside" and that she's considered getting sex therapists and doctors to consult with after trying every "angle." Trainor's even learned transcendental meditation to open herself up to her husband's member.
Here's helpful context not initially provided in the buzz around this admission. She says that she was also diagnosed with vaginismus, which causes involuntary tensing of the vagina. "I thought every woman walking around was always in pain during and after sex." She said she talked to a doctor, asked if she could eventually have sex without pain, and was told yes. She says that during the conception of her second kid, she had to "ice myself after," and sometimes couldn't walk.
She ends the conversation with the affirmation that "I'm going to be a star at sex," before the conversation moves on to where her children sleep.
It's not the first time Trainor has made headlines for such astonishing admissions. In 2021, the singer said in an interview that she and Sabara have side by side toilets. "Nobody knows this, but in our bathroom, there was one toilet, and a lot of time in the middle of the night when we're with the baby, we've got to pee at the same time. So I was like, 'Can we please have two toilets next to each other?'"
Below, watch Trainor and Paytas' podcast episode.
Photo via Axelle/Bauer-Griffin/FilmMagic/Getty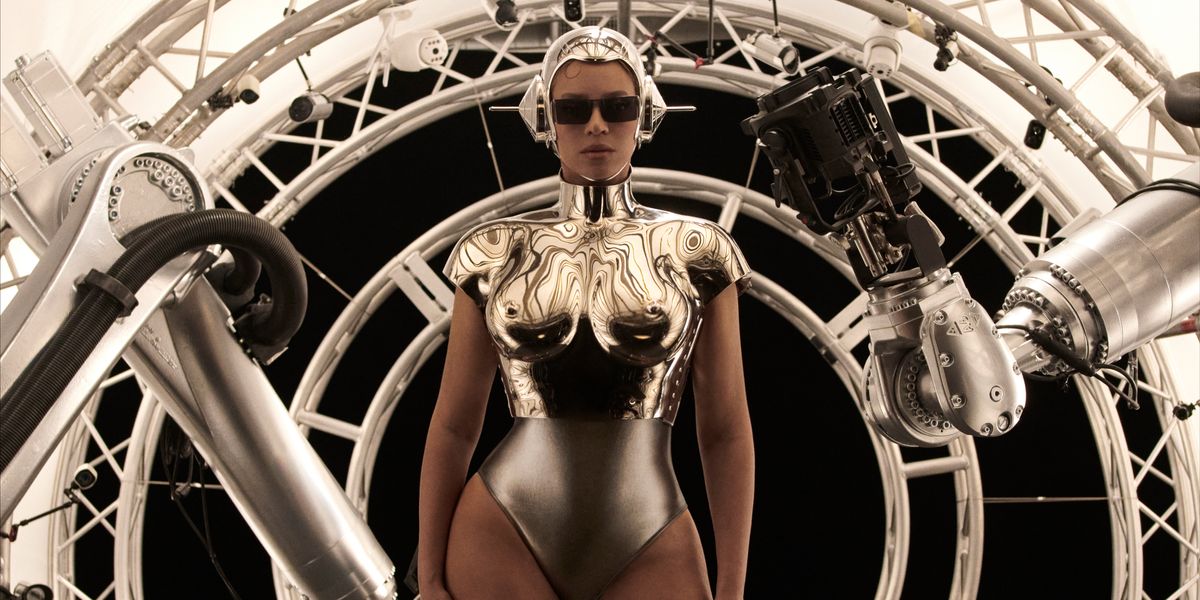 Music
Story by George M. Johnson / Photography by Mason Poole / Styling by Shiona Turini / Hair by Nakia Rachon / Make-up by Rokael Lizama / Creative direction by Andrew Makadsi
Story by George M. Johnson / Photography by Mason Poole / Styling by Shiona Turini / Hair by Nakia Rachon / Make-up by Rokael Lizama / Creative direction by Andrew Makadsi
01 December