On this day 73 years ago, Christian Dior revolutionized the fashion industry when he presented his first collection in Paris and introduced the iconic bar jacket. Its cinched waist, soft shoulders, open neckline and basques that accentuated the hips became part of what was deemed "The New Look" (along with a full skirt), ushering in a new era of dressing for women that celebrated femininity and opulence.
Today, celebrities from all over are still incorporating the brand's signature bar jacket into their red carpet and off-duty looks, including Alexa Chung, Chiara Ferragni, Charlize Theron and Sarah Paulson. While the overall silhouette has remained nearly unchanged, the piece has undergone several interpretations over the years through different creative directors such as John Galliano, Marc Bohan and Raf Simons.
The current crop of bar jackets all have slight modern tweaks that take them firmly into the new decade. From double-breasted styles to metallic finishes to a wider neckline to tuxedo satin details, there have been countless ways to sport the timeless piece.
Maria Grazia Chiuri, Dior's artistic director of women's collections, has also modernized the staple item through subtle changes like the addition of more masculine lines, checks and denim effects. For her Fall 2020 couture show, she rendered the icon in a black granite tweed, while her last cruise collection in Morocco saw her collaborate with Mickalene Thomas and Grace Wales Bonner.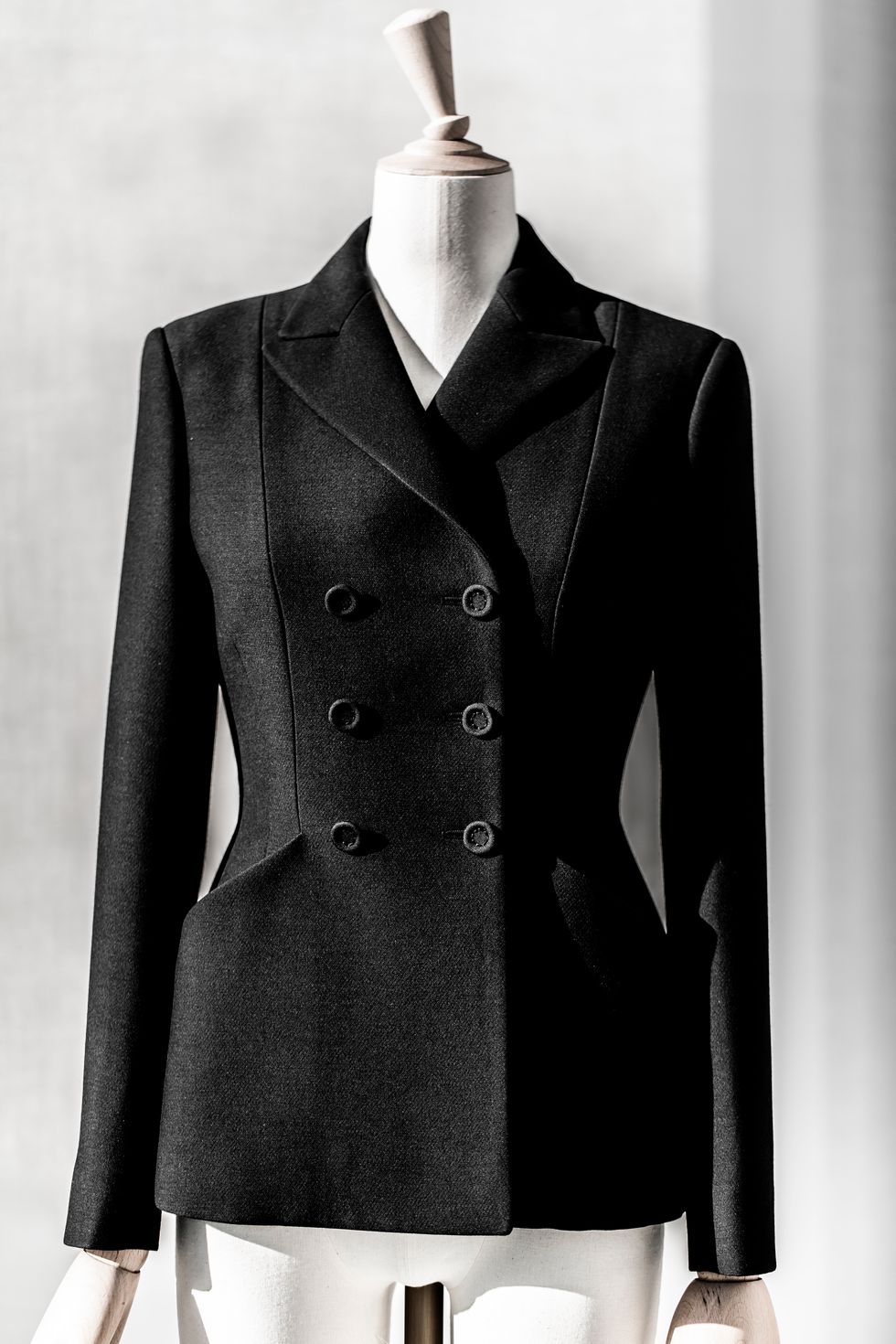 Bonner's interpretation included mixing crochet and Caribbean embroidery techniques done in silk and hand-woven raffia, and Thomas approached it by infusing the jacket's curves with elements resembling her famous colored collages. Meanwhile, the more classic version of the bar jacket, which is part of the brand's permanent 30 Montaigne collection, is available now.