One of the best parts about music festivals is seeing all the exclusive merch and fun goodies available to purchase. But what does that leave to the fans who have to stay home?
YouTube Shopping is something you're most likely familiar with even if you don't think you are. The program allows eligible creators to promote their products under their videos and streams, so why limit that to your favorite YouTuber's merch drops? The video platform, in its mission to provide a well-rounded viewership experience, has the perfect solution for all the people tuning in this weekend so that the FOMO doesn't hit too hard.
As the official live stream for Coachella once again, YouTube is making sure to cater to the millions who still want to experience the festival magic from the comfort of their own home. Through a partnership with the festival giant, fans will be able to shop exclusive merch from over a dozen artists, all available to purchase directly on the live stream and through the YouTube Shorts on Coachella's YouTube channel. Bad Bunny, Gorillaz, Ethel Cain, YUNGBLUD and Porter Robinson are just some of the many artists offering some exclusive digs.
In an exclusive first look with PAPER, multi-hyphenate superstar Becky G offers a first look at the two pieces available to purchase this weekend and next. There's an insanely cozy-looking oversized crewneck with a purple print, perfect for a chilly desert breeze or a lazy day moment with leggings.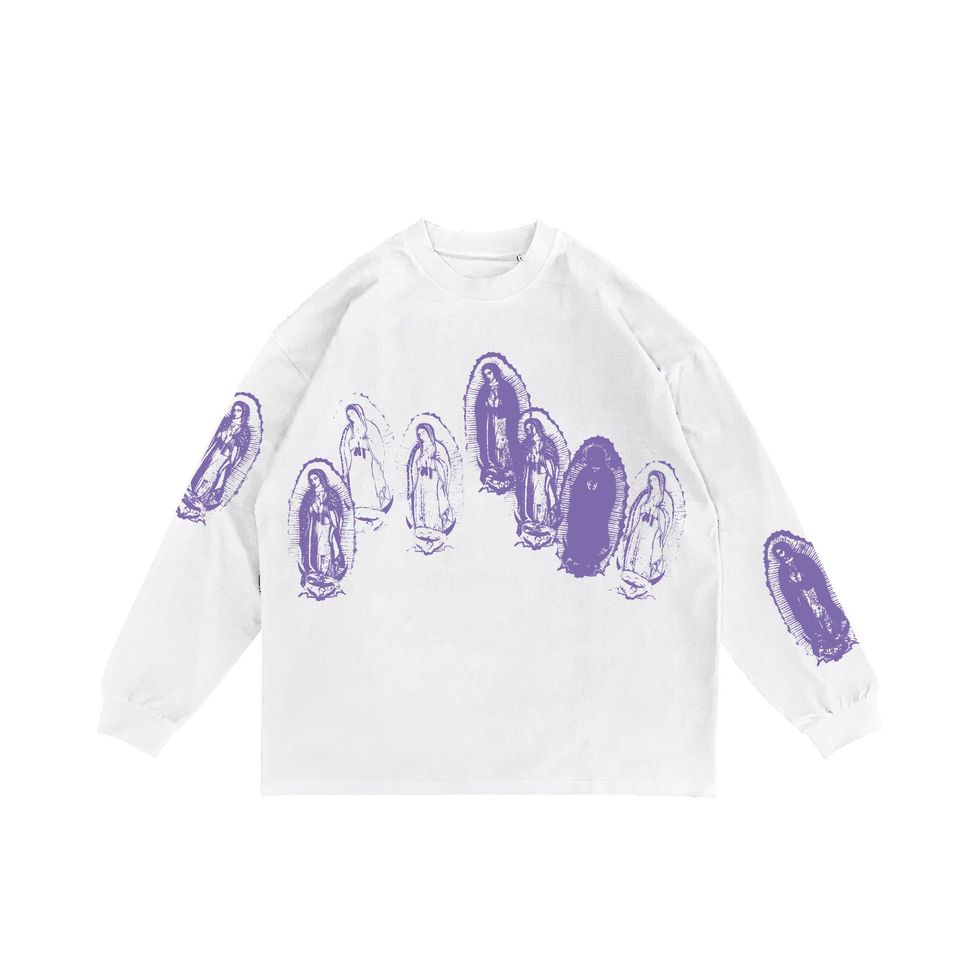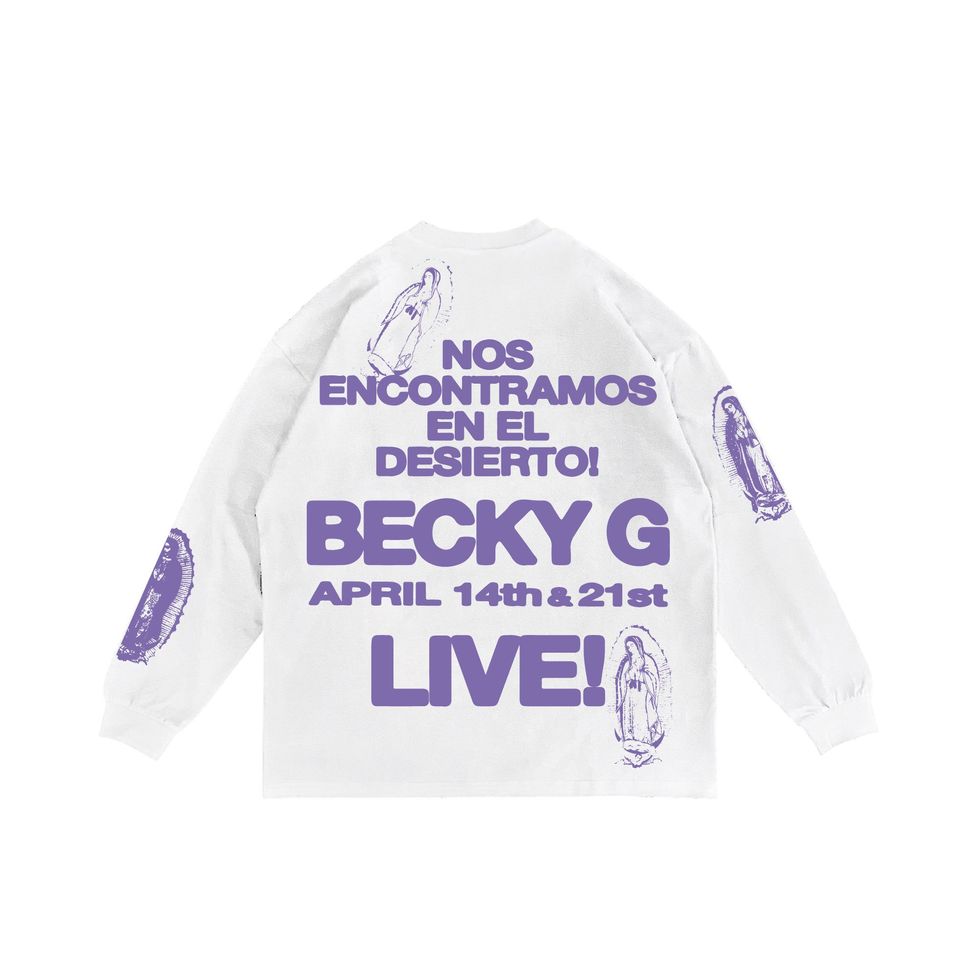 There's also the rose print tee which features another front and back print of Becky's beautiful mug, a dragonfly and a rose, a possible nod to the "concrete rose born and raised in the streets of Inglewood," the singer's home.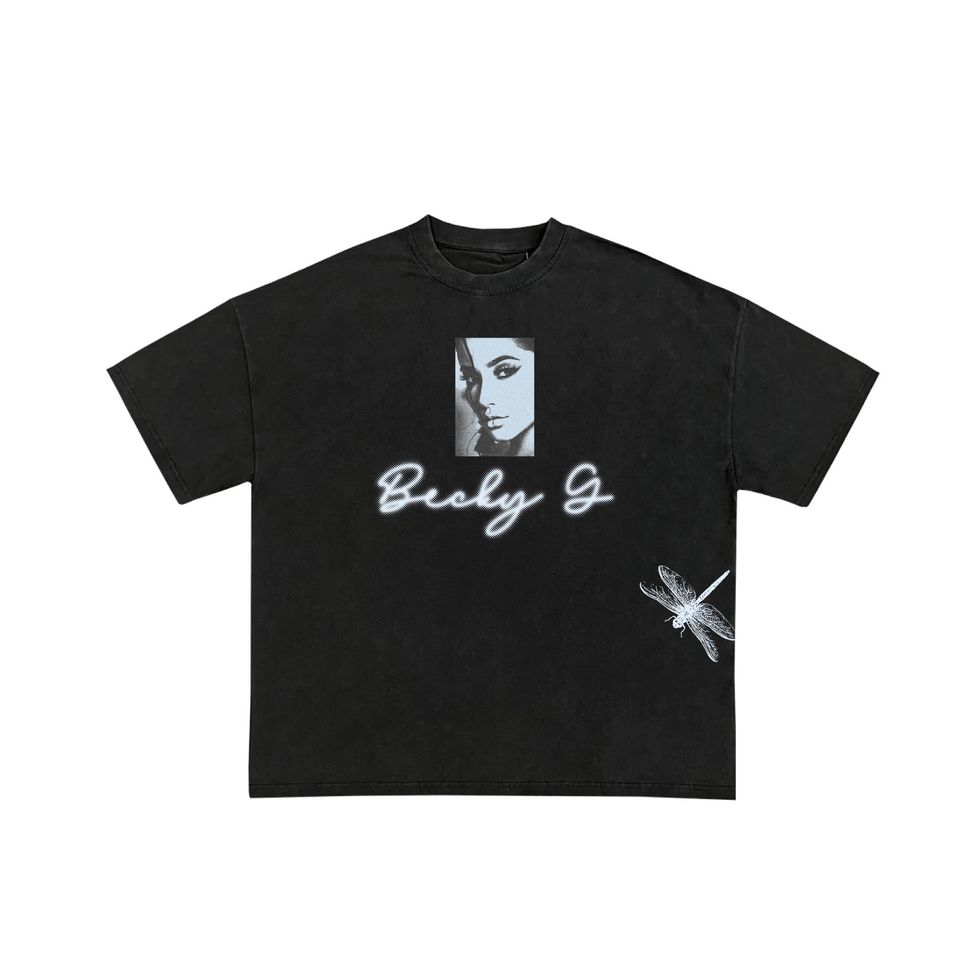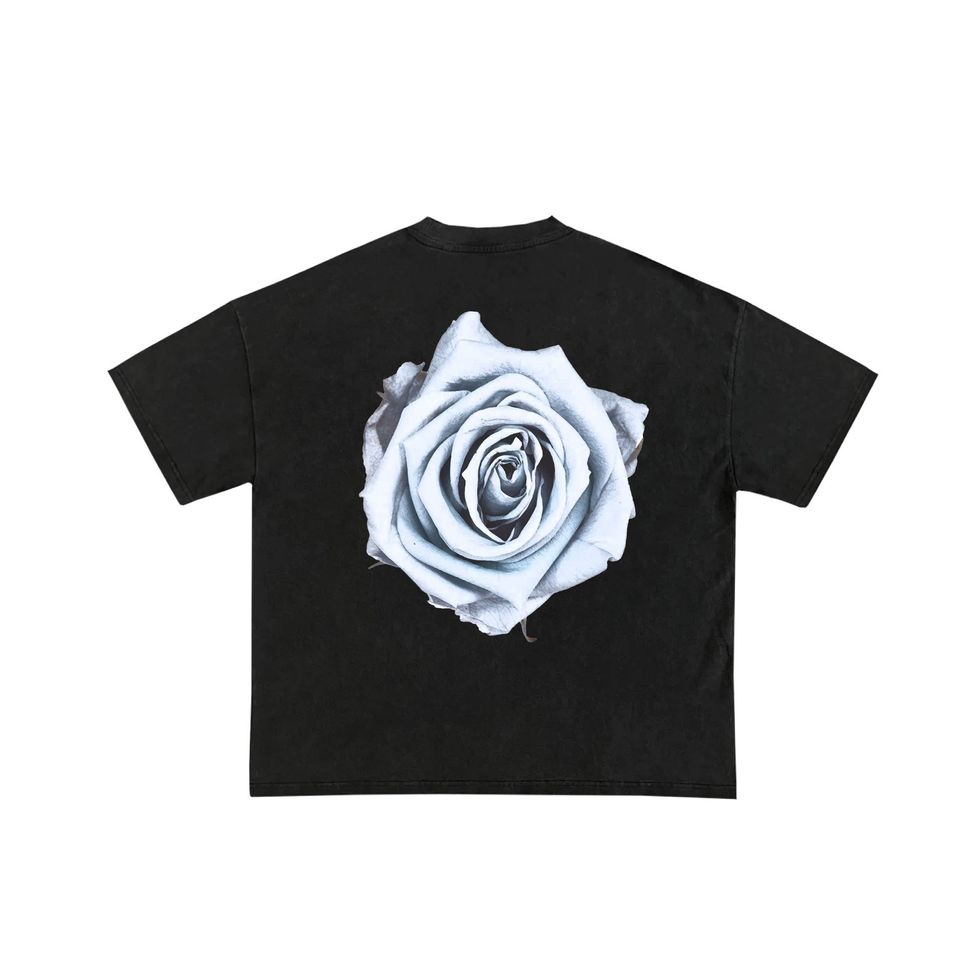 You can find out further information on the details of the merch drops here. Be sure to stream Coachella weekend one starting tonight, April 14, here.
Photo courtesy of Matteo Prandoni/BFA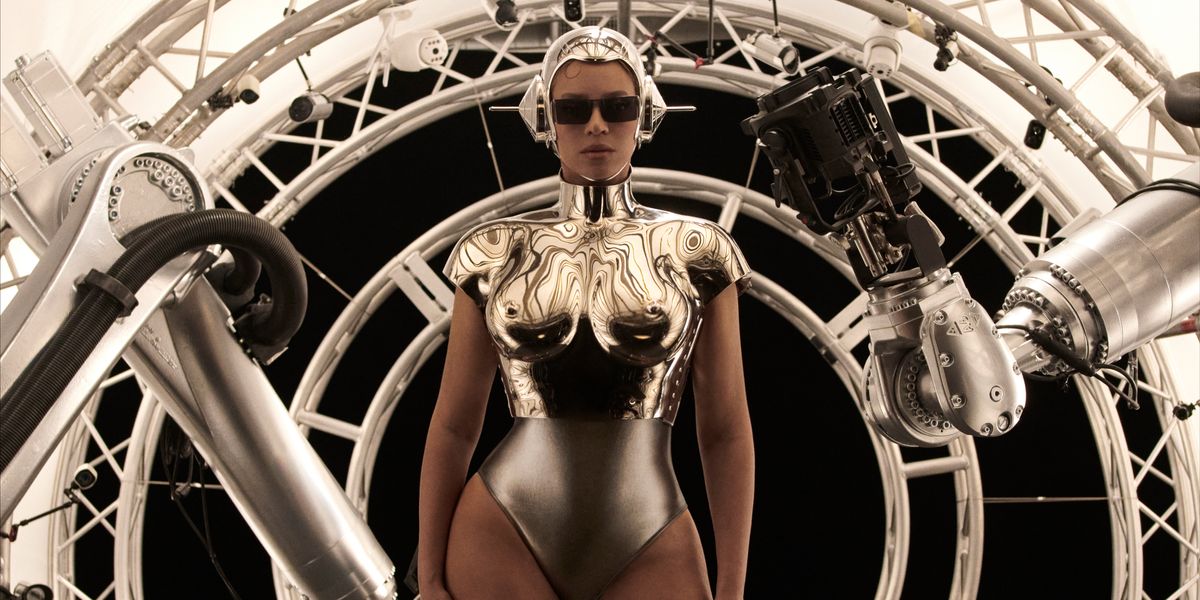 Music
Story by George M. Johnson / Photography by Mason Poole / Styling by Shiona Turini / Hair by Nakia Rachon / Make-up by Rokael Lizama / Creative direction by Andrew Makadsi
Story by George M. Johnson / Photography by Mason Poole / Styling by Shiona Turini / Hair by Nakia Rachon / Make-up by Rokael Lizama / Creative direction by Andrew Makadsi
01 December