If you were on the internet at all this weekend, chances are that you've heard something about the recent beef between Nicki Minaj and Remy Ma. After dropping two new features last Friday (the Gucci Mane collab "Make Love" and the Jason Derulo collab "Swalla") that seemed to take shots at Remy Ma, Remy responded (in less than 48 hours, no less) with a seven-minute diss track called "shETHER."
In the midst of the beef, many other musicians have been dragged into the controversy—both voluntarily, like Trey Songz, who took to Twitter to tell Nicki that her anger about his refusal to deny that they had sex was misdirected, and involuntarily, like Meek Mill, who just happened to be accused of badmouthing his ex Nicki Minaj at an NBA All Stars game. As of yesterday though, it looks like we can add another rapper into the mix. Azealia Banks got on Twitter late Sunday night to offer her thoughts and opinions on the situation.
Her commentary was right in line with her witchy persona, saying that she "literally put [Nicki's] energy in a bottle" and was planning to "sprinkle it on one of the FANTASEA tracks." She also took some direct digs at The Pinkprint rapper, saying, "I bet nick will do something pussy and try to call the cops on remy. She's evil enough to try to set remy up like that."
Ms. Banks, who just released a great new track less than a week ago, has already been involved in a Nicki Minaj beef of her own, so it's no surprise that her loyalties lie with Remy. In fact, in the tweets (which have since been deleted) it could be argued that Azealia had taken the "Make Love" verse as an attack at her. (Some people certainly seem to think so.)
Take a look at some screenshots of Azealia Banks' tweets below.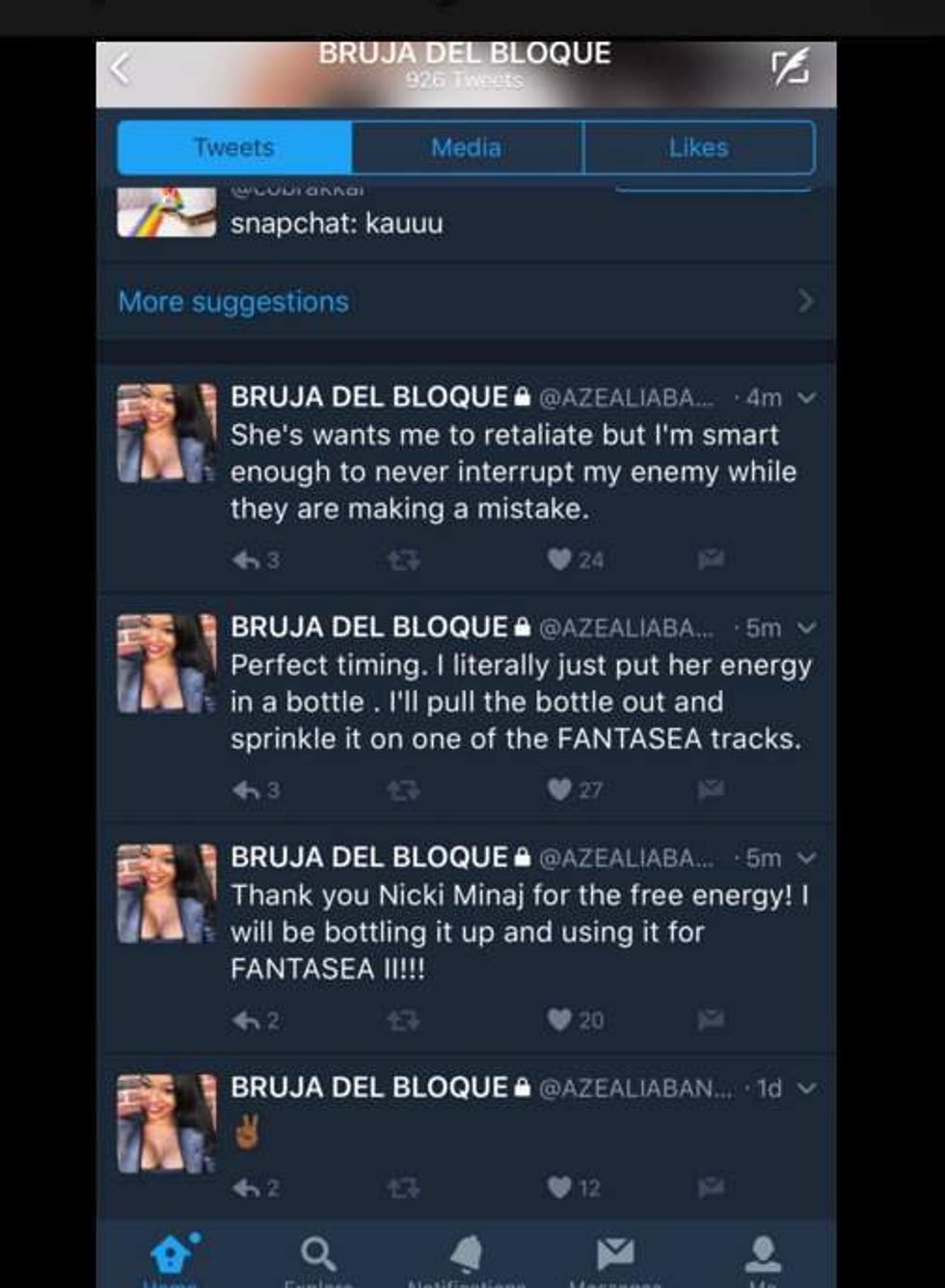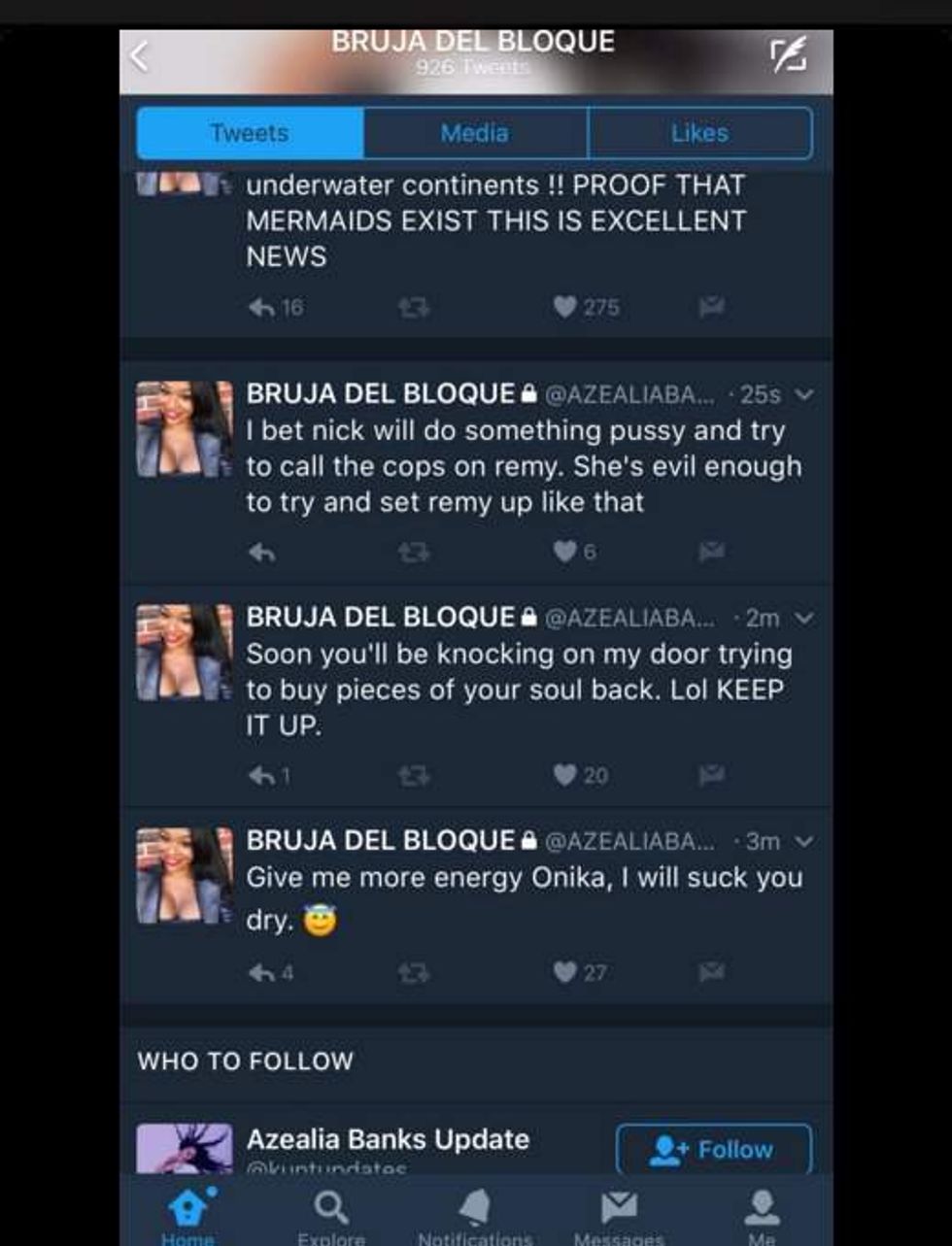 [h/t Heavy]

Splash photo via Matteo Pradoni/BFA.com

Sign Up For The Morning PAPER