When it comes to the many ups and downs of love, it can often feel like the whole world is ending and for Chicago artist and producer Shubu, it literally is.
A known romantic, who released their debut singles "Heart of Love" and "All I Need Is Your Tender Love and Kisses In The Pouring Rain" on Valentine's Day last year, Shubu is back at it again with a brand new gusher in "Loving U to the End of Time." Taking cues from the starry-eyed harmonies of early aughts boy bands and the avant-garde pop earnestness of PC Music, "Loving U to the End of Time" is a tender love ballad about undying devotion, but with a fatalist twist.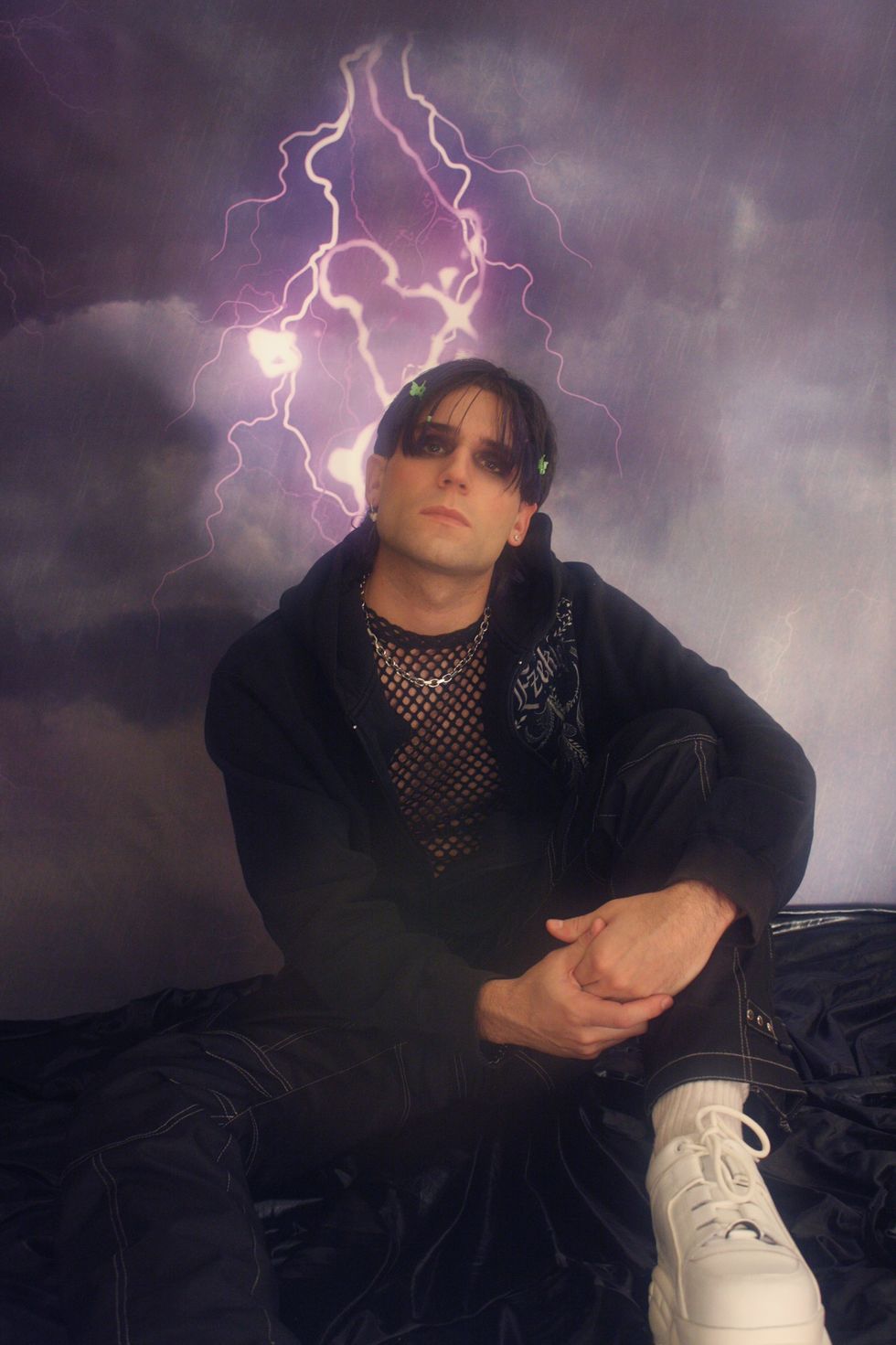 "I wanted to make a pop song that was half Backstreet Boys, half early Britney about the end of the world," Shubu explains. The accompanying visual for "Loving U to the End of Time" sees Shubu showing off some of their best teen heartthrob choreo while navigating derelict houses and futuristic doomsday bunkers. "It feels like we're toeing the brink of global disaster, subjected to the willful violence of those in power. On a personal level, I just want to be with my baby. I wonder how much time we really have left? And whether that time will be cut short."
For Shubu, love remains constant in the face of uncertainty and human fragility. "I am living in constant fear that preventable causes of death could end my life, or that of a loved one in the blink of an eye," they say, adding that they took a lot of inspiration from anime death scenes while writing the song. As the track progress, Shubu's singing comes increasingly under fire with barrages of bullets and explosions peppering its sentimental melody. "Whether it be cars, guns, bombs, natural disaster, or pandemic, it's hard not to see the probability of an early death rising in this political climate."
Check out the PAPER premiere of "Loving U to the End of Time" bellow and follow Shubu on Instagram for all the latest:

Photography: Hannah Siegfried
Sign Up for the Morning PAPER