Masculinity is one of the world's most fragile substances, and Dorian Electra isn't afraid to smash it into their head and watch it shatter into a million pieces. The genderqueer pop provocateur has been on a meteoric rise since featuring on Charli XCX's Pop 2, culminating in the release of their debut album, Flamboyant, this year. Combining campy satire with cutting edge pop production, Electra's interrogations of gender, power, and social norms ultimately reveal the absurdity that lies inherently within them. If you've ever doubted the power of pop, you clearly don't know Dorian Electra. — Matt Moen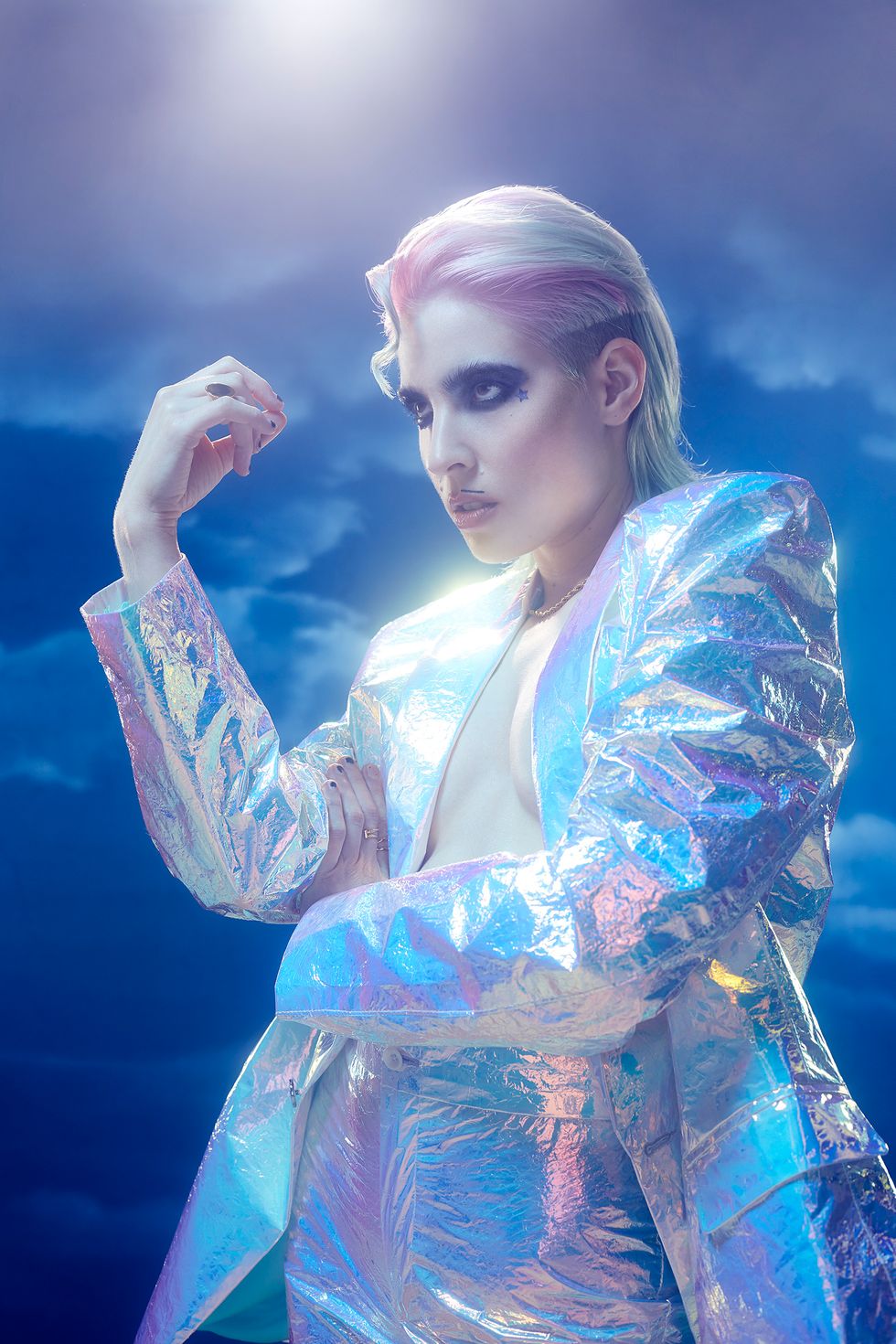 All Clothing: Any Old Iron, Jewelry: Vita Fede
What's the biggest misconception about you?
That I'm a woman.
What has been your best night out?
I played a show as a used car salesman character with a full rock band singing classic rock cover songs with all of the lyrics changed to be about Buicks and Cadillacs.
What's an interview question you never want to be asked again?
Probably my age or "real" (birth) name. I actually was named Dorian Electra by my parents (who happen to be amazing people), but on principle and also as a non-binary artist I think that can be a very invasive question for queer people especially and so I generally don't like to answer it. Also I feel like asking someone their age is annoying and unimportant, and unfortunately we live in such an ageist society that it can be very scary to share your age if you're an artist over 17 years old.
What's the craziest thing you've done in 2019?
Hyperextended my knee while DJing, self-releasing my first album, and booking my own tour.
What gives you hope in 2019?
Seeing so many out and proud kids and young people.
What's your go-to karaoke song?
"Shake It" by Metro Station.
What's something no one knows about you but you wish people did?
That I style myself for all my music videos and shows.
What was the last text you sent?
"oh hell yeah."
What trend that you participated in do you never want to see again?
Fedoras. Except... that I absolutely want to see them again.