Following Lady Gaga's arrival to the 2019 Met Gala, the word "camp" will forever be tied to the name Brandon Maxwell. The 2019 CFDA Womenswear Designer of the Year was a force in design, however, long before Gaga's multi-layer metamorphosis on the red carpet back in May. Since launching his ready-to-wear line in 2015, Maxwell has garnered acclaim for his fit-conscious eye for womenswear, sending models down the runway in the sleekest range of garments in downplayed color palettes and letting personality and structure shine above all else. Having served as Gaga's fashion director for years now, he's also racked up an impressive roster of celebrities — and one former First Lady — who have feathered across red carpets in his garments. His resume is just ramping up, though, having also been a judge on the 2019 reboot of Project Runway. Maxwell's grasp on the fashion world is only growing stronger. — Brendan Wetmore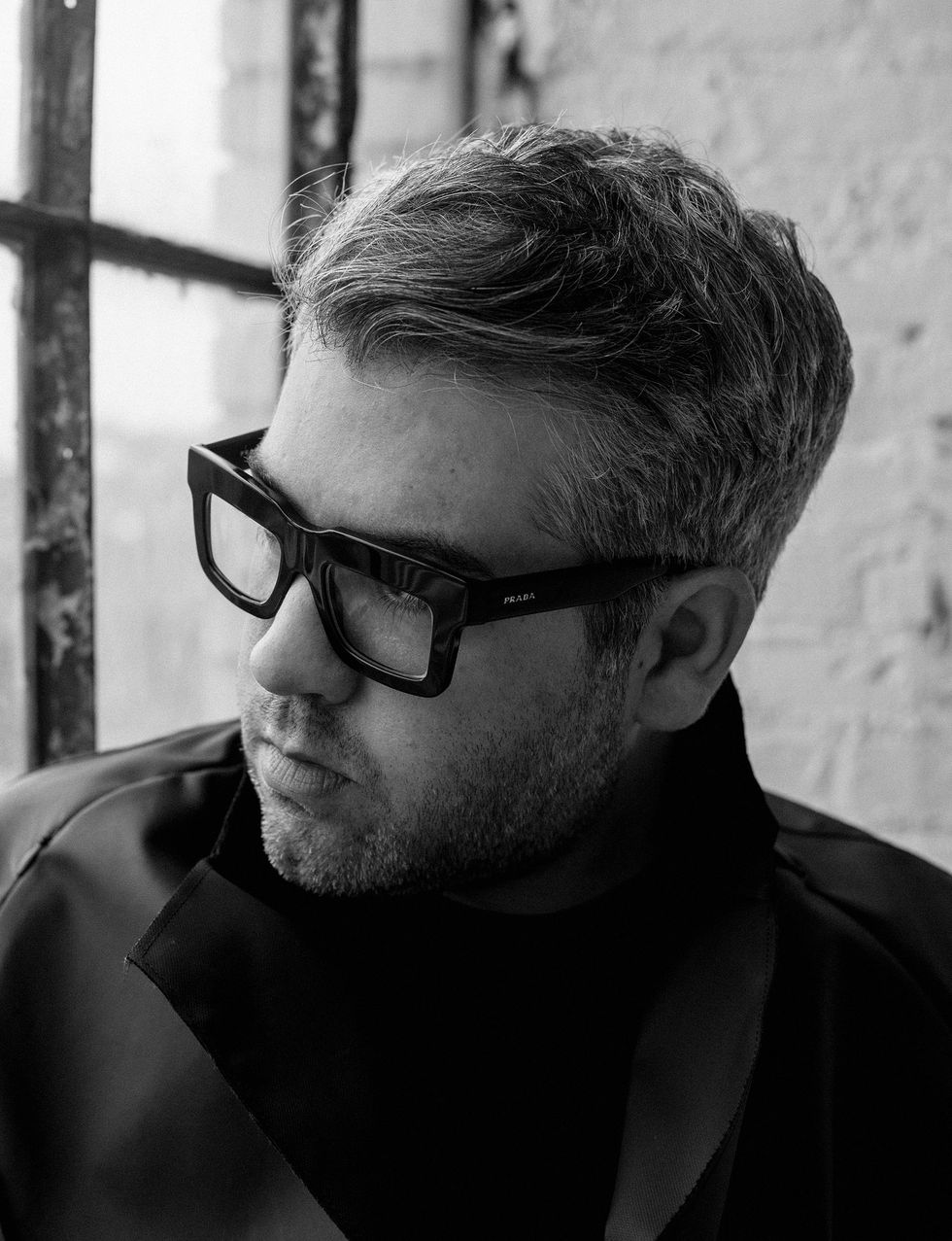 Jacket: A-COLD-WALL, Shirt: Tom Ford
What's the biggest misconception about you?
I think people think I'm very outgoing and loud carefree and outspoken, but I'm actually very shy.
What was the last text you sent?
"Good morning I love you," to my family.
What was the last song you listened to?
Dolly Parton, "Working Girl."
What's an interview question you never want to be asked again?
"Who haven't you dressed yet that you would like to?" and "What was your inspiration?"
If you weren't doing this, what would you be doing for a career?
I think I would be involved in politics or philanthropy — a role focused on helping others.
What's the craziest thing you've done in 2019?
All of it. Every risk I've taken seems crazy when I look back.
What's the most stressful thing about being you?
I think running a business and the weight and worry that you carry on your shoulders while also trying to create and inspire can be the most stressful.
What's your biggest irrational fear?
Leading up to the runway shows, I always fear that I'll die before everyone sees it. This is a dark question, guys!
Do you Google yourself?
Yes, and anyone who says they don't is flat out lying through their teeth.
Where do you want to be when the world ends?
Somewhere with a really good buffet.
What is the first website or app you check in the morning?

Susan Miller AstrologyZone.
What was the last show you binge-watched?

The Loudest Voice on Showtime.
When was the last time you cried?
I cry all the time, crying is healthy, so probably yesterday. I cry even when I'm passionately talking about really normal things.
What's the last screenshot you took?
A text to my dad when I was traveling where I wished him a happy Saturday and he responded that it's actually Sunday and that I need to take time off.
What gives you hope in 2019?
Engaged young people making change.
What's your go-to karaoke song?
Garth Brooks, "The Dance."
Sign Up for the Morning PAPER