Look, I'm not one for unsolicited advice, but celebs? At the 92nd annual Academy Awards on February 9th, you 👏 need 👏 to 👏 step 👏 it 👏 up. Let's leave the Etro at home, and elevate.
We're now 80% through awards season. We could devote a whole column to whatever it was that went down on the red carpet at Sunday night's BAFTAs, but let's save ourselves the despair. I do think it's worth pointing out that despite the BAFTAs reportedly asking guests to "rewear old clothes," we got more custom looks than any other carpet this season (ScarJo, Renée, Charlize, Saoirse, Zoë Kravitz, Jodie Turner-Smith, Daisy Ridley, Naomie Harris, just to name a eight).
Below is a recap of what our fave red carpet stars and Scarlett Johansson have worn so far this awards season, and some ideas for what they could wear to the Oscars. Not a mandate, of course, just the gentlest of suggestions from a concerned citizen.
Renée Zellweger
Past precedent: Ice blue off-the-shoulder Armani for Globes; strapless black Dior Haute Couture for Critic's Choice; midnight blue satin Maison Margiela Haute Couture for SAGs; baby pink custom Prada for the BAFTAs.
Her M.O.: Renée loves a bare shoulder moment. She likes feminine, old Hollywood silhouettes that accentuate her mannequin-like figure. Volume? Not her bag. Sleek. Precise. Unmemorable. But classy AF.
What we want: Renée is a shoe-in for Best Actress, having picked up the Golden Globe, Critic's Choice, SAG, and BAFTA for her role in Judy. Being that she's going to have to make the ascent from chair to stage, we need something that she can move easily in, and something that looks good doing so. Why not Schiaparelli?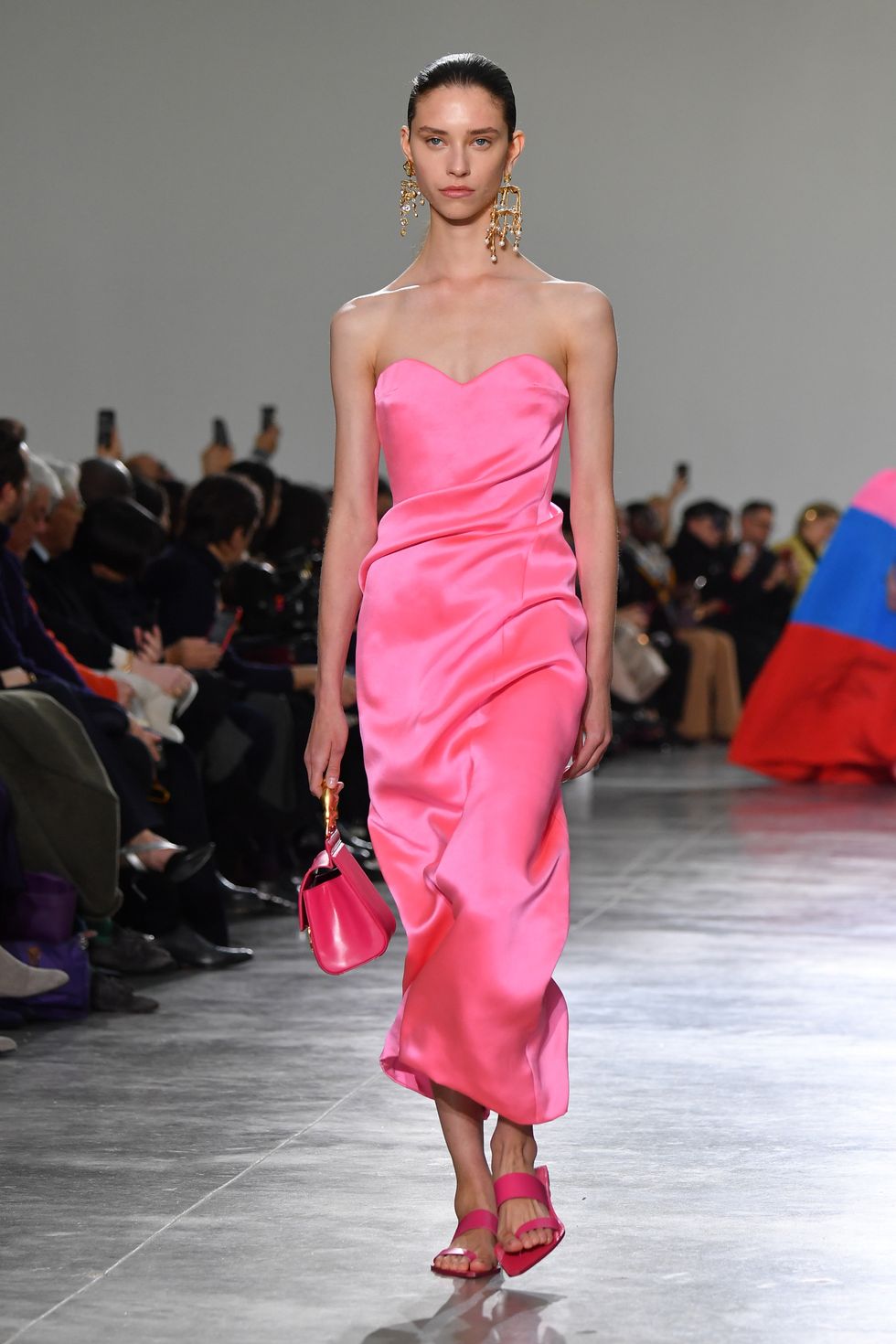 Cynthia Erivo
Past precedent: Off-the-shoulder custom tuxedo-inspired Thom Browne for Golden Globes; marble mosaic-print Fendi for Critic's Choice; colorblocked custom Schiaparelli Haute Couture for SAGs.
Her M.O.: Cynthia is by far the biggest fashion risk-taker among the nominees. Look to the Marc Jacobs hand embroidered, multi-color organza dahlia dress from MJ's Spring 2020 collection that she wore to the Harriet premiere as distinct proof of this. Cynthia loves color, print, volume, structure, shine, you name it. "Thank God for Miss Cynthia," Tom & Lorenzo aptly wrote.
What we want: She's already given us so much. I'm craving a ruffled moment from the woman who gave my goosebumps goosebumps during her performance of "I'm Here," so I'm going with this stunner from the visionary Clare Waight Keller and her latest collection for Givenchy.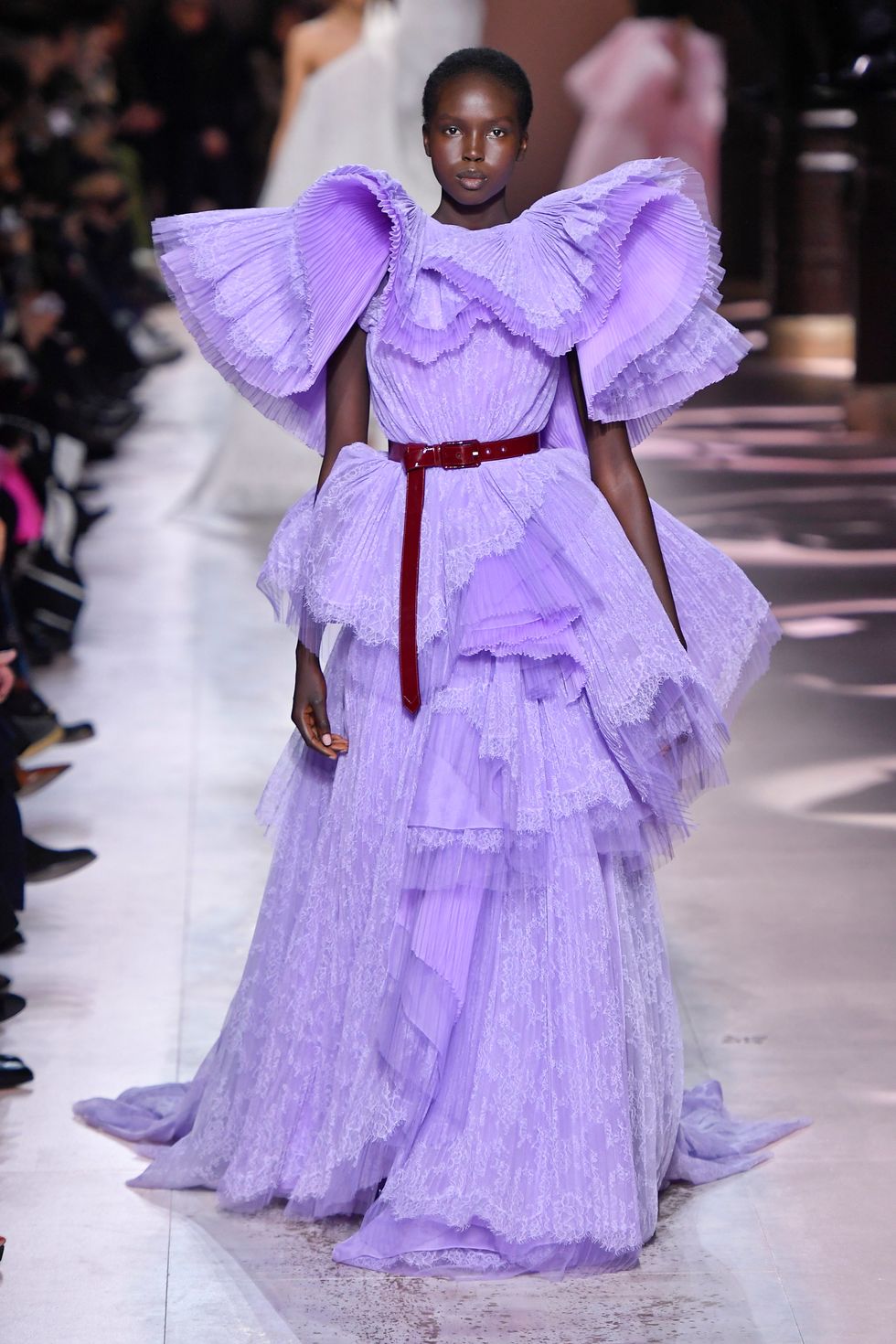 Charlize Theron
Past precedent: Green and black one-shouldered Dior Haute Couture for Golden Globes; plunging silver (with a blazer) Celine courtesy of Hedi Slimane for Critic's Choice; a two-piece silver and black Givenchy Haute Couture for SAGs; pleated purple custom Dior for the BAFTAs.
Her M.O.: She doesn't really have one. She's been a Christian Dior girl since she began fronting J'adore campaigns in 2004, but as she's proven this cycle, she's willing to go off script. She's a bit daring, isn't she? But never to the point where that's the most interesting thing about her.
What we want: I'm craving a print on Ms. Theron, and a bold one — so naturally I'm looking to Iris van Harpen. Her otherworldly, ethereal work seems just the right amount of unexpected on Charlize, who's tended toward demure this season, and therefore definitely a risk worth taking.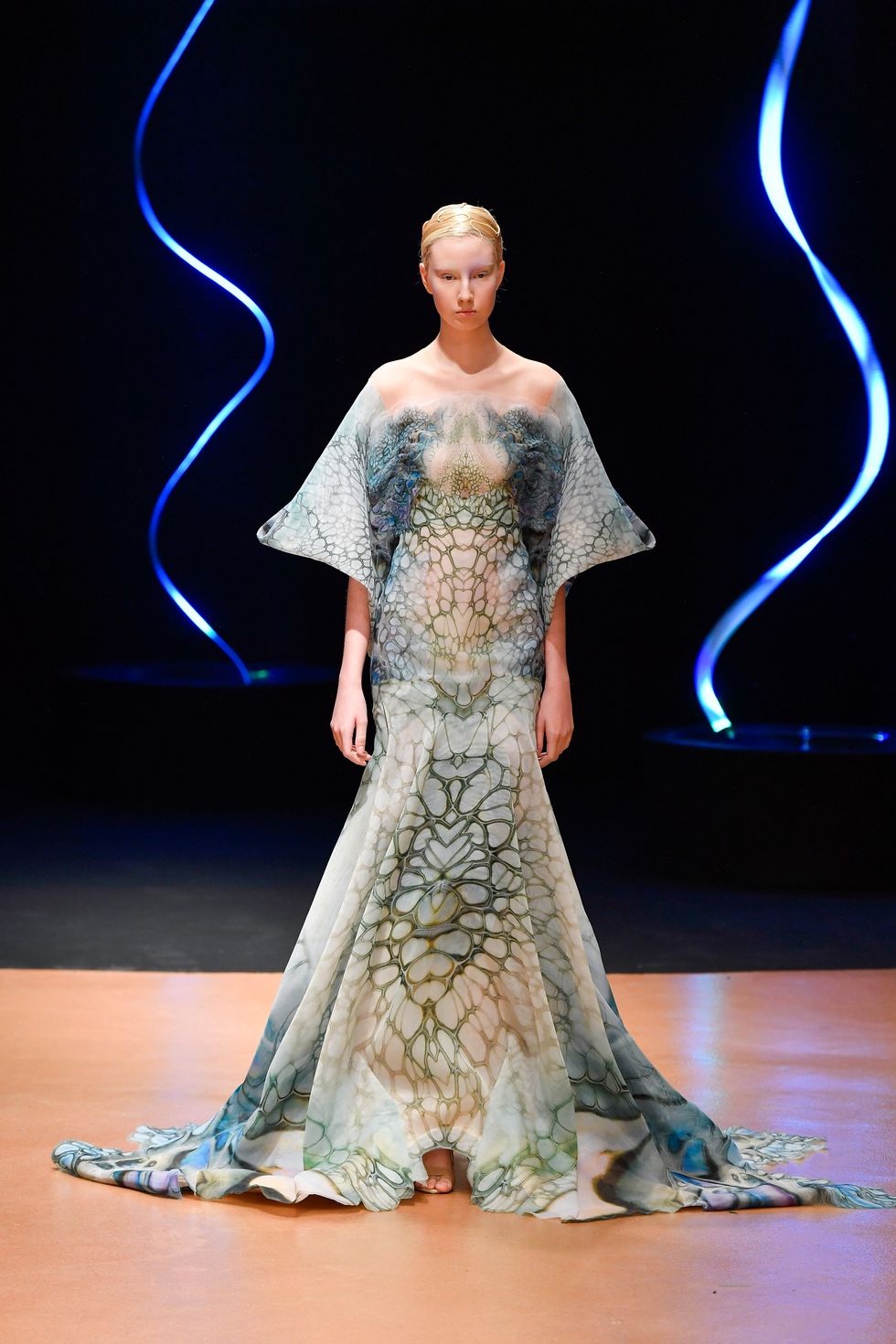 Scarlett Johansson
Past precedent: Crimson silk strapless Vera Wang for Golden Globes; teal floor-length Armani Prive for SAGs; custom pink Atelier Versace for the BAFTAs.
Her M.O.: ScarJo loves a plunging neckline. She's not afraid to go sexy (think: her body-hugging custom chainmail Atelier Versace dress from the Avengers: Endgame premiere). She likes to have fun with fashion, but it tends toward supervised fun. If we were doing superlatives she'd be voted least exciting of the consistently Best Dressed.
What we want: Her BAFTAs dress (which I'd say was top three of the night with Jodie Turner-Smith and Renée), gave me an aperitif of the ScarJo I want on the carpet: unattainable glamour. This Georges Hobeika gown is exactly that, serving up a truly wow moment for this double nominee.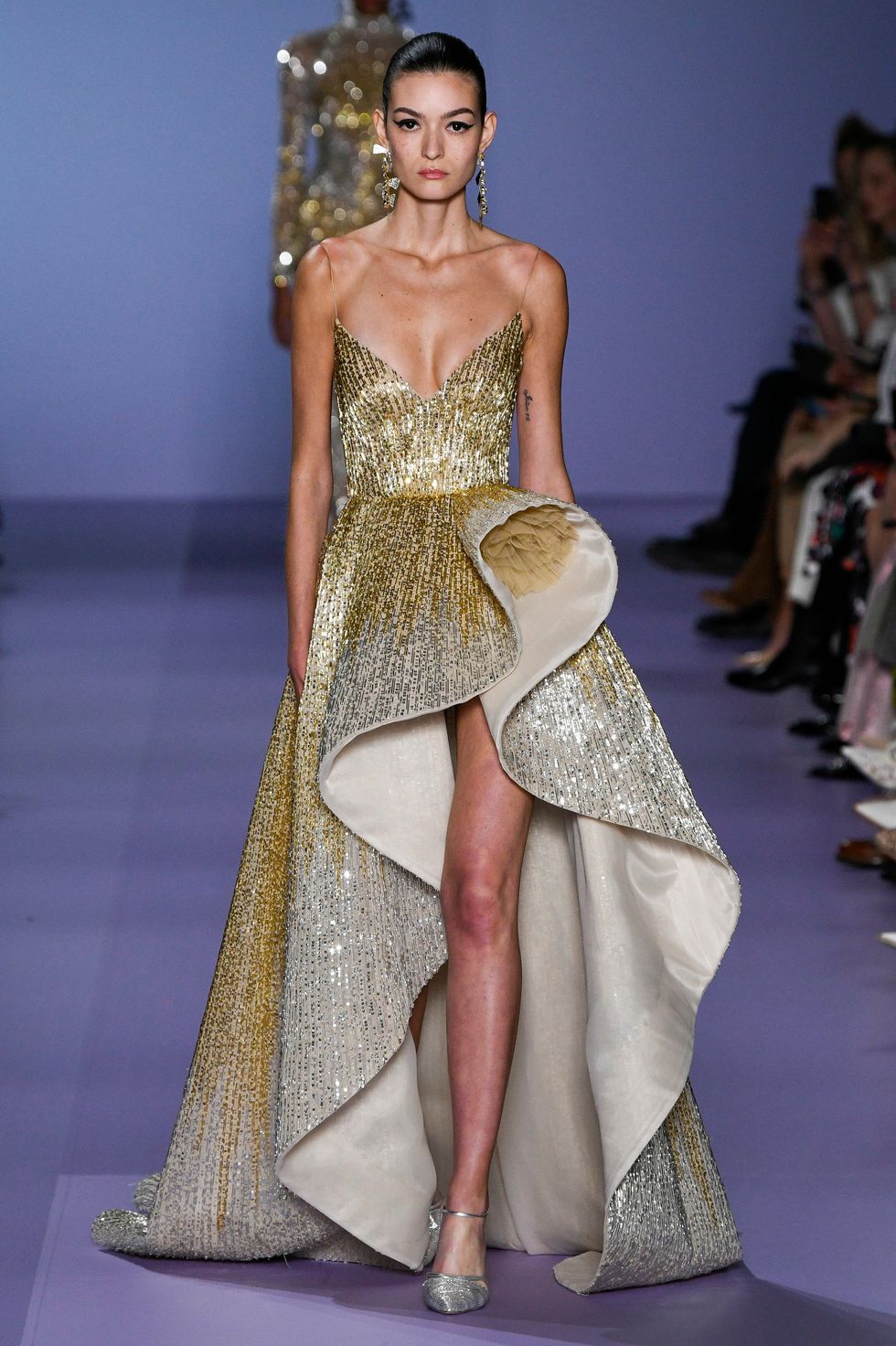 Saoirse Ronan
Past precedent: floor-length metallic Celine for Golden Globes; ruffled Erdem for Critic's Choice; midnight black custom Gucci for BAFTAs.
Her M.O: Thanks to stylist Elizabeth Saltzman, Ronan really doesn't have a look that can be pegged. She loves the heavy-hitters: Calvin Klein, Prada, Galvan, Gucci, Versace. But that doesn't mean she isn't willing to take a risk (see her 2019 Met Gala Gucci look for proof.) Ronan remains one to watch.
What we want: To quote Mother Kris, "You're doing amazing, sweetie." To re-up on the momentum she lost from her "painstakingly simple" BAFTAs dress, I'd love to see Saoirse in my fave dress from Maria Grazia Chiuri's latest collection.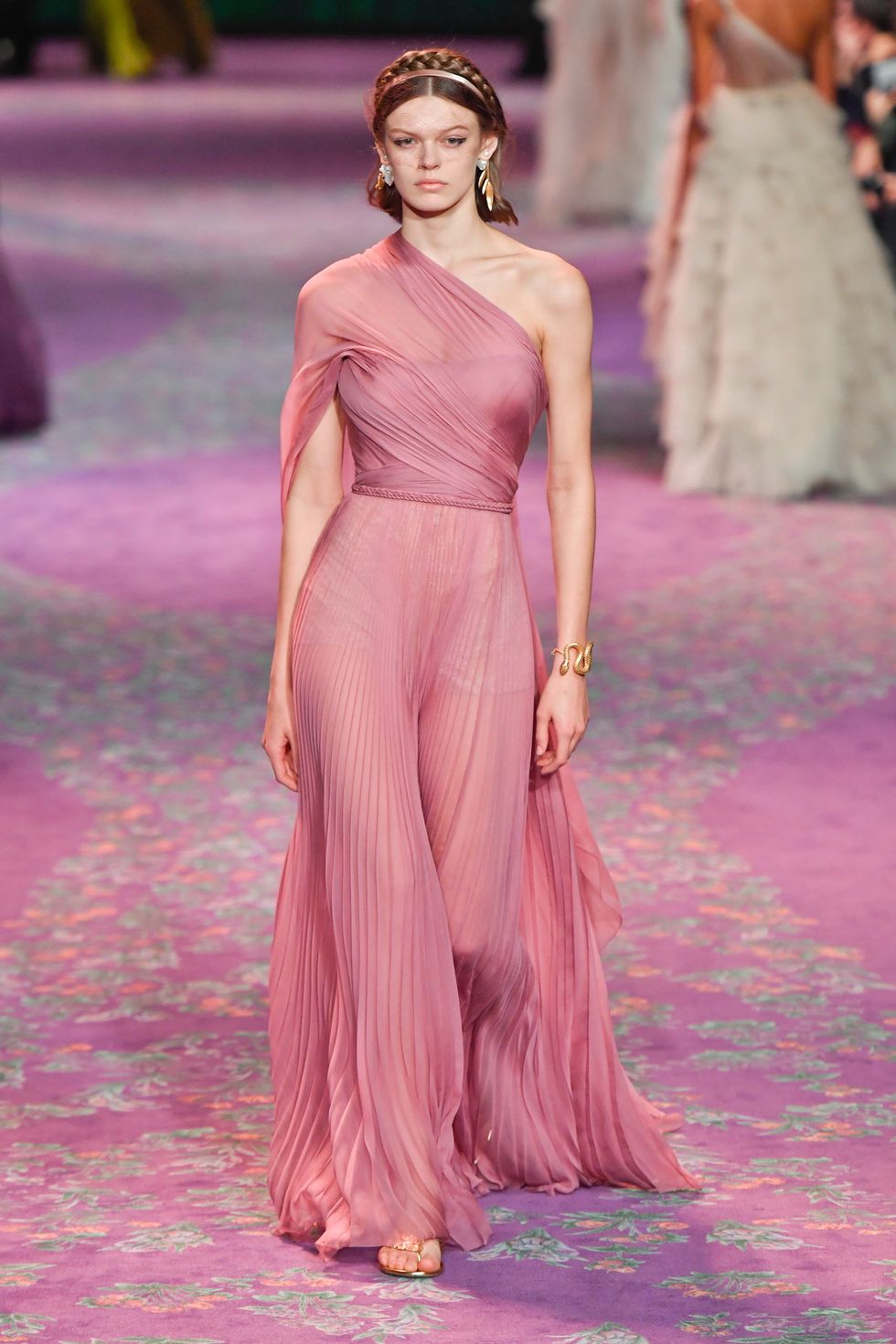 Florence Pugh
Past precedent: shimmering custom Prada for Critic's Choice; a fuchsia taffeta Dries Van Noten coat for BAFTAs.
Her M.O: Florence appears to be beginning a fashion journey. Newer to the red carpet circuit, Pugh has teamed up with stylist Rebecca Corbin-Murray, who has put her in looks from Ulyana Sergeenko, Monse, Galvan and Reformation in the past few months.
What we want: Pugh could use a rebound after the chunky Jimmy Choos pulled focus from her Dries on the BAFTA carpet. I'm craving something big and bright and ultra-feminine like this Alexandre Vaulthier gown.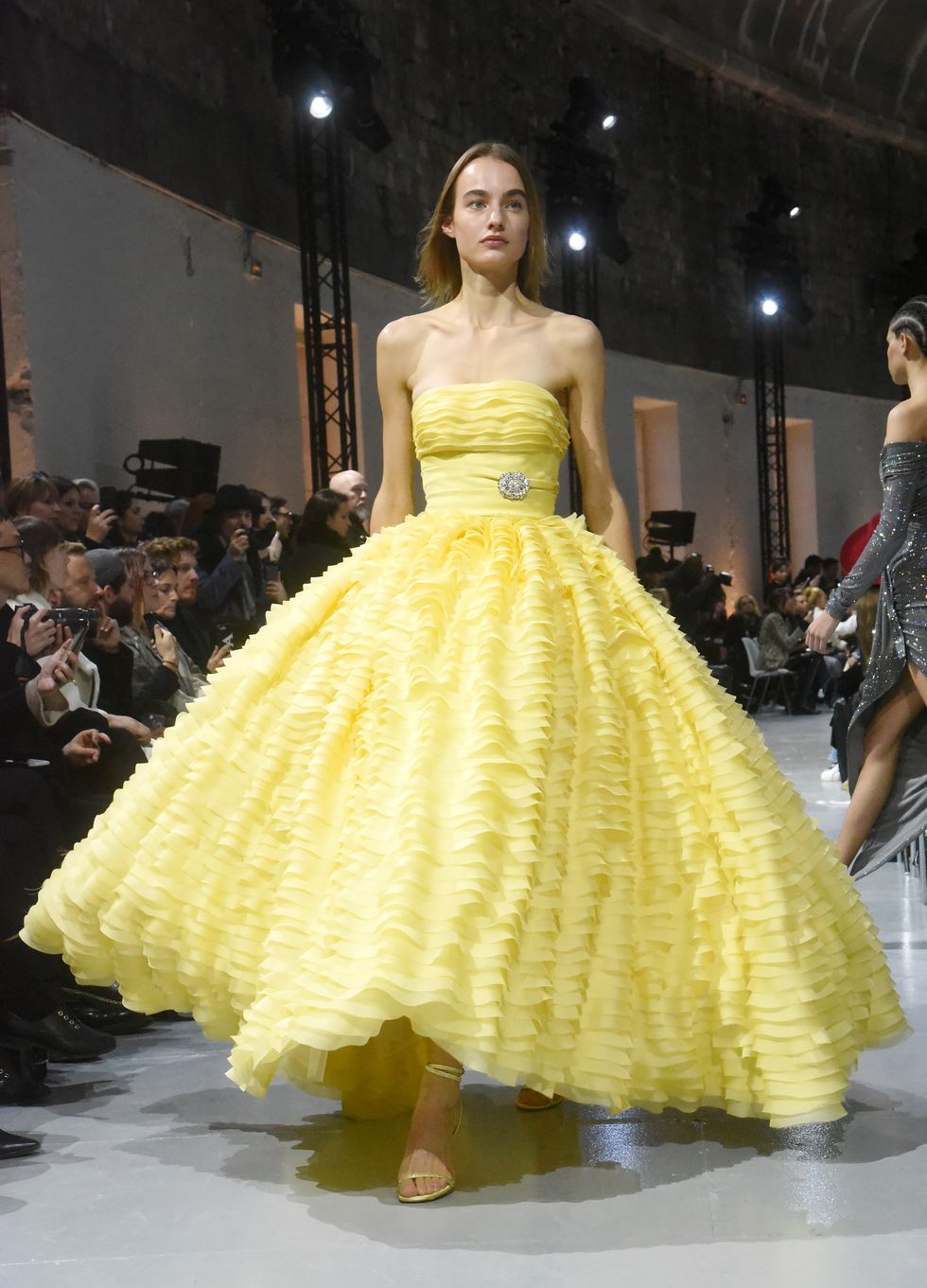 Margot Robbie
Past precedent: embroidered Chanel for Golden Globes; strapless Chanel for Critic's Choice; multi-tiered blue plaid Chanel for SAGs; black peplum Chanel for BAFTAs.
Her M.O.: Sensing a theme? As a Chanel ambassador, Robbie is a sure-bet to keep her Chanel streak going strong which is... a choice.
What we want: Anything but Chanel. This Valentino would be the wow moment she so deeply needs/deserves.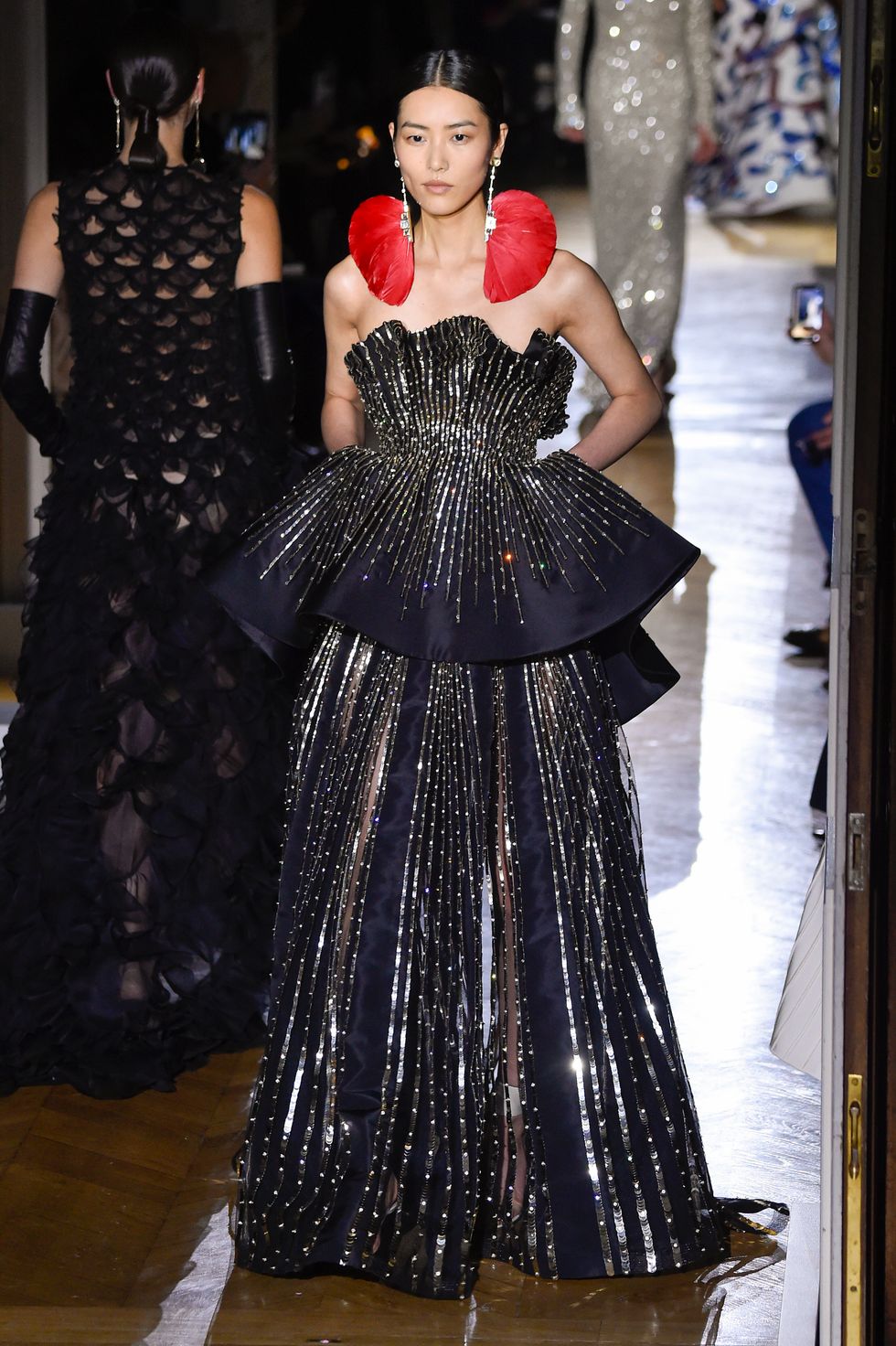 Laura Dern
Past precedent: embroidered Saint Laurent for Golden Globes; bright orange Emilia Wickstead for Critic's Choice; a dark green Stella McCartney column gown for SAGs; fuchsia Maison Valentino for the BAFTAs.
Her M.O.: Working with one of my favorite celebrity stylists, Cristina Ehrlich, has proven the winning pairing for Dern, who's been lighting up the red carpets of late. Like fellow Ehrlich client Natasha Lyonne, Dern's reverence for fashion — and ability to wield its power — makes her among the red carpet's most consistent-yet-daring.
What we want: Besides as season three of Enlightened and a Renata Klein Big Little Lies spin-off? So long as Dern shows up, I'm confident she'll be showing out. I'd love to see her in this flowing Ralph & Russo, though!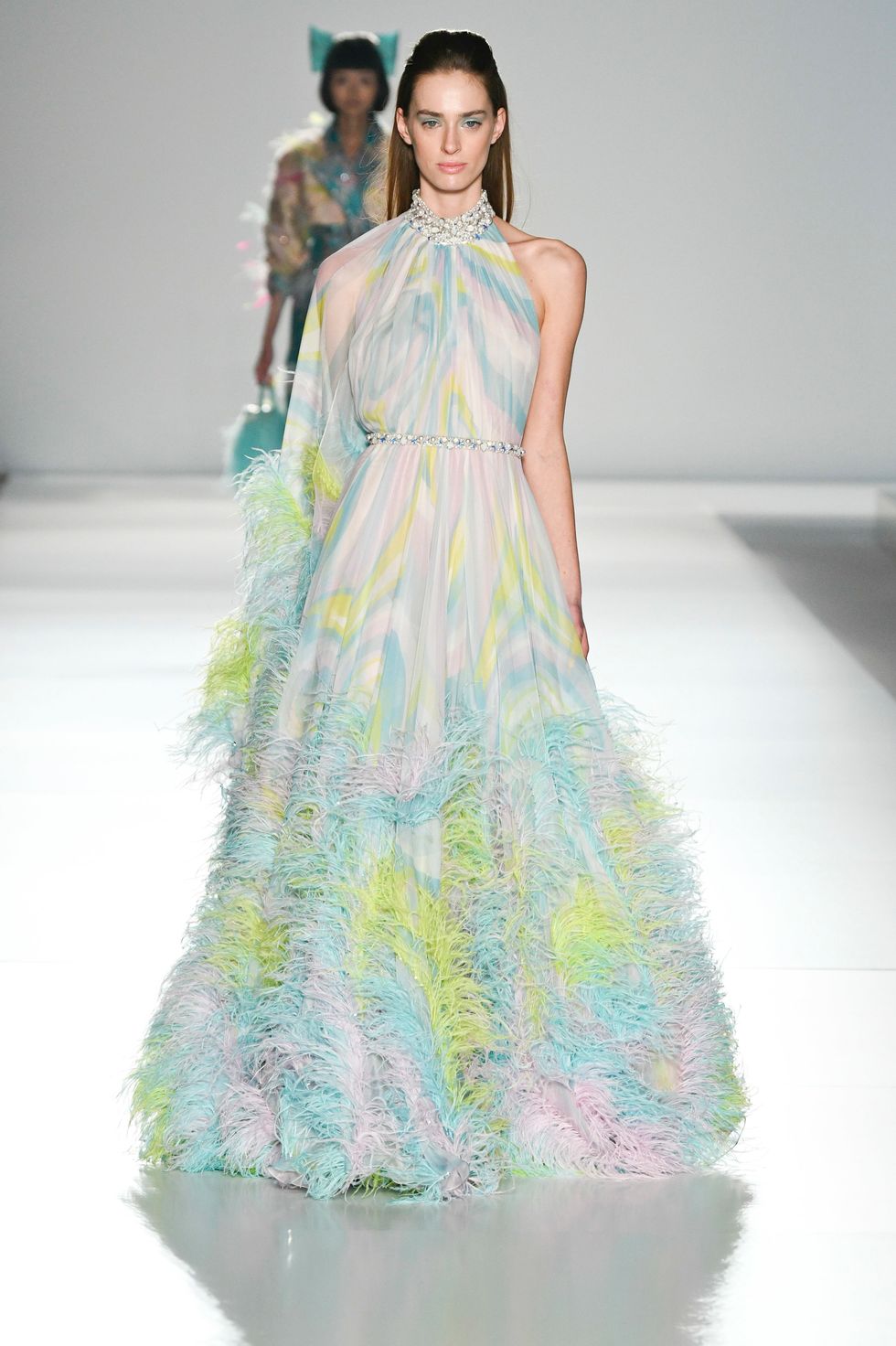 Timothée Chalamet
Past precedent: Though he hasn't been on the awards circuit (overlooked for a Best Supporting Actor nom for Little Women), he's a confirmed host and therefore we're gonna talk about him. A self-styled king, Timmy's got range, favoring Haider Ackermann, Dries Van Noten, Louis Vuitton, Stella McCartney, Prada, and Alexander McQueen.
What we want: To be turned the fuck out.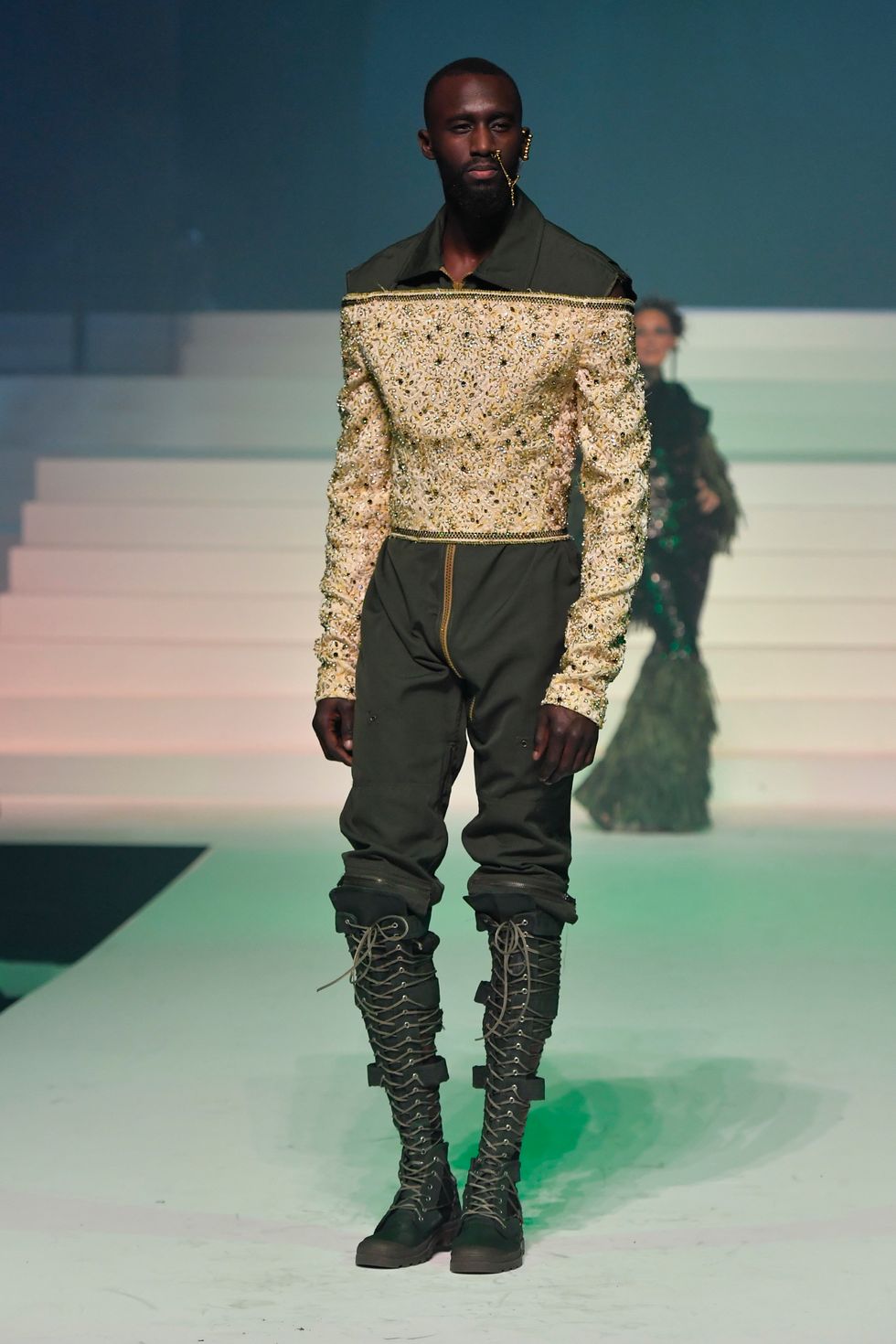 Brad Pitt
Past precedent: Brioni for Golden Globes; Brioni for SAGs.
What we want: That Brioni suit... but on the floor.
The best thing about the Oscars red carpet? It can't not deliver. There's enough A-list stars and high-power stylists to ensure we'll get our fair share of moments. But if we see any D*lce & G*bbana, you can be sure my knives will be out. Until next week!
Welcome to "Wear Me Out," a column by pop culture fiend Evan Ross Katz that takes a look at the week in celebrity dressing. From award shows and movie premieres to grocery store runs, he'll keep you up to date on what your favorite celebs have recently worn to the biggest and most inconsequential events.