Nikki Sweet has been quietly making moves in the New York music scene for a while.
This summer, a pedestrian video surfaced on TikTok of Sweet prancing around a stage in Baisley Park Gardens, charming audiences with a deadpan delivery of her quirky sing-talk performance style. With wacky lyrics like, "Wash my hair/ Brush my teeth/ Sob/ Now I have to walk my dog," and a mannered hook that I want to be tattooed on my body — "Sunglass/ Headphones/ Face mask/ Leave me alone" — Sweet unknowingly immortalized herself on TikTok as a mysterious, campy icon.
The video went viral and users unanimously embraced Sweet and her quirky "A Little Bit Alexis" style, begging for more information on this unknown, enigmatic character.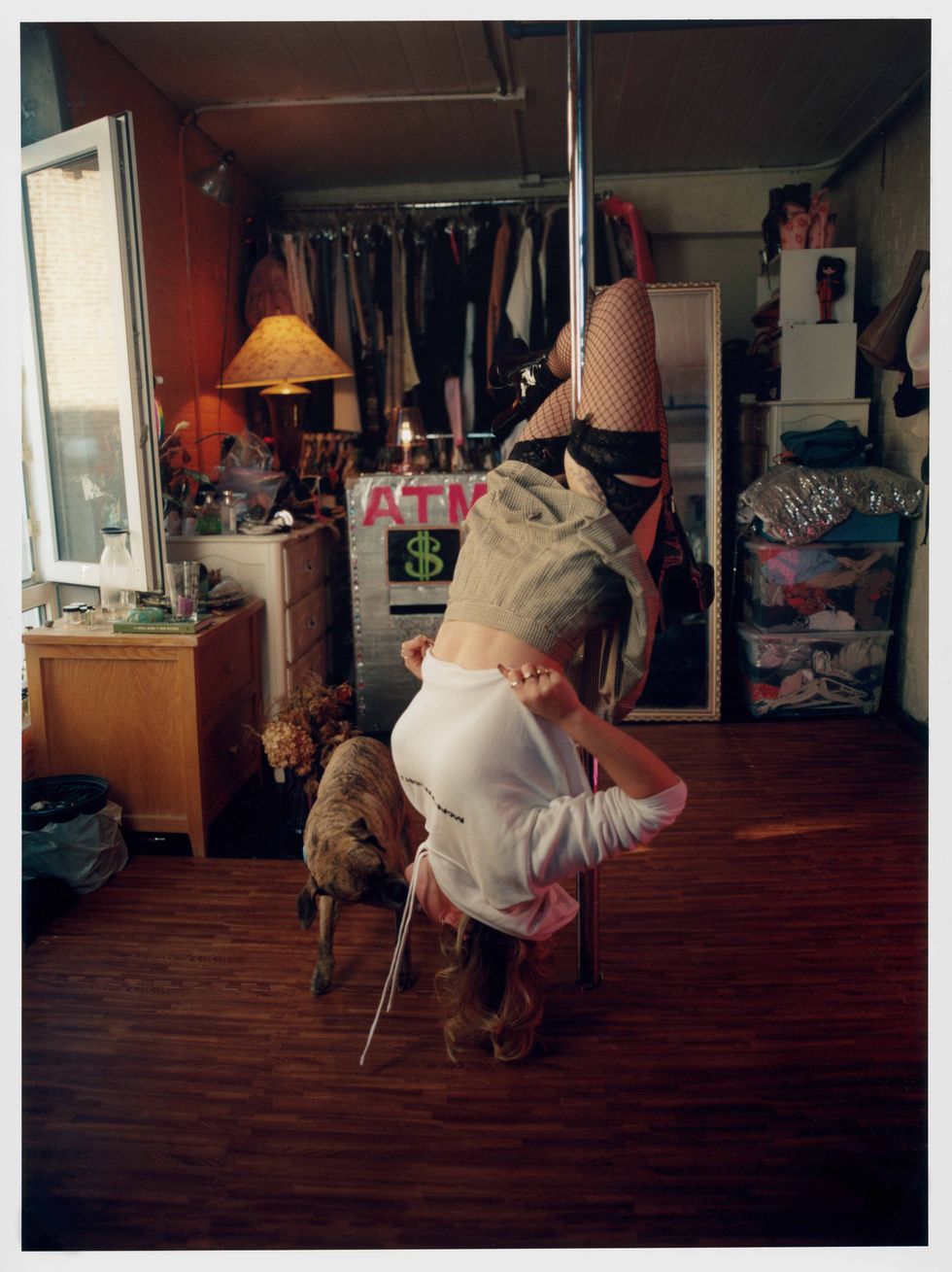 Photo by Fee-Gloria Grönemeyer
It's time to introduce the world to Nikki Sweet, an artist who contains multitudes — sex worker, singer and record label founder. "I'm a queer artist, shameless slut, proud sex worker and art is my catharsis," Sweet tells PAPER.
She created her label, V.O.W. (or Vibing Over Whoreism), for artists who face stigma in the industry. And while Sweet may be the first and only signee, she is dedicated to expanding the label to help her NYC community. Fundraising with kink sessions, lap dances, merch sales, raffles and ticket donations through her Brooklyn-based party series (the last one was held at Brooklyn's 3 Dollar Bill), Sweet is shimmying her way to her goal in the most Nikki Sweet way possible.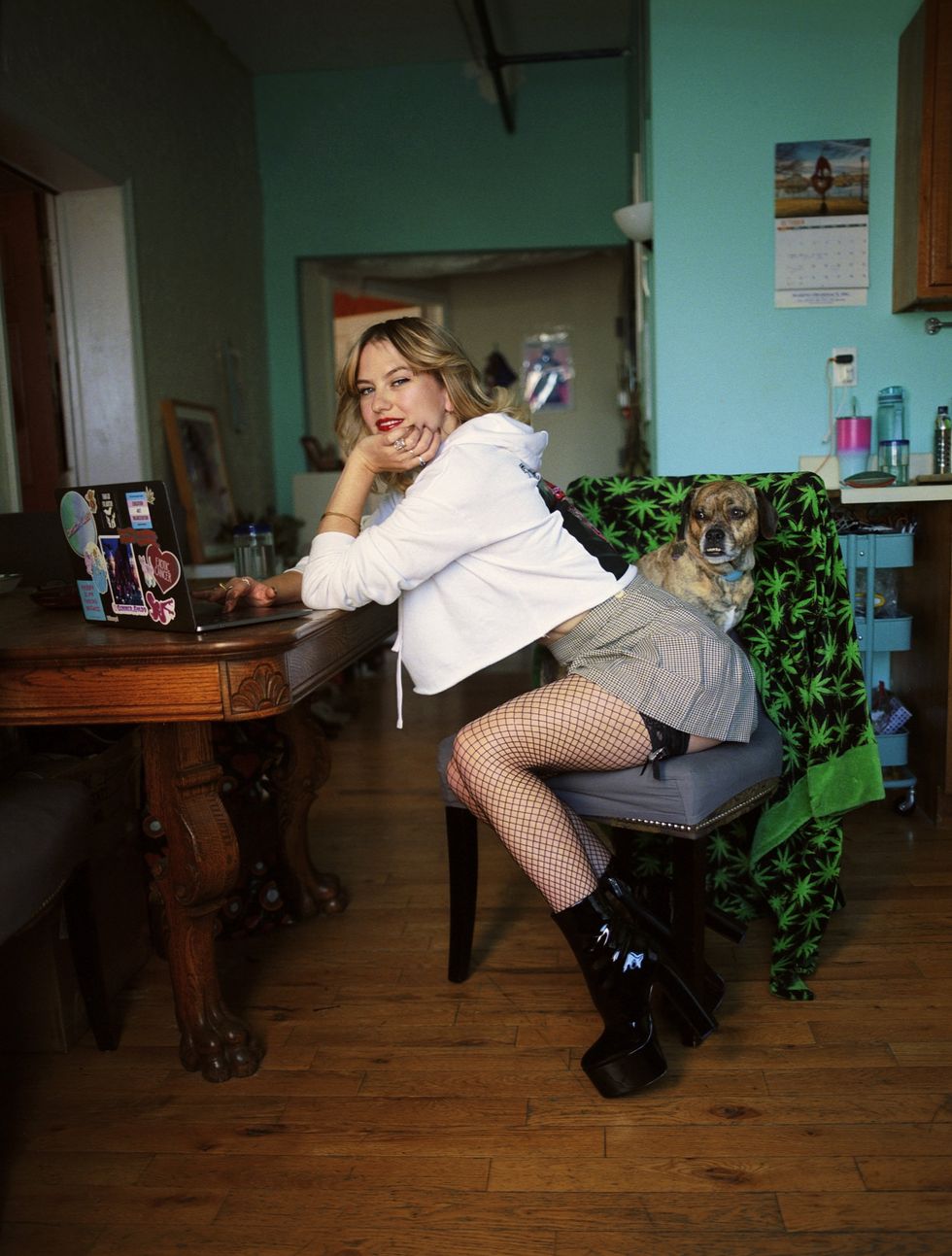 Photo by Fee-Gloria Grönemeyer
Today she releases her latest single, "Half Helmet," where Sweet takes listeners through a day in the life of a sex worker. "More representation leads to less violence [against sex workers]," Sweet explains.
​The campy hyperpop track is danceable, fun and obsessively ridiculous, just like Sweet. With lyrics about coke dick, existential depression and dressing in baby cosplay for a client, Sweet's three-minute day-in-the-life is both lovable and hilarious, poking fun at herself, her profession and anyone who dares judge her by the intentionally satirical facade she constructs.
Through the story arc of "Half Helmet," Sweet reflects on the connections she's made through work that "give [her] a sense of self and remind [her] what life is about." Sweet tells PAPER that, within a span of a day, she can be pulled "from a deep and morbid depression to feeling joyous and gleeful thanks to the help of an extravagant client and a new friend." The entire plot is punctuated by Sweet traveling via motorcycle. And she certainly takes us along for the ride.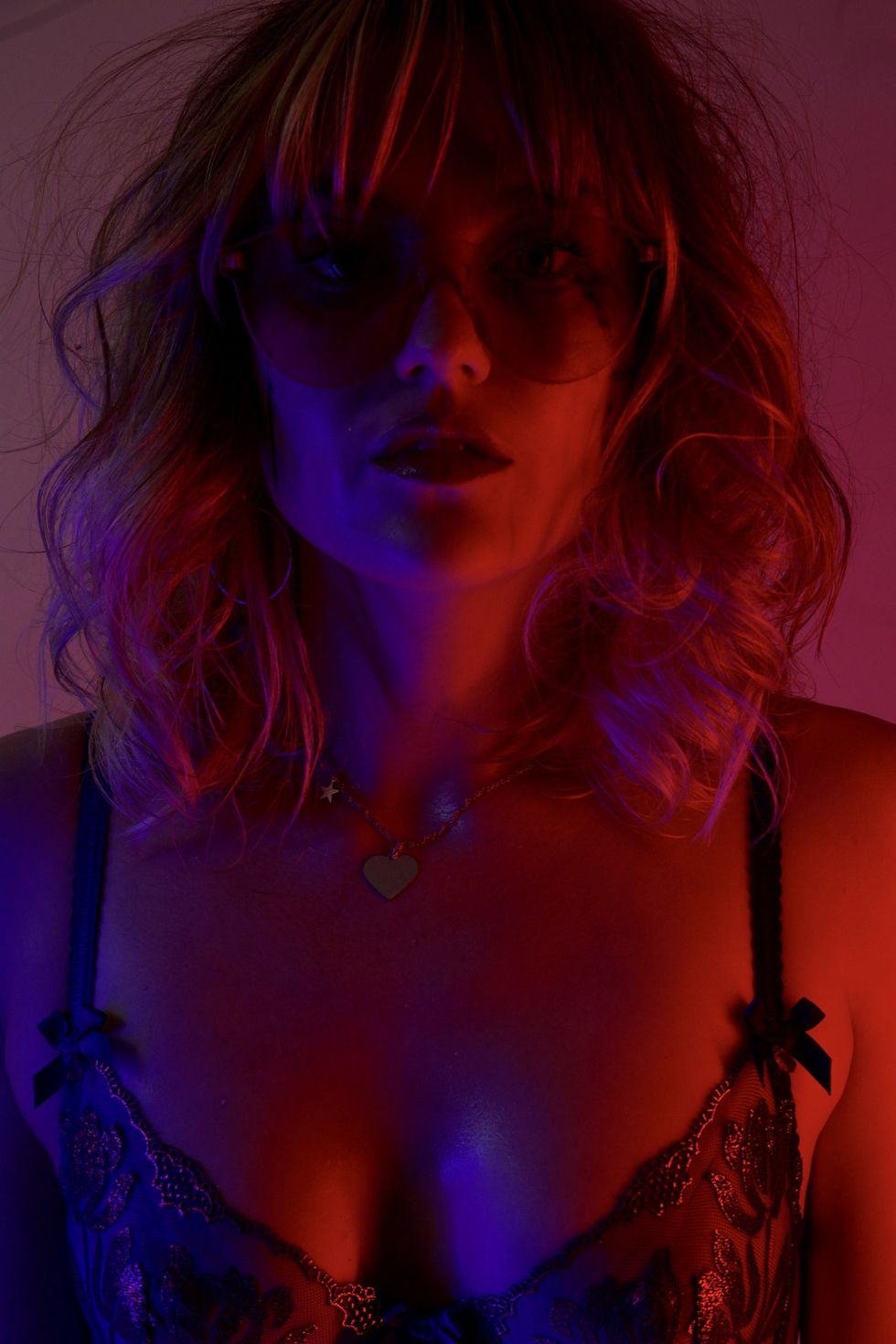 Photo by David Zayas Jr
Check out Nikki Sweet's single "Half Helmet" and be welcomed into her world of sex work tomfoolery.
Photo by Fee-Gloria Grönemeyer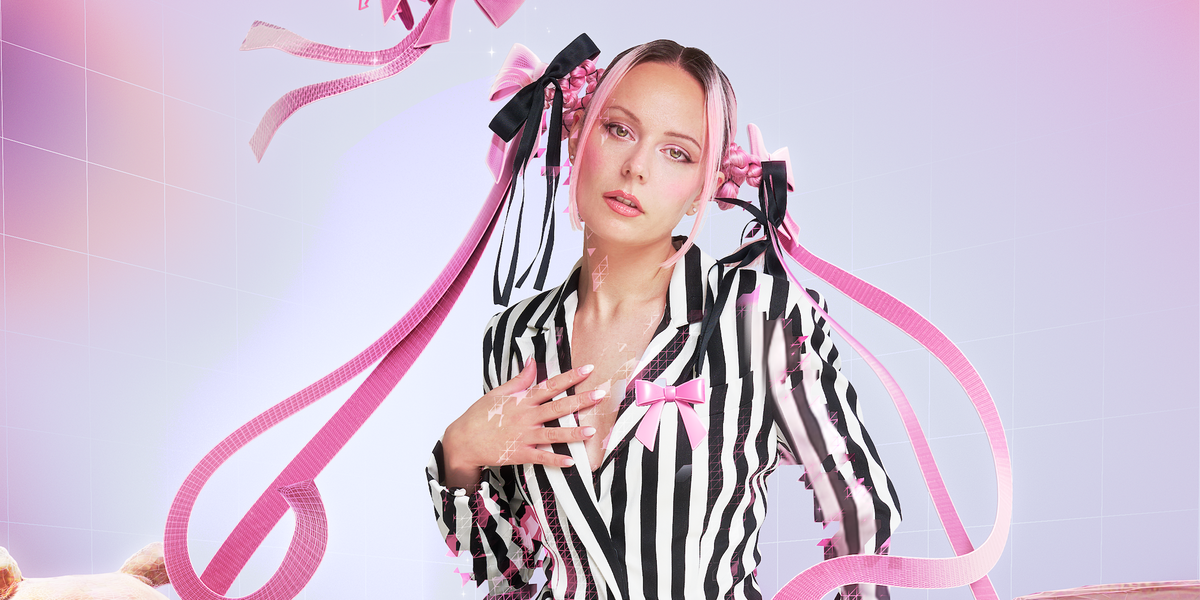 Music
Story by Harry Tafoya / Creative direction & VFX by Andy Rolfes / Photography by Nicholas Needham / Styling by Erik Ziemba / Hair by Davey Matthew / Makeup by Frostie Delite
Story by Harry Tafoya / Creative direction & VFX by Andy Rolfes / Photography by Nicholas Needham / Styling by Erik Ziemba / Hair by Davey Matthew / Makeup by Frostie Delite
07 November