For every musician, the dream is to have a hometown show go from a necessary playing ground to a victory lap. To stand in front of your community with a larger spotlight is a high many chase. For NAV, his sold-out hometown show in Toronto's iconic Scotiabank Arena was a love letter to the city that made him when the world saw it as an underdog.
For what it's worth, Canada's hip-hop exports are nothing to scoff at. Toronto used its proximity to New York to become a necessary tour stop for American artists, welcoming some of the genre's biggest icons including Run DMC, EPMD and Public Enemy. The city has since cultivated the careers of modern-day hip-hop and R&B legends such as Drake, Majid Jordan, PARTYNEXTDOOR and one of the city's most treasured figures, The Weeknd.
For a superstar such as The Weeknd, his powerhouse XO imprint has spent the past decade as an incubator for young talent. With a wide range of representation reflective of the city's diversity ranging from the Palestinian-Canadian rapper Belly to the ethereal Ethiopian Chxrry22, Indian-Canadian NAV has emerged as the label's introspective, high-flying heavy hitter. His matter-of-fact delivery masks his braggadocious tales of sexual escapades, making money and cutting out toxicity with a layer of melancholy. For NAV, it truly is lonely being at the top, but he remembers his loyal legion of fans, friends and family are there to lift him up. Taking cues from his label head, the 33-year-old rapper has learned it's okay to let the cracks show.
Looking across the crowd the night of the fateful sold-out show, all walks of life looked toward NAV as a beacon of hope, healing and representation. Young women clung onto every word of "Baby" with a snarl as they shoved their iPhones toward the stage: "Swapped out my ho, I just upgrade my bitch/ Compared to what I could do, you can't do shit." Chairs were strewn to the floor as the crowd crashed into each other like the rolling tides sitting right outside the venue. Up into the stands, phone lights illuminated NAV's lone figure as he reflected on his life on perhaps his most sobering song, "Call Me":
"All this money turned me to a savage
My life was better when I didn't have shit
Do you know how it feel to feel alone?
Bought myself a house, to feel like I ain't home
Drivin' by myself, ain't got nowhere to go
I just took two 30s, now I'm in my zone
Are you really here for me? I don't know."

For NAV, it may have been ironic to perform such a soul-bearing song in a sold-out arena, but that vulnerability is exactly why the stars aligned for this to happen. Joined onstage at various points by Meek Mill, Travis Scott and New York newcomer Lola Brooke, NAV's large rolodex of collaborators and friends speaks to the same charm that led up to this night, or even further back to when he was signed to XO. He embraced being the underdog and is unafraid to shine a light on why the ride to the top can be bumpy.
As I returned to my hotel room from the show, my Uber driver spotted the NAV fans flooding the streets and gave a stone-faced nod. "Toronto is very proud of him. India is too."
Below, check out exclusive photos from NAV's sold out Toronto show.
Photos courtesy of Jade Gomez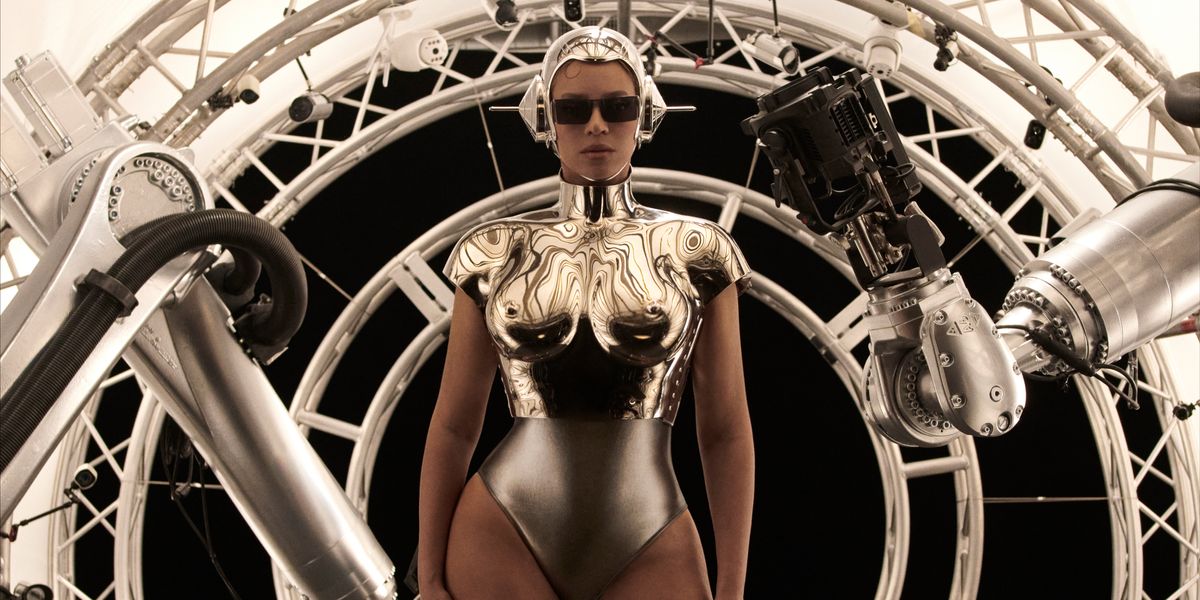 Music
Story by George M. Johnson / Photography by Mason Poole / Styling by Shiona Turini / Hair by Nakia Rachon / Make-up by Rokael Lizama / Creative direction by Andrew Makadsi
Story by George M. Johnson / Photography by Mason Poole / Styling by Shiona Turini / Hair by Nakia Rachon / Make-up by Rokael Lizama / Creative direction by Andrew Makadsi
01 December