Nightlife legend Ladyfag is always having a ball, and inviting all of us to hold court. This year, just in time for Pride Month, she announces LadyLand, her first-ever queer music festival.
LadyLand's festivities are set to take place from 5 pm to 4 am (it wouldn't be a true Ladyfag party if it didn't run into the wee hours) on June 22 in NYC's Brooklyn Mirage venue, described in a press release as a "lush courtyard paradise." So, literally holding court!
Happening in concert with the music is Ladyfag's famed Pop Souk marketplace experience, well-known for opening booths to underground and independent artisans across disciplines to sell and talk with customers, press, and art-loves alike about their one-of-a-kind works. It will take place in King's Hall.
Related | Kim Petras: Most Likely to Dominate the Pop Charts
Performing at the music festival, a list that is apparently still developing, according to the event's press release, are several marquee names: hip-hop icon Eve, electronic music collective SSION, future-pop upstart Kim Petras, electronic composer and producer SOPHIE, performance-art legend Kembra Pfahler, and more.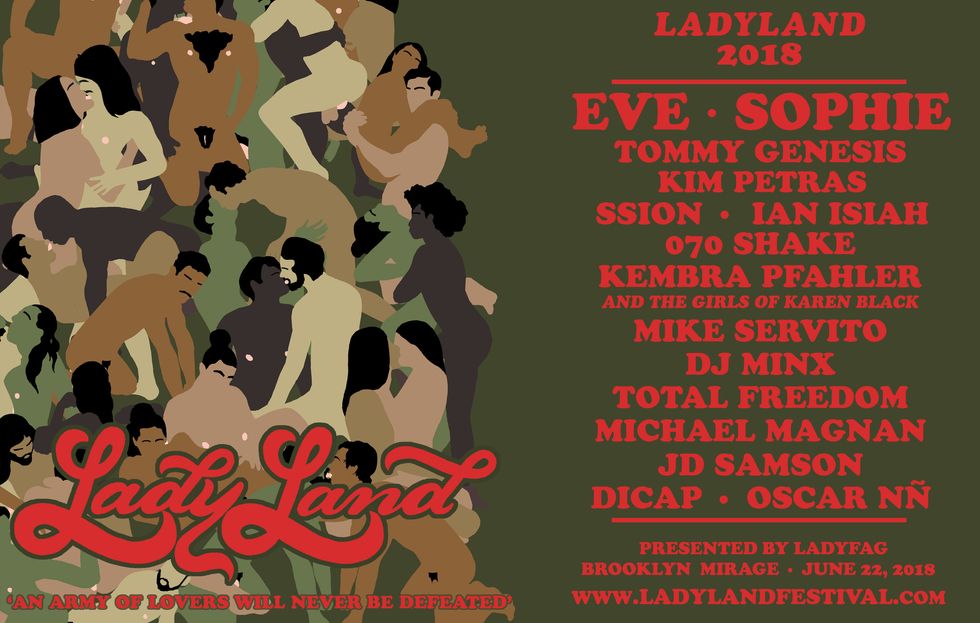 LadyLand's official flyer
Follow the LadyLand event as it develops on Instagram, Twitter, and Facebook.

Photo via YouTube