The New York City Governors Ball music festival is returning for June 2020, and the complete lineup (announced today) is equal parts niche, queer, mainstream and classic. We can't wait.
This year's roster is unmatched by competing fests. There is truly a headlining act for everyone, from Tame Impala and Vampire Weekend to Missy Elliott and Stevie Nicks. Superstar producer Jack Antonoff's presence will surely be felt as well, considering that collaborator Carly Rae Jepsen is performing in addition to his Bleachers project making a huge comeback.
Several up-and-coming acts are also making an impact on the Gov Ball stage, with the likes of 2019 breakout pop act Johnny Utah and Charli XCX's band, Nasty Cherry performing. It's one of the festival's most curated lineups to date, and rightfully so — 2020 marks the 10th anniversary of the festival.
Gov Ball 2020 returns to Randalls Island Park June 5-7. Tickets officially go on sale tomorrow, January 17, at 12:00PM EST via GovBall.com.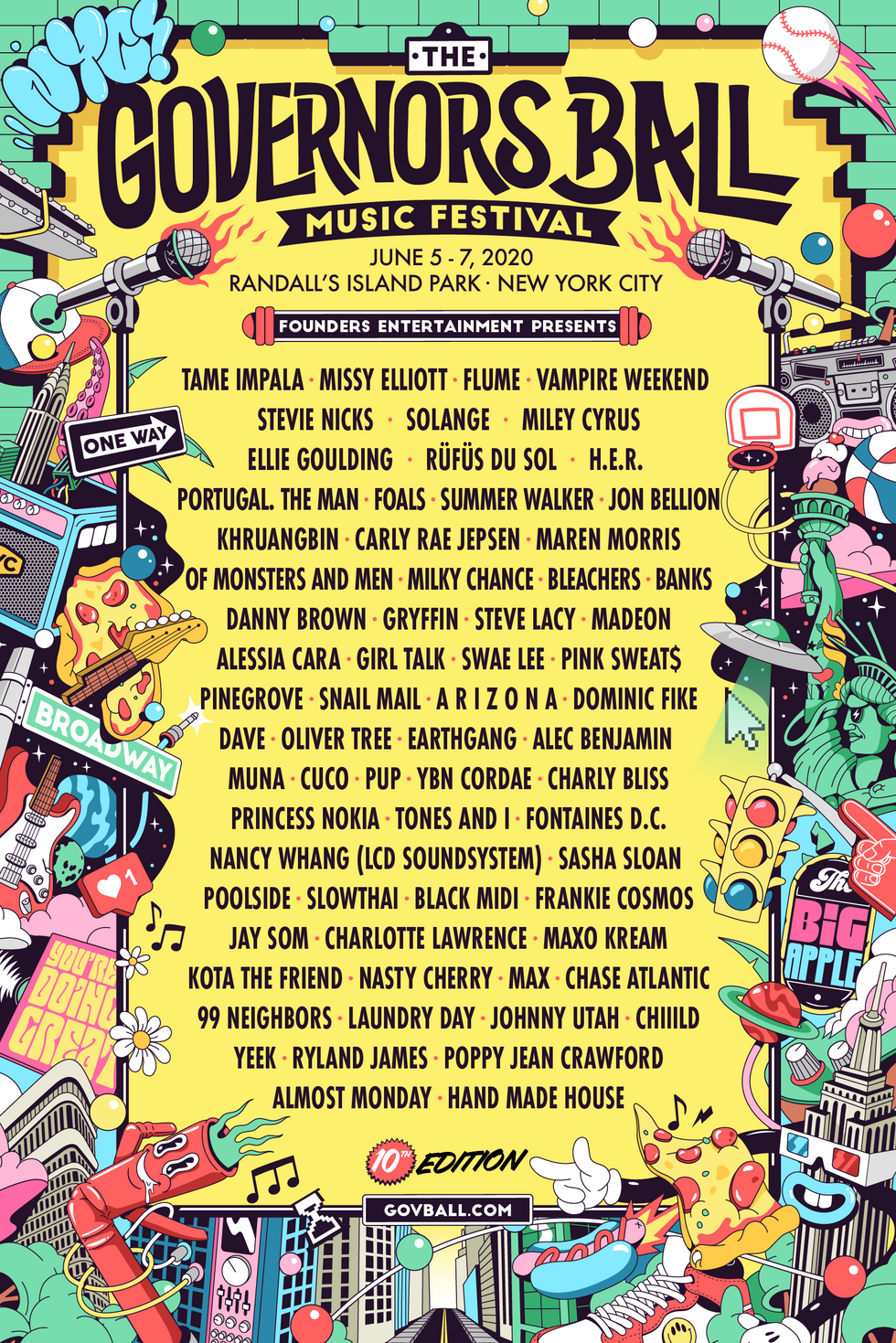 Photography: Julian Buchan for PAPER