New Context
Under Stuart Vevers' reign, Coach 1941 has become synonymous with a slightly sinister, ever-youthful fusion of the American Southwest with varsity prep and pastoral clothes. For his spring 2019 collection, the designer dropped that vision into a post-apocalyptic desert landscape, sending prairie dresses, patchwork denim jumpers, bishop sleeve blouses, and bomber jackets through a set covered in glittering sand.
Bronty The Dino
At the center of the Stefan Beckman-designed set stood a "dinosaur" named Bronty. Made of antiques sourced from around The U.S. including plane turbines, swing set seats, and wooden carriage wheels, the structure stood 20 feet tall and 100 feet wide. Bronty, who took over 200 hours to make, was surrounded by tattered relics of decades past from a retro fridge and a rusting vintage car to an old merry-go-round.
Tooned In
Vevers put a playful, eye-catching spin on his collection by sprinkling iconic Disney characters throughout. Dumbo the Elephant and Peter Pan crocodile Tick Tock were translated to intarsia knit sweaters, while Bambi and the Aristocats became prints for oversized hoodies.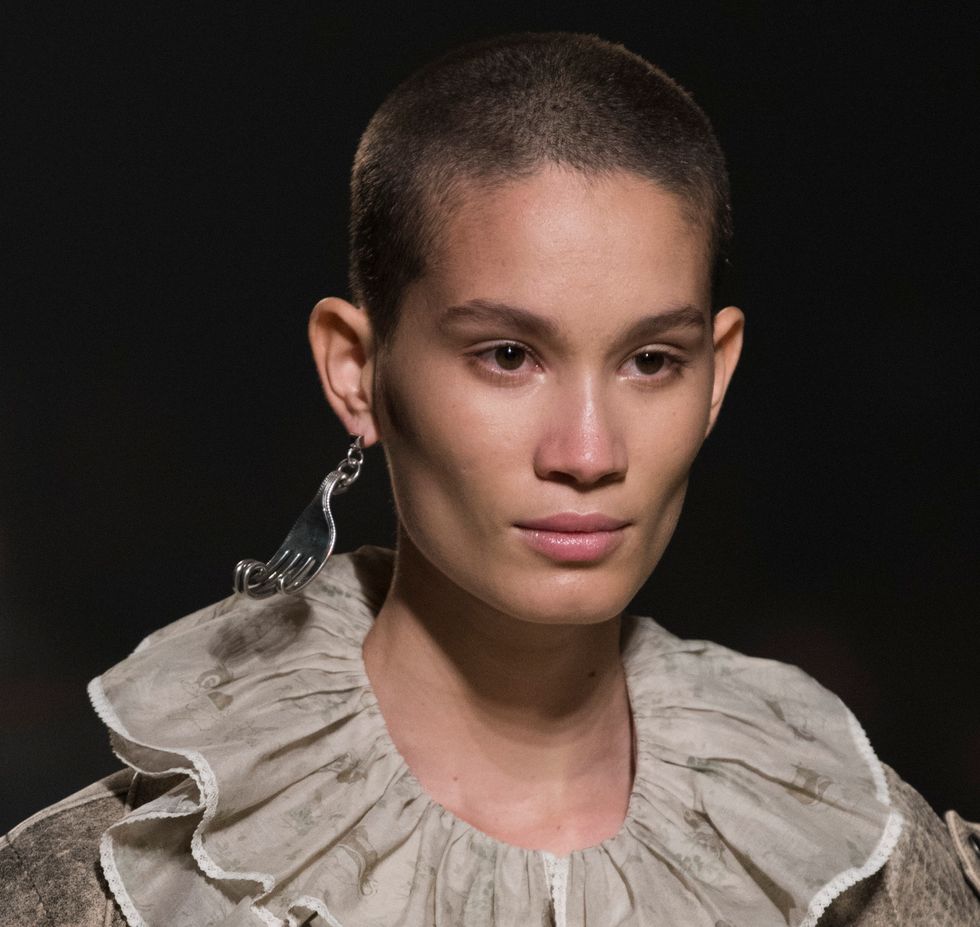 Image via Imaxtree
A Good Forking
The collection's overarching reference of discarded and found objects manifests in the accessories with earrings that resemble forks cut at the neck. Curled prongs add a surreal twist to the curious baubles.
Lead Image via BFA / Photography: Sonny Vandevelde