While the Grammys saw no shortage of excess when it came to menswear — cowboy hats, harnesses, crystal jumpsuits and veiled du-rags all made a loud impression — BTS made a different kind of statement in some of the more pared down looks of the evening.
The group dazzled in coordinating, minimalist separates by one of the biggest breakout brands of the past year: Bottega Veneta. It was a rare red carpet moment for the Italian label, who's known more for their leather goods and killer accessories than their evening-wear.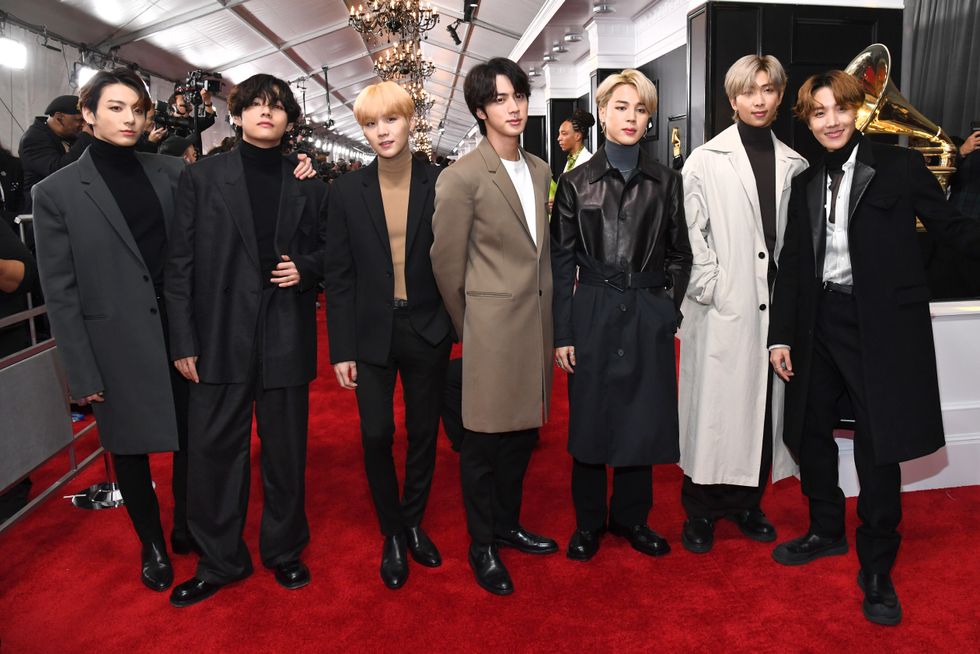 The brand is currently under the creative direction of Daniel Lee, who virtually made BV an It-brand overnight thanks to his introduction of best sellers like the pouch bags and square-toed heels. His vision for the company's menswear translated effortlessly on BTS last night, who arrived in everything from trench coats to turtlenecks in neutral hues like camel, black, ivory and gray.
There were no button-downs or neck-ties on the group in sight. It was another case of menswear's rapid evolution in occasion dressing, where the typical norm of black tie rules are being challenged outright.