The last most people heard of Willa Ford was 2001. Back then, she was a pop star in the making, arriving alongside contemporaries like Britney Spears, Christina Aguilera, Jessica Simpson, and Mandy Moore.
But where those artists were fit into a fabricated bubblegum pop mold that yielded multiplatinum albums, chart-topping singles, merch, and sold-out world tours, Ford was positioned as the antithesis of that formula. She, a rare pop singer from Florida who wrote many of her own songs, was marketed as something of an edgy "real girl," unashamed of her sexuality, embracing a bad-girl image.
By 19, her debut (and only) album, 2001's Willa Was Here, a fusion of-the-moment hip-hop trends and formulaic radio pop, produced a Top 10 single in "I Wanna Be Bad," which featured a verse by rapper Royce Da 5'9". During this time, Ford booked guest-hosting gigs on MTV's TRL and as a Pantene Pro-V spokesperson. Later singles such "Did Ya Understand That," and 2003's "A Toast to Men," a lead single for her shelved sophomore album, which failed to replicate her breakout song's success, promoted a sort of girl-power feminism largely informed by romantic and sexual agency. (From those songs come lyrics like "I don't want you, I need you" and "Fuck the men, let's drink to us.") Perhaps unlike her predecessors, Ford treated men as unwitting playthings, flipping the script for what young women in the pop mainstream could say and how they were expected to behave.

Though Ford's debut album arrived in July 2001, a series of very public tragedies pulled focus from Ford (and many artists). The music industry mourned the untimely deaths of superstars Aaliyah and TLC's Lisa "Left Eye" Lopes, who died weeks apart in August 2001. The nation also grieved the 3,000-plus casualties lost in the 9/11 terrorist attacks.
In the years after, Ford recalibrated her career as an actress, starring in a range of indie and mainstream films, from a 2009 bit role in Friday the 13th to playing the late Anna Nicole Smith in a straight-to-DVD biopic. She also appeared on season three of Dancing with the Stars.
Ford then hung her hat on entertainment to focus on her personal life, and a lifelong love of interior design. The 2016 birth of her son in her second marriage to former NFL linebacker Ryan Nece also helped ground Ford in her new pursuit. But years earlier, in 2013, Ford created her own Los Angeles-based design firm, called WFord Interiors, which specializes in three tiers of service: interior and exteriors, e-design, and full-scale renovations. Her business savvy made her a suitable partner for Scott Disick, of Kardashian TV fame, and the two partnered for a new E! Series, Flip It Like Disick. You can imagine that Disick's sarcastic personality and Ford's type-A, go-getter energy make for a comedic match. The show also marks Ford's return to entertainment.

PAPER caught up with Ford ahead of the show's premiere to discuss her "third act" in entertainment with Flip It Like Disick, lessons learned along the way, and being in control.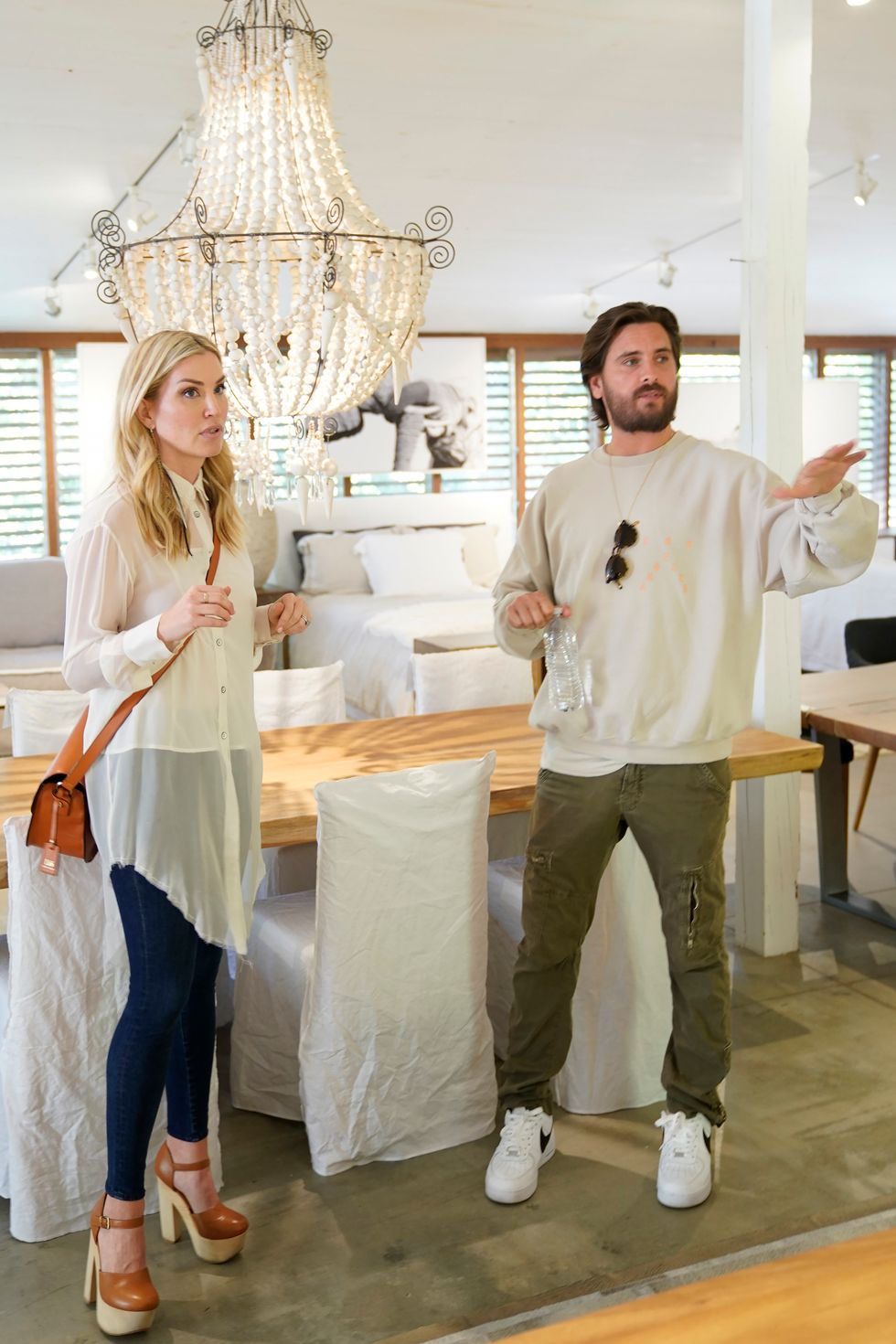 Photo courtesy of Evans Vestal Ward
What led you to design from music and acting?
I parlayed my music career into acting first, that's probably somewhere in the mid-2000s range. I started the company in 2012 by myself, but I really established it in 2013. I remember I was working on a client's home at the same time that I got an offer to shoot a film [Submerged] for three weeks, so I took it. While I was trying to do that install and shoot a film, I quickly recognized that it seemed unprofessional on both levels to try to do both, right? In that moment I really started considering just shutting down acting altogether. Then, I got pregnant with my son and I was like: "You know what? I really want to step away from entertainment." At that point, I made the decision to just go full-fledged into my interior design firm because I was feeling so good about how it was building and wanting to keep momentum going.
I have to confess that I bought your album the day it came out. It came out the same day as Aaliyah's final album before she died.
Wow, that's crazy. You know, our albums did come out that day and we did TRL together that same day, as well. I was a huge, huge fan, so I completely was geeking out. I was so obsessed with Aaliyah in high school and I just remember, I was in the green room and met her. I was thinking to myself: This is insanity. I'm here on the same day releasing my album as Aaliyah... this is insane. It was mind-blowing, and what a gift to meet her because obviously what happened after was so sad.
After Aaliyah and Left Eye died, then there was 9/11. Was your music career derailed in light of these events?
I don't feel like it derailed me. I do feel like there was just so much of a shift in society and in the world, in general. Who was it not weird for? Who was it not strange for? I had been living in New York at the time when it all happened. The whole thing was just really devastating and even after there were so many amazing shows put together by so many artists... we were all coming together... doing what we could for the families who were suffering. It affected everybody differently. I'm going to stay away from: Did it affect my career? No, the path that happened for me is exactly how it was supposed to happen. I'm a firm believer that everything happens for a reason, and everything I learned has been so helpful now for doing interior design on TV. It's not something that I necessarily anticipated, but it definitely gave me such a leg up to already have all that background. The other day I was doing teleprompter work.
"It took a lot of courage for me to say, This industry is no longer serving me right now, but this, my design work, is making me happy. It's OK if I go and do this in front of the world."
After acting for a while, you left the entertainment industry. Was there anything about your experience that made you realize it was time to focus on something else?
It took a lot of courage for me to say, "This industry is no longer serving me right now, but my design work is making me happy. It's OK if I go and do this in front of the world." Just knowing that you're worthy without having leaders in the industry tell you that you're good enough is a really big step. I was able, after really being loved by my husband the right way, and by friends and family, and as a person of faith, I found myself in a place where I knew I needed to step away because that is what was healthy and happy for me. So, here I am.
When starting your firm, did you view design as another extension or your creativity, or as something totally separate?
For me, it felt like I was truly creating again. The one thing that I missed is that in music I was writing my own songs, so I was creating something tangible, right? When I went to film, for me, it didn't feel as tangible, because I wasn't writing my own scripts. I was bringing characters to life, but I wasn't part of every process start to finish. With interior design I like to tell people it's very similar to writing a piece of music. As you add a baseline, lyrics, and then, the melody, it's the same idea. It's a rug, it's a couch, it's a chair. The way that design ideas coincide with a creative stream of thought was getting stimulated for me in the same exact way as music once did.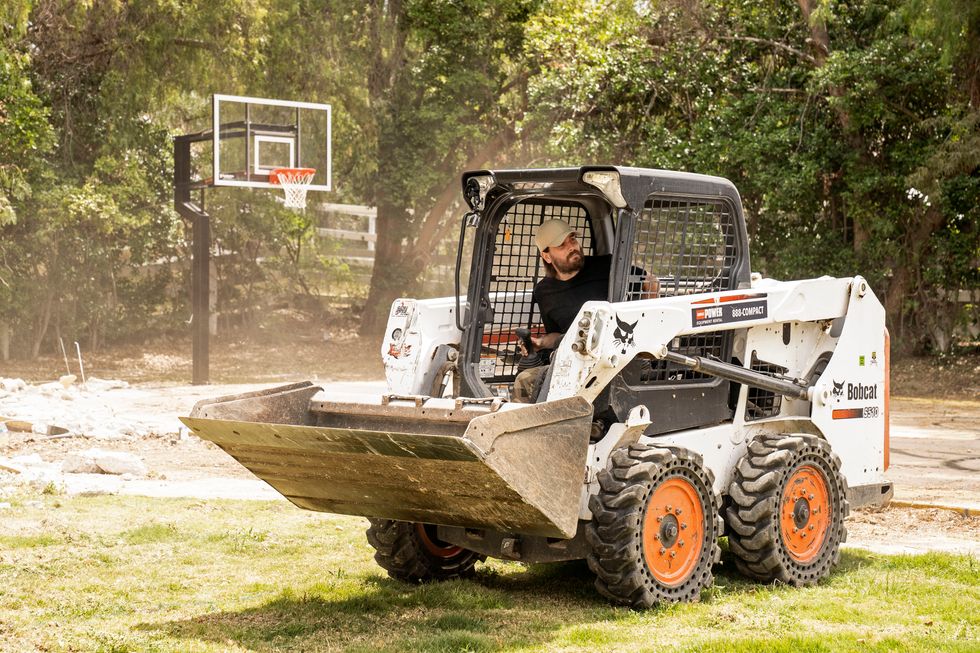 Photo courtesy of Isabella Vosmikova
As a pop star, you tackled misogyny and sexism in the industry in a way none of your peers were fully addressing. Now as a businesswoman, what are some ways this still shows up?
It's funny because there is often this idea that as a woman, you can't have it all. Do you know who once said that to me, that I couldn't have it all? It was a woman. It was a mom who had given up her career. It really bothered me. My thing has always been to prove people wrong from the very beginning. You think I can't do it? Watch me. There are brilliant women out there... mentors. The CEO of Soulcycle, she has kids, she does it. How does she do it? I don't know, but she does it.
Now that I'm a mom, people tell me, "Well, you should be with your son all day, every day because it's the most important." And in reality, I'm with my son as much as possible, but also I'm showing him that I can still dream big and balance a life with him. If your choice is to stay at home and raise your kids, that's a beautiful choice. Being a mother is probably the hardest job in the world, but I don't think moms should be shamed for staying at home or going to work. I feel like we should embrace each other on whatever path that is and not shut each other down, especially among other women.
"My thing has always been to prove people wrong from the very beginning. You think I can't do it? Watch me."
When you were finally established, what was it like to design your first home?
I had just finished filming Submerged, and I did an entire house within two months by myself. Finishing the house was so much more fulfilling than the film. I'm forever grateful for every single one of those moments and experiences, though. I just kept checking boxes of things that a child had once dreamed.
What's your design process like?
I'll give you an example. I have an older married couple. They're Chinese, but grew up in Japan... phenomenal family. They have tons of grandkids. They bought a house. We did a two-year build with Hartman Baldwin who is a huge builder out here. We pulled everything down to the studs. We knew that we wanted this home to be Zen-modern. That's the function, so now I need to know how they function. Well, 1) they're the only two that live in here, but they have grandkids, 2) they're getting older, 3) the wife had very specific wants and needs within everything from what kind of toilet to use to how they function... they need separate bathrooms. He needs a lap pool because he used to be a swimmer and that's good for his back, so all these different things for the function.
Then we looked at what was their dream home, and what did that look like? They showed me inspiration pictures, but also, they showed me their artwork and their pots. Because they come from an Asian culture, they had things that great grandmothers drew 100-plus years ago and pots that were antiques that you couldn't even get your hands on. I knew that was a part of their story. When designing the house, I needed to make sure that their family was represented throughout the entire house. That kind of gives you a three-point hit and then there are so many details that are developed from there, but that's how I would start.
Were there early seeds planted that made you realize you'd end up in interior design someday?
Growing up, our house was always a hodgepodge and it drove me absolutely insane. I probably have something I was not diagnosed with, but it would drive me crazy and I would have to move things around to be a specific way. From a pretty young age, I would constantly re-do my room, move things around the living room. My mom was fine with it because she had zero design cares. I have this random memory of my mom putting red plastic Solo cups in the dishwasher then putting them back in the cabinet. I'd open the cabinet and see 20 different kinds of cups and it literally made my skin crawl. She still does that, by the way. [Laughs] But I guess my mom was green before it was cool.
How did you know you were ready to be in the public eye again?
It's freeing to be able to become who you're supposed to become without people telling you what you're supposed to be. Sometimes it requires stepping completely out of the limelight to be able to do that, so when you step back in, you can explain to people... in my case, what your story is and why that path is actually so organic. If you just tell somebody you were a pop star and now you're an interior designer, that's it. Pop music allowed me to travel the world and become worldly. So did film. I took in every bit of design I saw, and I learned about other cultures. I feel confident in being able to design for any client as a result. And now I get to share that in a new way. The show is fun to film and it's funny to watch. You see Scott and I build trust together and have fun doing it. I also know who I am and have a strong sense of self. That goes a long way, too.
Watch Flip It Like Disick on E!, Sundays at 9 AM ET/PT.Revisit Willa Ford's 2001 debut album, Willa Was Here, below.
Photo courtesy of Lisa Franchot
Sign Up for the Morning PAPER