Timothée and Frank. Hanging out together with Virgil in Paris, at Louis Vuitton's Menswear Fall/Winter 2019-2020 show. Oui oui.
This perfect front row seating arrangement occurred last night, and made for a perfect photo op. Even better, we might be looking at an emerging friendship. Timothée met Ocean for the first time over the phone in February, when interviewing him for V Man. They talked about movies, their favorite Manhattan haunts, and Raf Simons. Both confessed to being fans of each other — perhaps they continued the conversation and compliments while watching a suited up Sheck Wes strut down the runway.
Chalamet and Ocean reportedly headed backstage with their fellow VIP guests (Naomi Campbell, Kid Cudi, Offset, Gunna) to congratulate the Louis Vuitton Men's artistic director in person after the show. Chalamet even posted a fun picture of Abloh celebrating on his Instagram Stories.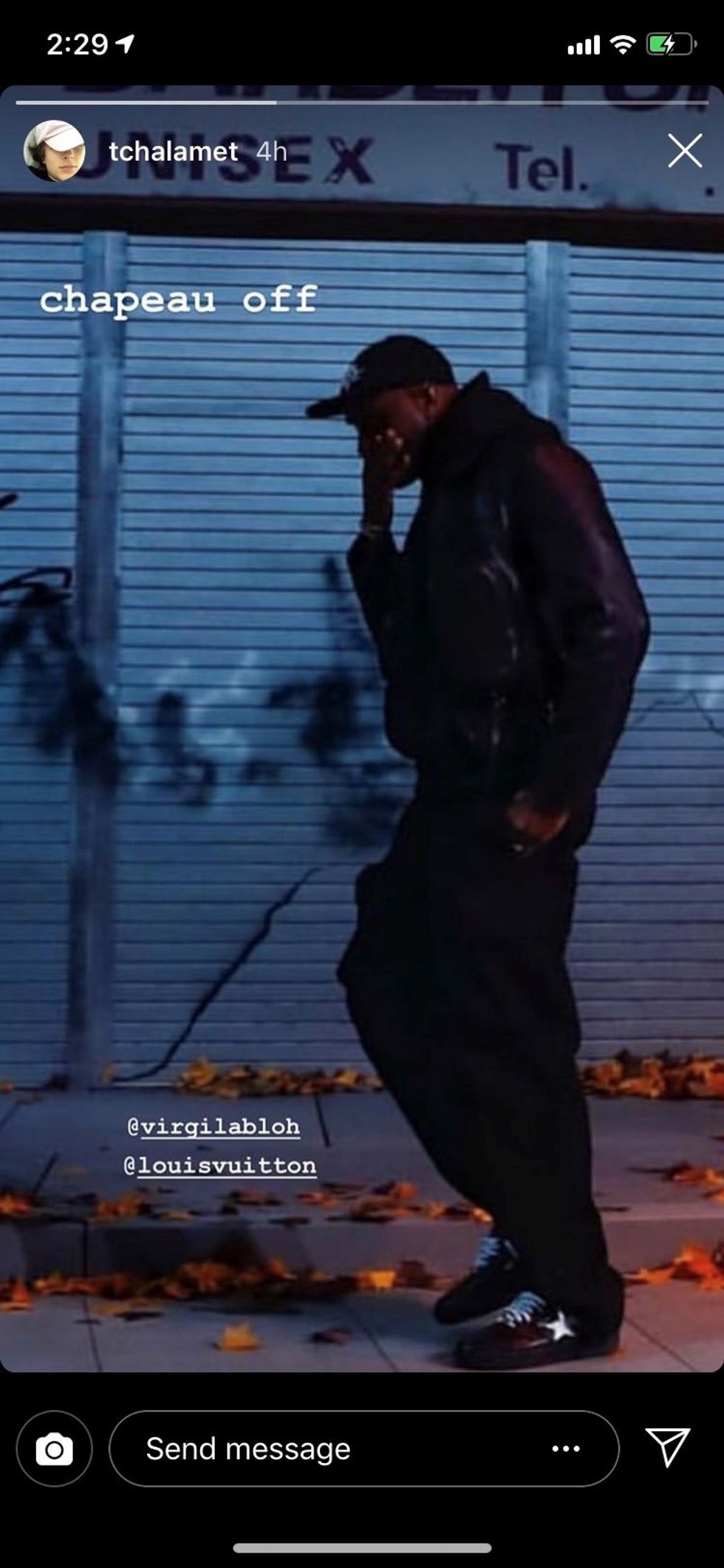 Cinema's sweetest young heartthrob is definitely having a Louis Vuitton moment this month: his bedazzled Virgil Abloh harness (okay, "custom-made hand-embroidered mid-layer garment") stole attention away from every gown at the Golden Globes.