Foot fetishists rejoice. A new website will now send you multiple pictures of feet on demand. Thisfootdoesnotexist.com uses AI to generate its range of fake feet pictures, each slight different from the other.

All you need to do is text the number on the site (646-760-8955) and it will continue sending you pictures as long as you keep texting back. "We trained a computer to create fake foot pics," the site says. "Text our robot it'll send you feet."
The images are generated using a computer program called generative adversarial network (GAN), which is designed to learn to create images based on the input it receives. In this case, human feet.
GANs, according to the site, are often used for both image-making and image-recognition — things like "computer vision for self-driving cars and automatically creating imitations of paintings or photographs or for style transfer."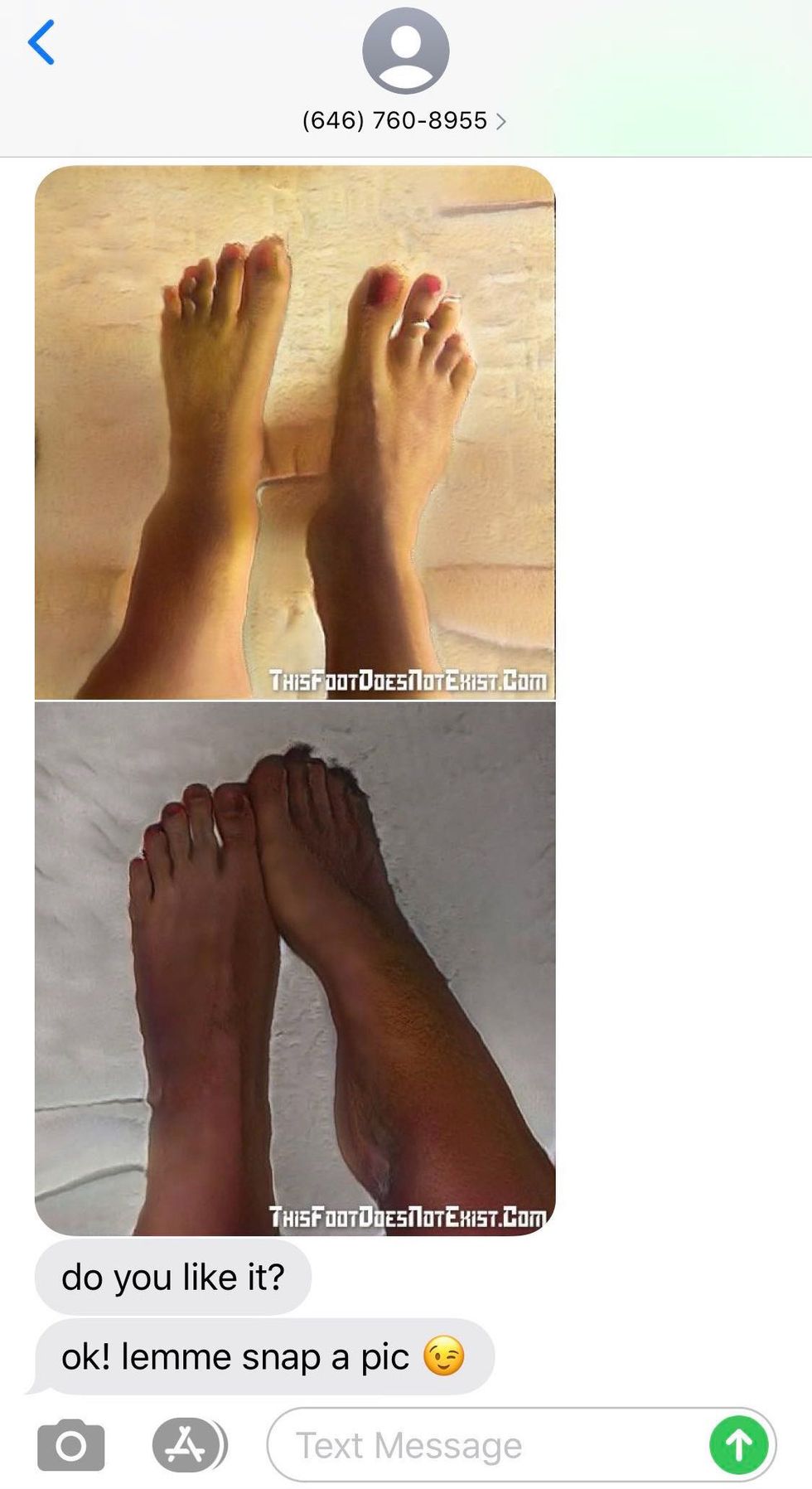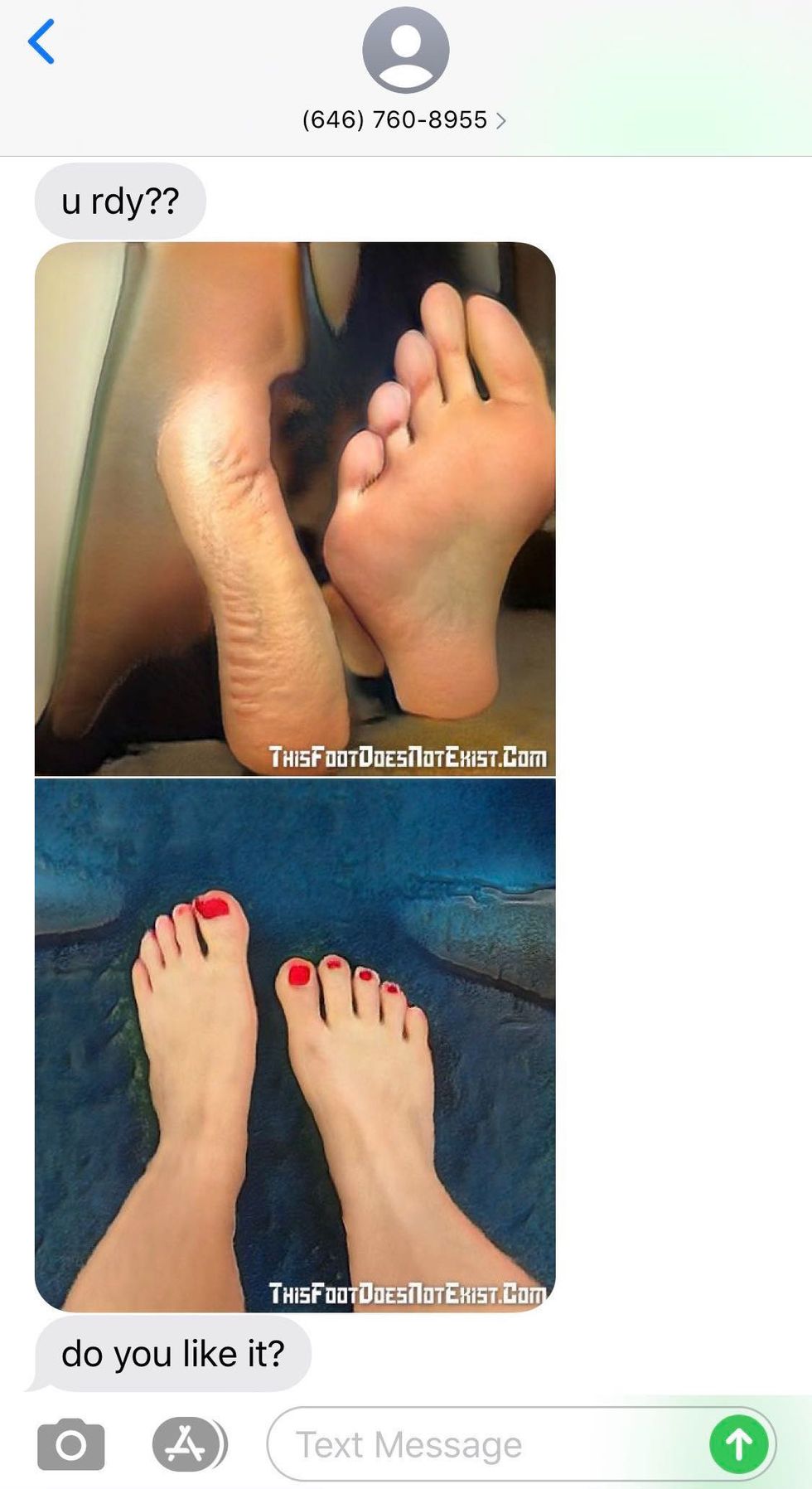 "Feet are, by general scientific consensus, the most common non-sexual-body-part fetish — feet pics' presence on social platforms is essentially untraceable and origin-less," the site explains. "Produced as a niche fetishistic commodity, feet pics have all the perceived transgressive elements of more traditionally recognized pornography, but without relying on specific pornographic or explicit content such nudity, genitalia, or even extensive skin exposure. And therein lies their potential."
The purpose of the whole service is to simply make money. "The foot pic... becomes a commodity which the consumer is willing to pay for on its basis as an intimate, revealing, and/or pornographic (and perhaps power-granting, when provided on request) asset, while the producer may see it as a meme, a dupe, a way to trick the horny-credible out of their ill-spent cash," it continues.
Thisfootdoesnotexist is a product of MSCHF, a community of seasoned pranksters, whose other works include a Google Chrome extension that lets you watch Netflix at work by making it look like you're on a conference call.

To know more about the project or to get your own foot pics, click here, and check out some samples, below.
Sign Up for the Morning PAPER