Venus Cuffs (@venuscuffs) has the sort of credentials that you'd typically expect to belong to someone twice her age. With a resume that includes a degree in finance and business management and features everything from film consulting to a stint in corporate event planning to owning a BDSM dungeon, Venus' laundry list of business experience is, undoubtedly, impressive. But, it's also something that wouldn't come as a surprise to anyone who knows her.
A vocal proponent of safe spaces and consent, Venus is also a staunch advocate for marginalized identities of all stripes, whether they be women, people of color, sex workers, fat femmes, members of the LGBTQIA+ community, disabled folks, or an intersection of all of the above. However, as someone who's also witnessed the way many of these people tend to be treated even in self-proclaimed "inclusive safe spaces" — from Black partygoers who still get called the n-word to the trans women who want to attend swinger parties, but "get kicked out nine times out of ten" — she knew things had to change.
That said, her rise to becoming one of NYC's most promising promoters didn't come easy. Growing up in between Brooklyn and Los Angeles, Venus lost her father at a young age and ended up homeless as a teen. Subsequently, she turned toward dommeing "out of necessity" at 17, starting in an LA dungeon before moving to NYC to work in well-known dungeons for pay, all while also enlisting clients to take care of tasks like cleaning, cooking, and paying rent for her.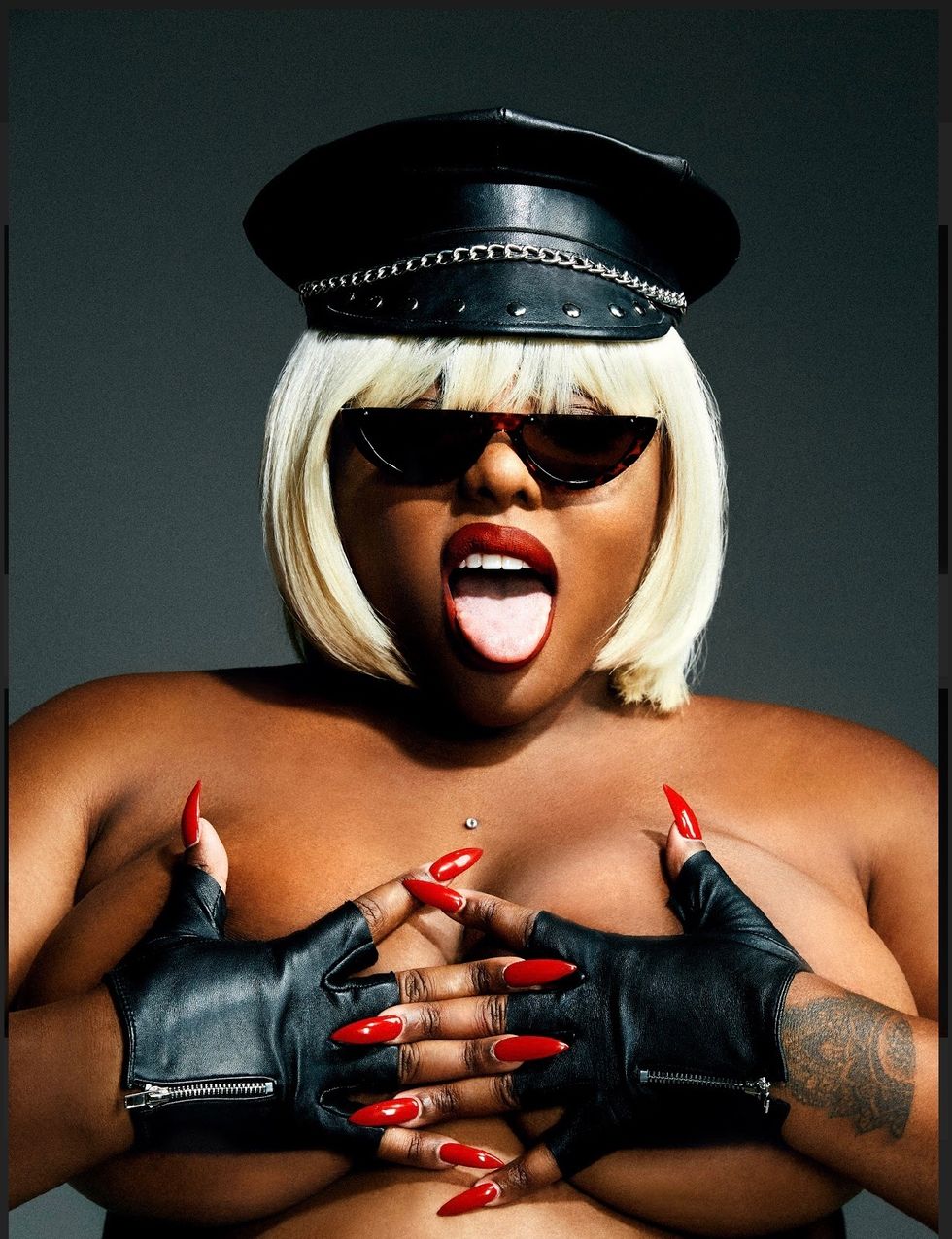 "It was survival money, basically, because I wasn't born with a silver spoon in my mouth," Venus says. "But, also, being a pro-domme got me through college, and I was able to leave without debt. I'm able to travel when I want. I work on own schedule."
Eventually, she started running her own dungeon, which hosted private client sessions, acted as a space for other pro-dommes, and became a venue for various events. And once she began promoting her own things, such as a fat femme empowerment events and fetish parties, she soon realized that in addition to running a tight ship, she also had a knack for organizing and producing.
"They don't really take Black promoters seriously, because they just think we're all 'ghetto,' or we'll bring a bad crowd, or we aren't responsible or professional."
"At some point, I realized that if I can throw a successful ass fetish party while worrying about cops, people hurting each other, and violating consent, then why can't I throw a dance party or put together a panel too?" she says, before explaining that the conversation started after people expressed that they loved coming to her space, "because they felt safer."
In the years since, Venus has expanded her portfolio to also include shadow-sponsoring and investing in other parties that champion marginalized people.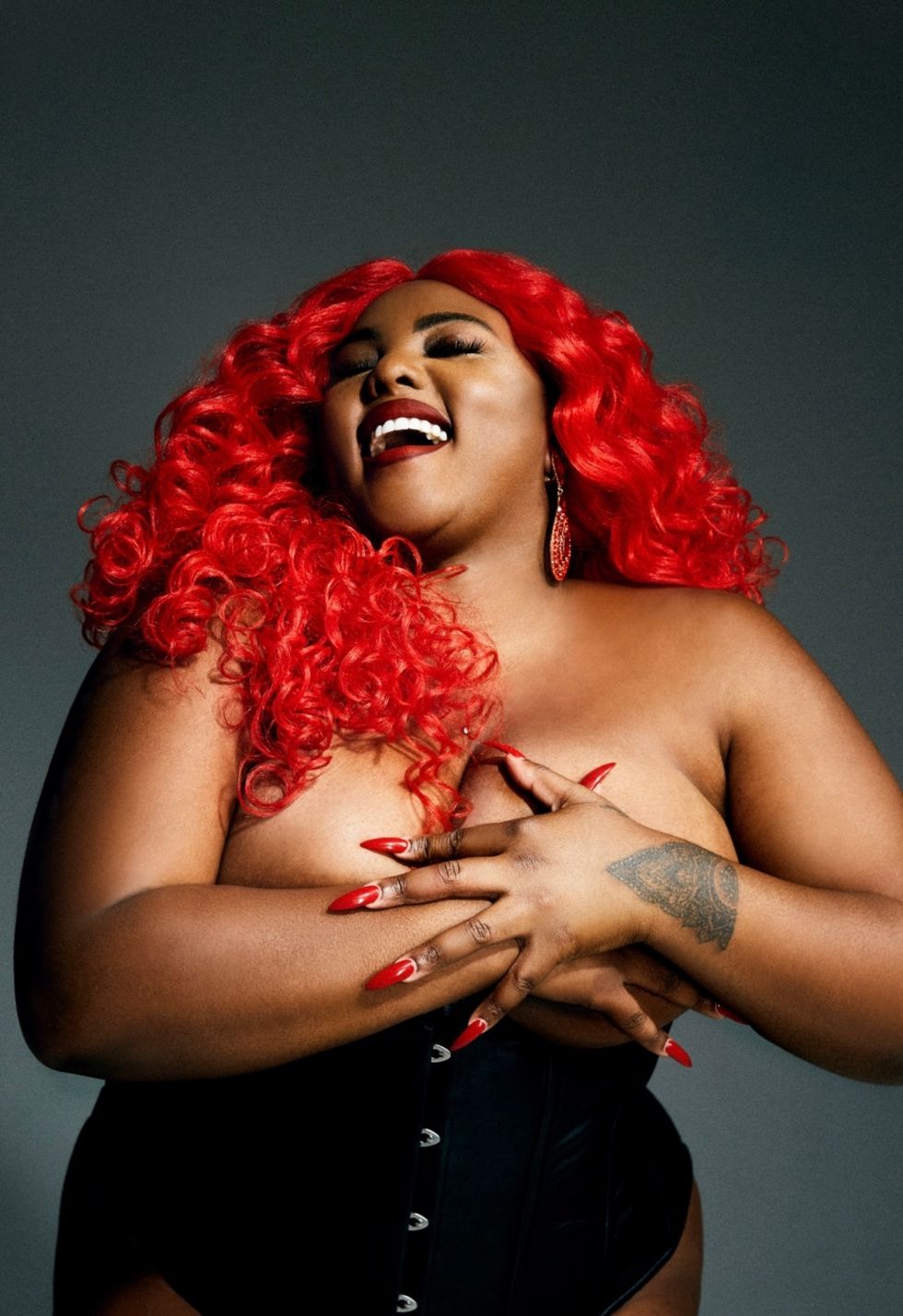 "In the party promotion industry, there aren't a lot of Black women or trans women that get taken seriously enough to be hosting events at House of Yes or different nightclubs," she explains. "They don't really take Black promoters seriously, because they just think we're all 'ghetto,' or we'll bring a bad crowd, or we aren't responsible or professional. Black women, they don't take us seriously at all, unless we're some celebrity. It's very racist."
However, she's also quick to assert that she doesn't help out just anyone. After all, these are all people, parties, and promoters Venus has hand-vetted herself, and she has a strict code of ethics when it comes to throwing events.
A remnant of her time working corporate events — something she says she stopped doing, because "a lot of corporations are just not the best or most ethical" — Venus is extremely selective about who she decides to work with.
"I just need to make sure that the money I'm taking isn't damaging to the very people I'm trying to bring together," she says, pointing toward the fact that if you're trying to throw a truly "inclusive" event and bill it as a safe space, "you have to be able to turn money away in order to preserve that space."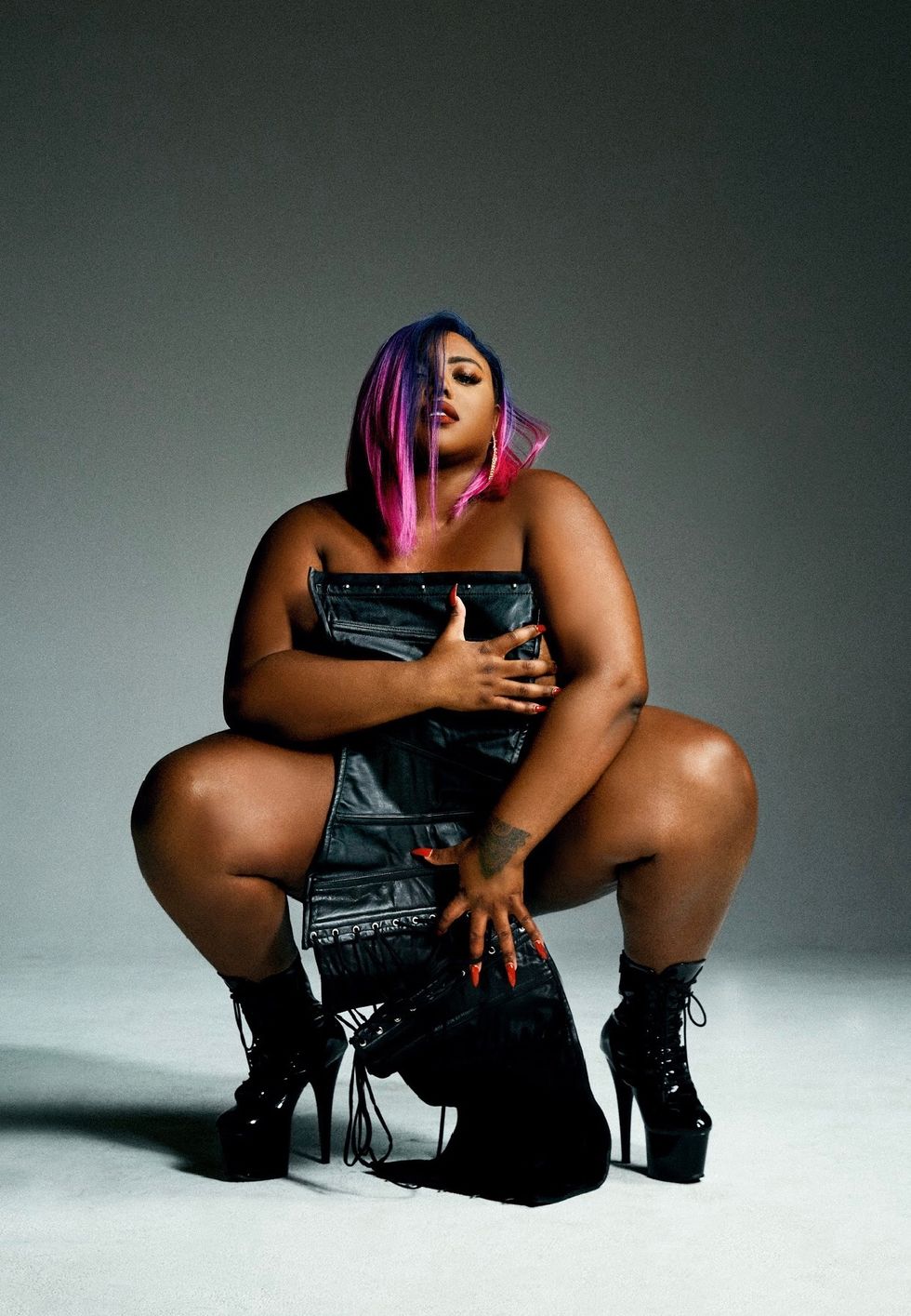 "A lot of people aren't willing to do that though," Venus laments. However, she does acknowledge that the biggest hurdles similar promoters face is almost always cost-related — especially when you're operating in the fetish space and cannot advertise via the same sort of channels that traditional promoters use. Not only that, but if you're a marginalized person, you probably also aren't making as much money that can be used for overhead costs — a reason why she believes "a lot of these spaces are white, because they have privilege and access."
That said, she portends that it is okay to take the money, so long as your party isn't hurting anyone, but "don't advertise yourself as 'inclusive.'"
"Leave that to the people who actually do that," Venus says, later adding, "People give up a lot of integrity and what they promise for the money that's coming in. They don't know how to say 'no,' because they need money or want to make extra money. But I'll always turn it away."
"Sex work is still, inherently, not safe."
Not only that, but Venus also is staunch in her dedication to offering exclusive spaces to people of color, queer people, or sex workers who want to play in places where they are centered and comfortable — far away from fetishization or discomfort. That said, when she's thrown these types of events in the past, Venus says that things have gotten messy — i.e. a constant barrage of complaints and emails from privileged white men arguing exclusion because they wondered why "they couldn't come hang out with a stripper they follow on Instagram."
Despite the stress though, Venus is happy to continue fighting for these types of events, especially as it's extremely important to her that we return DIY underground party culture to the communities that birthed them — i.e. the LGBTQIA+ community and people of color.
"It's kind of interesting, because BDSM, having a dungeon, being a domme, ballroom [culture], it's all so cool now, but at the same time, it's still not. Someone will still try to call the city on me or try to use my dungeon against me," Venus explains, also saying that despite its current cultural cachet, "sex work is still, inherently, not safe" — before pointing toward legislation like FOSTA/SESTA.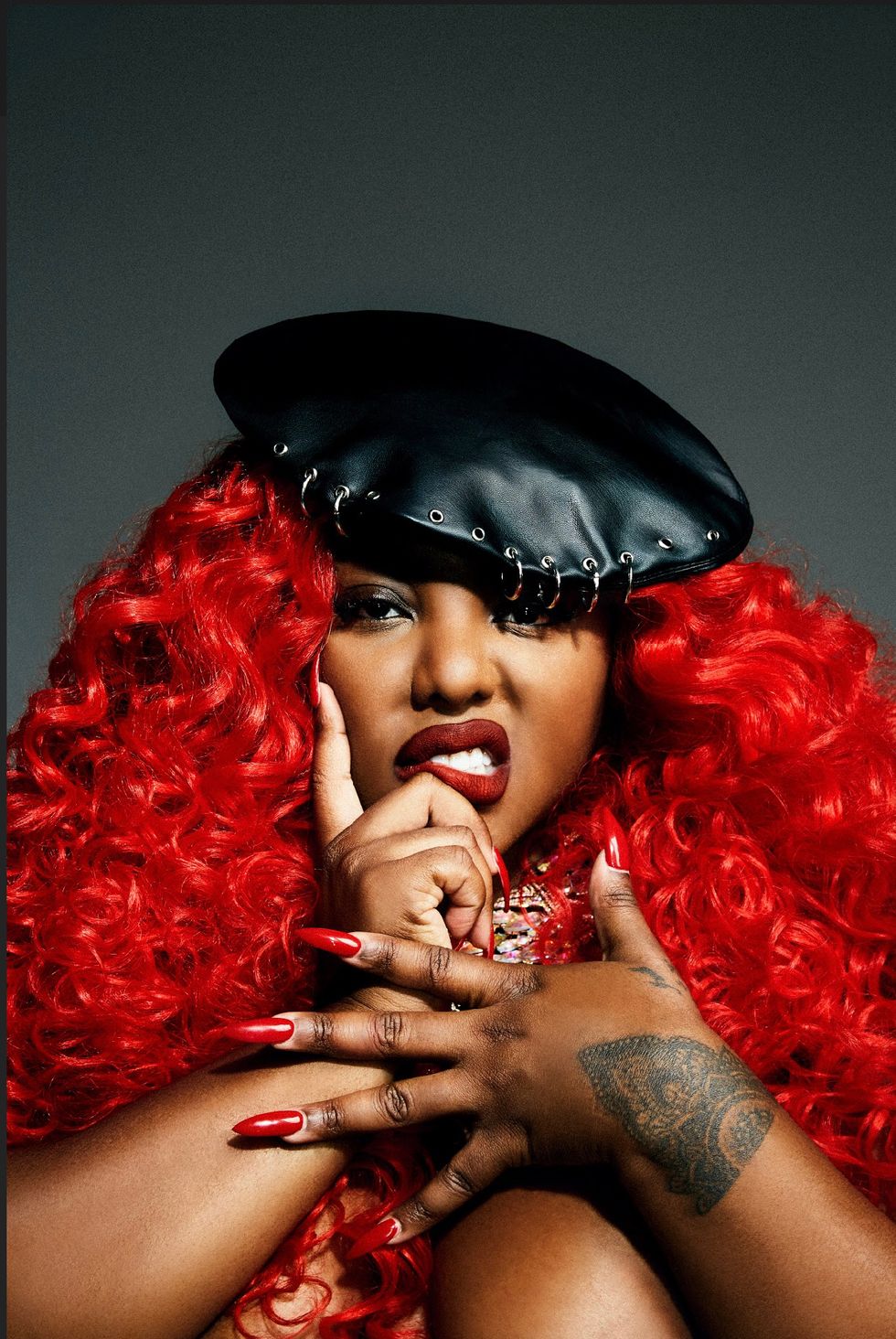 "Trump is unifying people, because now they know what it feels like to be Black every single day," she says, later adding, "Now, they know what it feels like to be — excuse my French — but the nigger of the world. They love your culture, they love your fashion, but they hate you."
And while that's somewhat frustrating, Venus is still determined to keep working, as what's most important is keeping the scene alive and continuing to uplift the events and spaces being thrown by other NYC promoters with the same priorities and beliefs. After all, it's like "starting a little movement... because all these little movements together mean something."
"I want a double fucking middle finger to Trump's administration. Fuck all of you, we're not going anywhere," Venus laughs, pausing a moment to regain her composure, before concluding, "You can't fucking stop us."
Welcome to "Sex with Sandra," a column by Sandra Song about the ever-changing face of sexuality. Whether it be spotlight features on sex work activists, deep dives into hyper-niche fetishes, or overviews on current legislation and policy, "Sex with Sandra" is dedicated to examining some of the biggest sex-related discussions happening on the Internet right now.