Shea Couleé is breaking the mold.
Fresh off a historic run on RuPaul's Drag Race: All Stars, Couleé has already released her debut album 8 and joined pop star Betty Who on tour. She's just dropped a new music video for her track "MATERIAL," with looks and a musical range that continue to push the boundaries set for artists that come up through the world she's so clearly blossomed outside of.
Couleé's fashion evolution is particularly riveting. Whether she's in Pierpaolo Piccioli's Valentino Fall 2019 Couture collection or a Christopher John Rogers number, there's a palpable air of tension and wonder over what it is she might do next. "MATERIAL" is no exception, which sees Couleé groove in front of and inside a camcorder and wall of shimmering CDs. There's one particular look from Bcalla and Destroyer of Worlds that will make any connoisseur burn with envious excitement — a spiked moto jacket and puffer skirt I have half the mind to go emulate myself.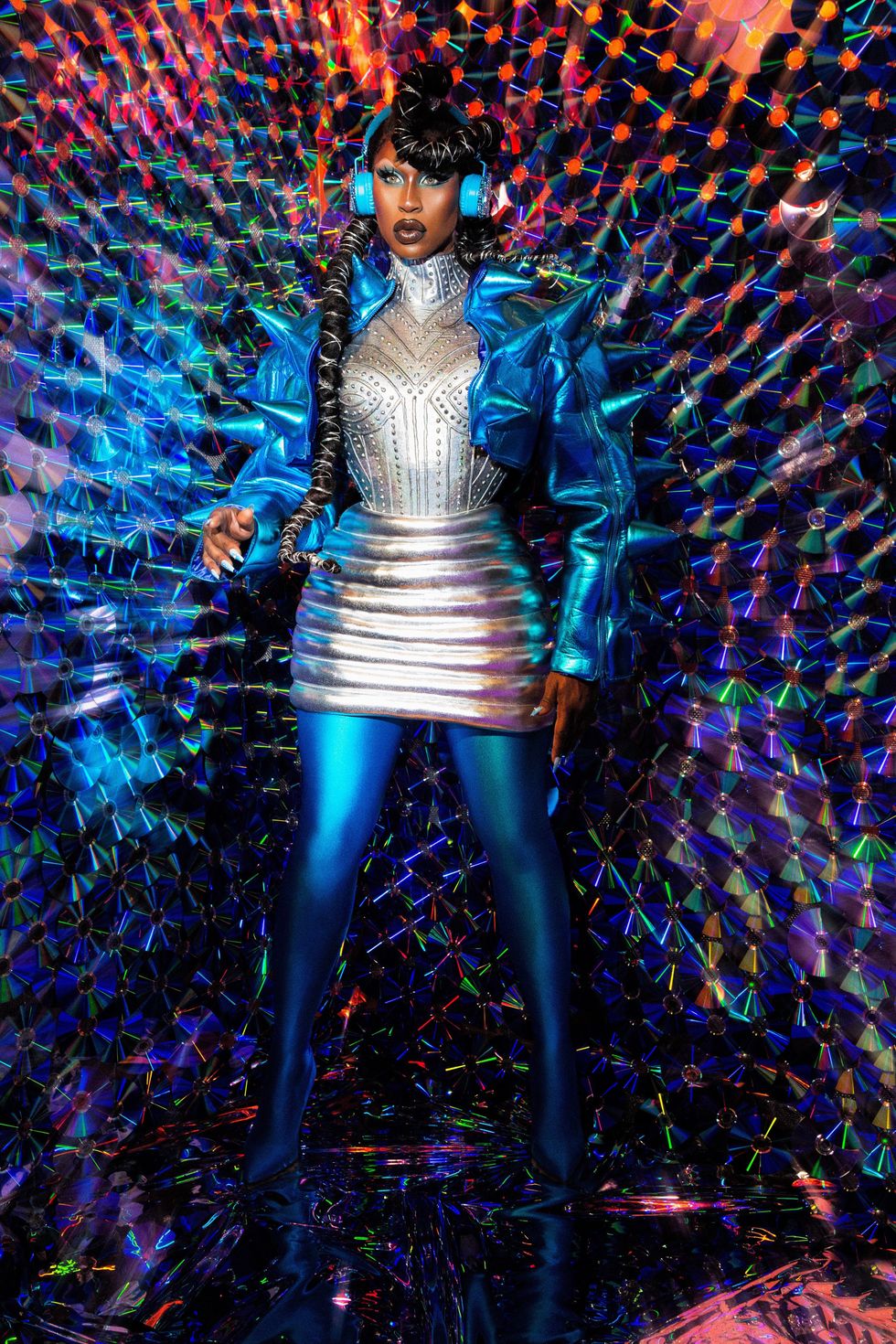 Sonically, "MATERIAL" continues in the vein of 8's other singles, "Let Go" and "Your Name." With inspirations like Janet Jackson, Shalamar and Crystal Waters, the track is groovy and soulful, with beats that underscore Couleé's rich vocals and savvy lyrical instincts.
Like "Call it 'Blackout'/ Cuz they're screaming 'gimme more,'" which will surely be stuck in my head for weeks.

But Couleé's range isn't just limited to an unprecedented number of successful runs on RuPaul's Drag Race or a hit single. She's also gearing up for her own tour in the UK later this year, The Lipstick Ball, a continuation of her short film Lipstick City. Most notably, she was also cast in Marvel's upcoming Ironheart series on Disney+, which made her the first queen in the canon to cross over to the MCU. Even the sky itself is not the limit for Couleé, and she's only just started.
Check out our interview with Couleé — and the PAPER premiere of "MATERIAL" — below.
Congrats on the "MATERIAL" video! What were some of your visual references and inspirations for this latest visual?
Thank you! My visual references for the video were Blaque's "808," TLC's "No Scrubs," Missy Elliott's "The Rain (Supa Dupa Fly)," and Aaliyah's "We Need A Resolution."
You've mentioned that the musical DNA of this album and run of singles — including "MATERIAL" — have been influenced by Chaka Khan, Shalamar and even Kylie Minogue. How do you feel you've evolved sonically since "Cocky" dropped in 2017?
Looking back, it's funny because "Cocky" was a joke. I was playing around, I wanted to go in the studio and talk shit and I had no intention of ever releasing it as a single. I started playing it for people and everyone was asking, "When are you going to drop this song?" For fun, I ended up dropping the song and it really blew up. I saw the reaction that the fandom had to it and thought, maybe I should consider doing music more seriously. That's where it all started.
The seed got planted with "Cocky" and from there, I wanted to explore. Not only with hip-hop and writing bars for rapping but also to work on melody and harmony and singing. I wanted to explore writing songs about love and infatuation and struggle and all of those other things, the real emotions that we deal with on a day-to-day basis. Not everyone feels cocky every day. It takes a lot to be that delusional... you know what I'm saying? I wanted to explore and share more parts of my personality outside of my confidence. I feel like my brand is so deeply rooted in this sense of confidence that I have around myself and around my art and I wanted to open up and become more vulnerable through my music. That's definitely where, especially as my writing is concerned, I've evolved. I've put my whole heart and soul into developing myself as a writer to show that not only can I perform the songs, but I can write them, too.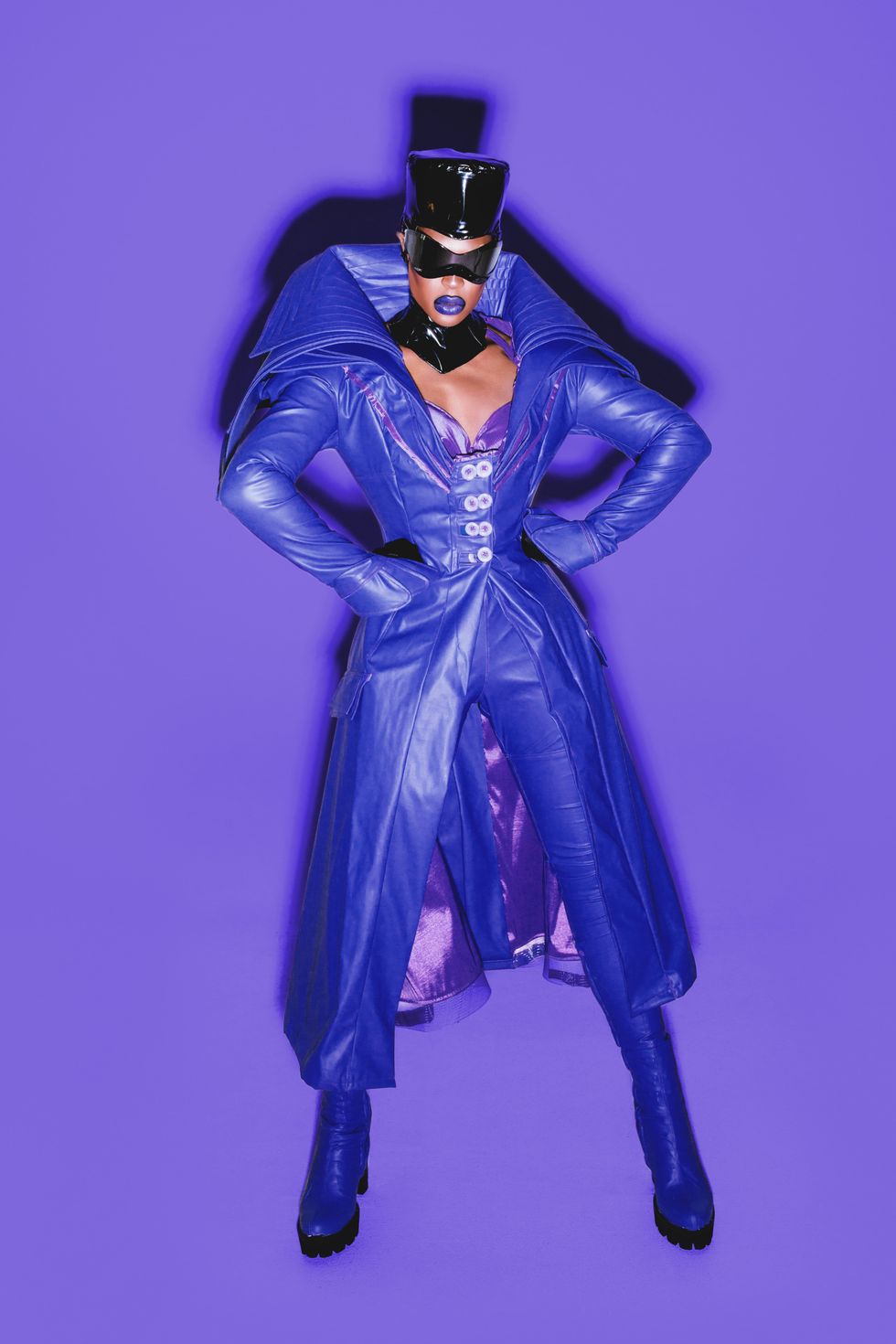 It's been so exciting to witness your continued fashion evolution both on and off Drag Race. I gagged over your conversation with Christopher John Rogers in Interview. How have your recent forays into the fashion world inspired your work on this latest album and crafting your visuals?
I feel like a lot of my aesthetic in drag earlier on has been an exploration of a lot of classic Black beauty, the golden Hollywood era and '90s supermodel references. Through this music project and my recent forays into fashion, I wanted to explore more underground and alternative themes. Everything that I've done has been through the lens of things that can be easily digested, things that feel commercial and more so, generally, beautiful. Now, I'm getting into a lot of futuristic, cyberpunk, Afro-grunge, underground, raver aesthetics. You can expect to see more of that coming from me in the future.
You just kicked off your tour with Betty Who, which must be such a rush. I read an interview last year where you said that you've been "going out and performing other people's music in front of audiences" for much of your career, so how did that first performance feel? (With a new album out no less!)
It's a billion times more fun than I ever imagined. I said to myself, "Oh my god, this is why people do this!" Honestly, it's amazing to look out into a crowd and see and hear people singing the words that you wrote in a living room on a regular Wednesday afternoon. To see people singing your songs back to you and see the way that the words that you wrote connect with them, that they mean something to them, that they feel something when they hear it, it's absolutely incredible. You get to see the effects of your writing in real-time. It makes it that much easier to open up and be vulnerable with audiences and share more of yourself because you've already opened up to them through your music. Having the ability to be in a room live with these fans and sharing the experience together, is really wonderful.
I have ear monitors on when I'm performing so I can't really hear the audience that much because they're noise canceling, but I was performing at the Austin show and I could hear the audience singing "Your Name" back to me. I got kind of choked up because I realized, Oh, they're singing this song. They're really singing this song... with me.
It all feels so cool because with every new thing, every new venture, every new, major moment, I always check back in with my younger self. I think about all the days that I dreamed of doing something like this. To be actually out here doing it and to feel so much love and support for simply being myself and doing what I love, it feels absolutely incredible.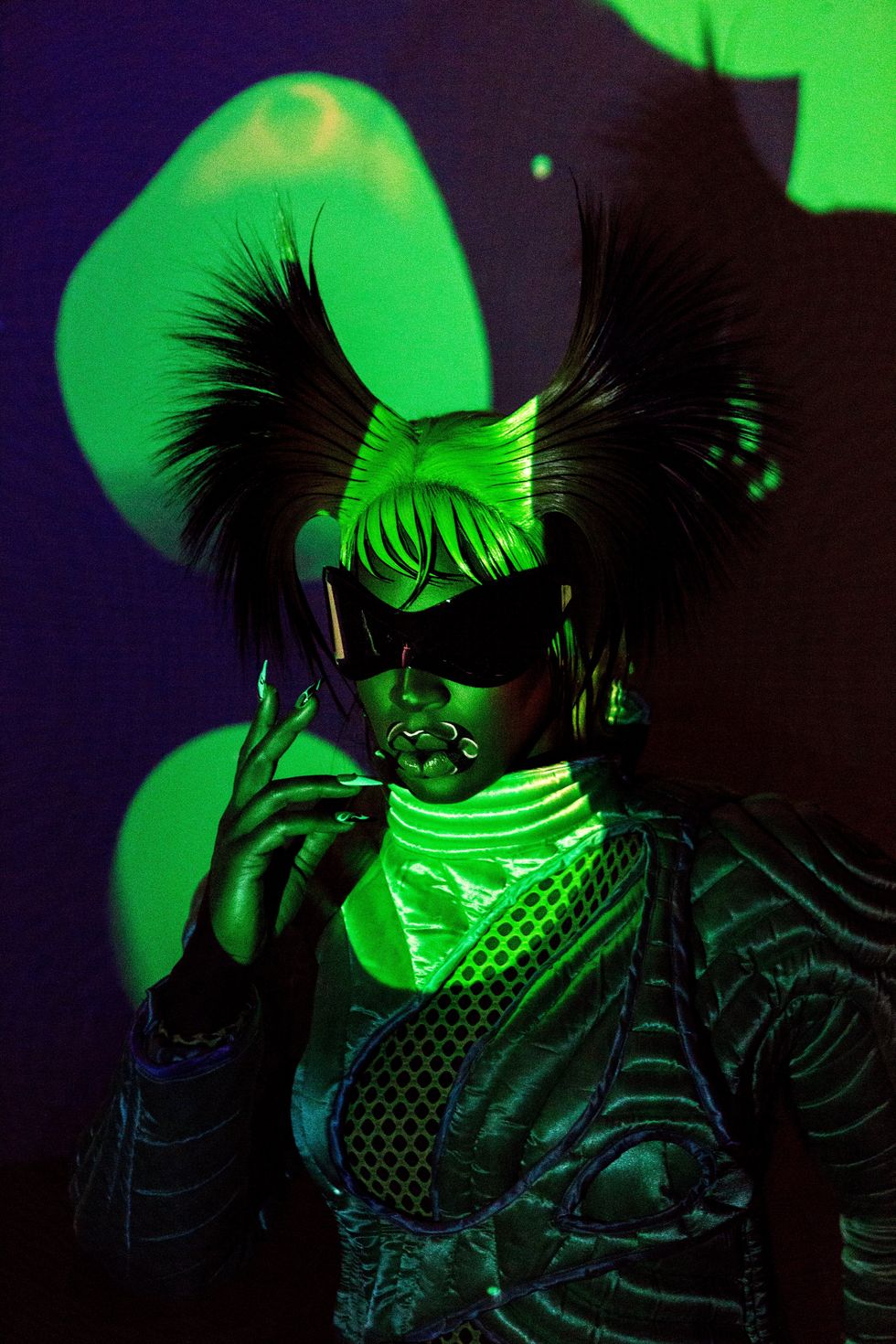 What can fans expect to see from you on this tour, and will you get to build on that for The Lipstick Ball later this year?
What people can expect from this tour is to see the foundation that I'm laying for The Lipstick Ball. This is an abridged version of what you can expect to see of the fully realized set. I'm getting more and more confident with performing live with every single show. I can feel my confidence in my singing, in my performance, and in my stage presence. Just know that The Lipstick Ball is an even more enriched version of the set that I'm doing now on the BIG! Tour. People can expect an experience that will be a high-energy, fun, drag underground pop performance.
With the news that you were cast in Marvel's upcoming Ironheart show, it's clear that you're breaking the mold of what people conceive of as a drag artist. What things have you learned about yourself and your art as you expand into new projects?
What I'm learning about myself and my drag in this process is that the sky is truly the limit of what is possible. Drag is such a specific niche type of art form that has come into more commercial popularity versus being so very underground and niche. With these opportunities, I've realized that life is not a dress rehearsal. I only have this one chance. I owe it to myself to go after every single dream, every single desire. When you do put yourself out there, you can make it happen. You can absolutely make these things happen. Especially in this last year, I've seen the manifestations of all of these things.
It sounds so corny, but I really encourage everybody to go after their dreams. There are definitely going to be moments where you don't feel so cocky, you don't feel so confident, where you're actually super scared and terrified. But that lets you know that you're doing something right. Through that, you can experience so much tremendous growth and build your confidence even more by doing something that you didn't know or think was possible. By putting yourself out there and exercising a little bit of faith, it's overwhelming the number of things that you can achieve when you put your mind to it.
When I'm having a moment where I'm not feeling confident, I immediately check in with myself and ask myself, "Why am I feeling this way?" Most of the time I realize the reason why I don't feel confident is because the thing that I don't feel confident in is something that feels unknown or unfamiliar. That is an opportunity for me to learn. Every lesson is a gift. If I remind myself that this is a learning opportunity, an opportunity for me to expand my horizons and that I can grow from it, then being uncomfortable is all part of the process and I have to work through it. When I get to the other side and look back, I will be so much more fulfilled and happy with the fact that I took a leap of faith and invested in myself. If you're going to invest and take a risk on anybody, invest in yourself.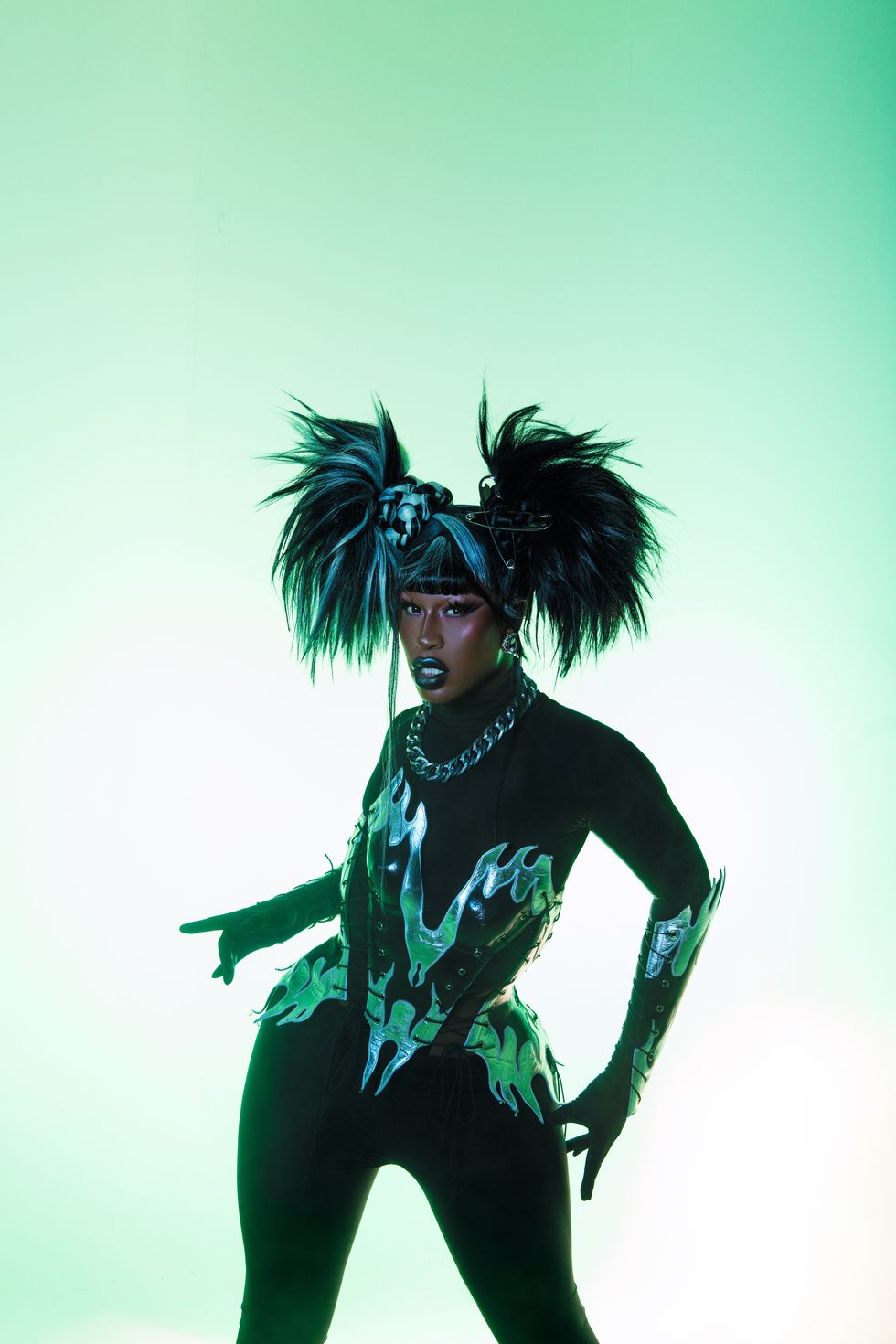 From Your Site Articles
Related Articles Around the Web
Sign Up For The Morning PAPER