The Kardashian family has been uncharacteristically silent about Rob Kardashian and Blac Chyna's very dramatic public fallout, but now new reports have emerged that detail just how the family has been dealing with the entire mess.
TMZ reports that Rob has indeed apologized for slut-shaming Chyna on his Instagram by posting a string of nude photos she had sent him, apparently admitting to his family that they were right in warning him she was "bad news." Rob reportedly continued to deny Chyna's claims that he ever physically abused the model.
While TMZ has claimed the family has tried to steer away from publicly commenting on the drama for the sake of Rob and Chyna's daughter dream, they did respond to ABC's request for comment in relation to their Chyna feature that aired Monday, sending the network a copy of Chyna's NDA that she signed prior to appearing on Keeping Up.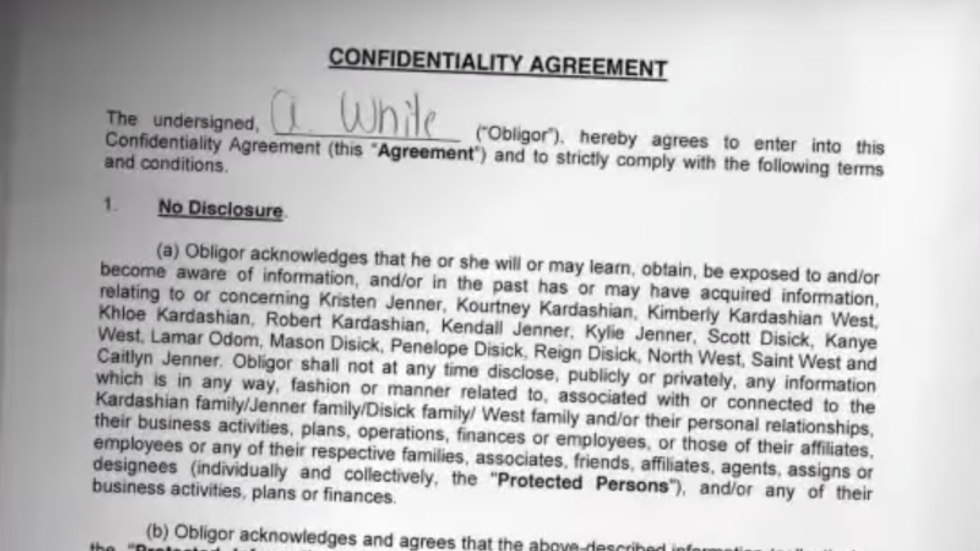 Chyna could be in violation of the contract, dated June 2016, which declares the signee is forbidden from discussing personal details about the family.
How will this Shakespearean tragedy end? Only time can possibly tell.
[h/t Jezebel]
Image via Getty/Screenshot via ABC