In the biggest hair news since Rihanna's 2012 switch-up to golden blonde, the pop icon has once again left her dark tresses behind in favor of a bright platinum. This means, of course, you will also be going blonde for summer 2018.
Related | In Kaia Gerber's Honor: A History of Huge Hair
While this time the new look is just a wig, she referenced the lace-front style by captioning her big Instagram reveal with "what frontal?" Basically, Rih has already declared blonde to be the only hair color for the season — no questions asked.
Related | Break the Rules: Rihanna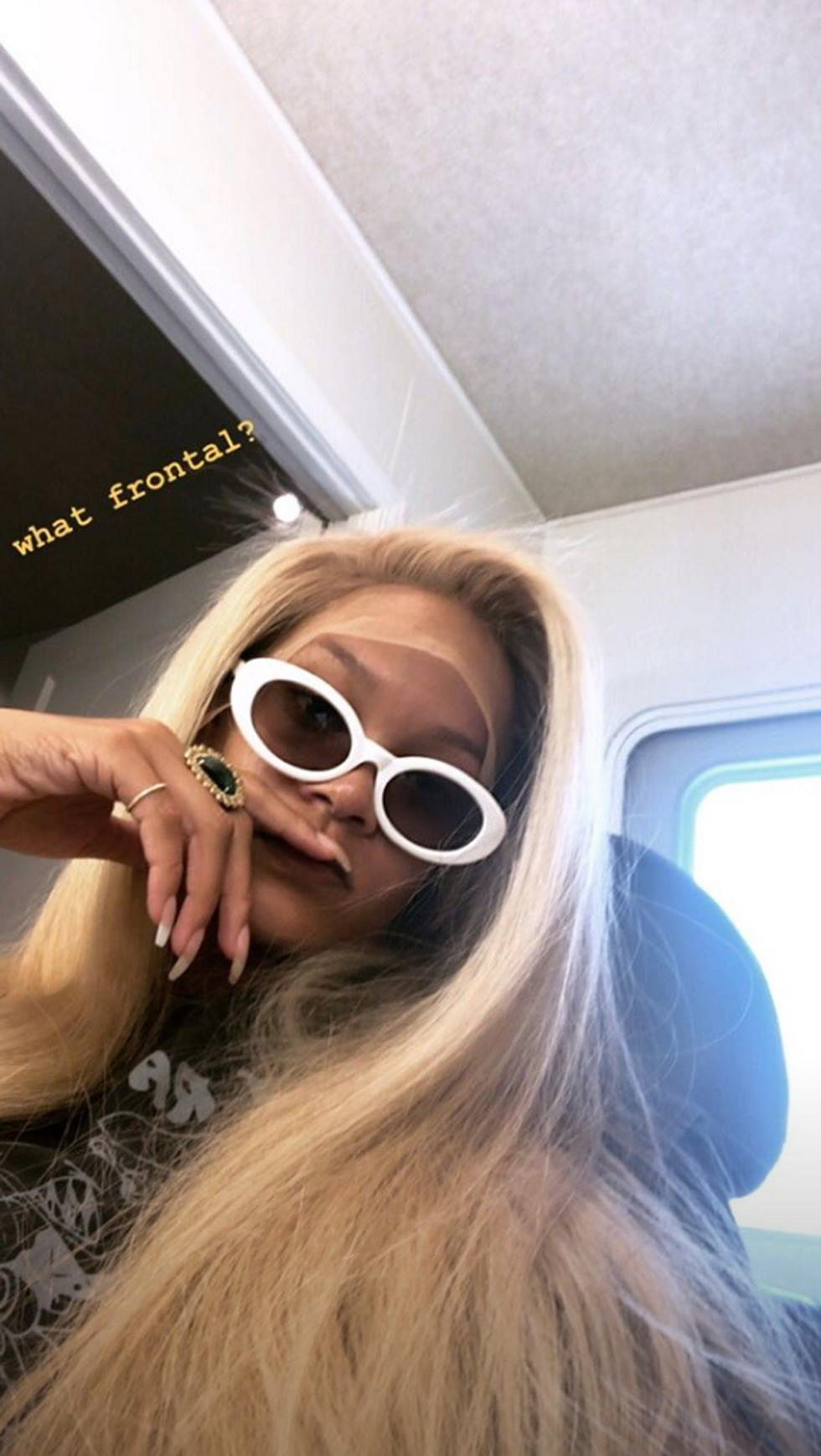 Of course, now Twitter is in a frenzy as to Rihanna's new decree, scurrying en masse to the nearest salon. The reaction has so swiftly intensified that now fans are drawing parallels between Rih and another recently blonde megastar, Demi Lovato, concluding there must be a collaboration in the works.
It makes sense Rihanna opted for a wig this time around. In 2012, her go-to hair stylist claimed that while blonde is "one of her favorites," she had to constantly undergo conditioning treatments. "The hair becomes porous from bleaching," Ursula Stephen told Allure. Still, with Rihanna, Lovato and lest we forget, Ariana Grande, opting for a lighter hue this summer, it's only right that you do the same.
Related | 3 Iconic Ariana Grande Ponytail Looks of Late
We rounded up the best celebrity inspiration for you, below, because, as you may have heard, blondes have more fun.
Kris Jenner
Oh, did you think we were going to talk about Kim Kardashian's iconic ashy (and Kanye-approved) blonde? Not so fast. When Kris Jenner traded her chocolate-brown momager chop for a walk on the lighter side, we squealed. Look at that texture, those blended roots. Even though this may have been a wig (it is likely), there should be nothing stopping you from pulling up this gram for your hair stylist and saying, "Gimme."
Photography: Sebastian Faena for PAPER