Phoebe Waller-Bridge is becoming something of an award show legend. After her Emmys photoshoot where she casually posed with cigarette and martini in hand after picking up three statues, the actress-writer stomped all over the Golden Globes red carpet in a cleavage-baring Ralph & Russo Couture tuxedo.
The auction will last nine days. Currently the bid's at 77,000 AUD (around $53,000). Free international shipping though! Apparently, no one's told Phoebe about Depop.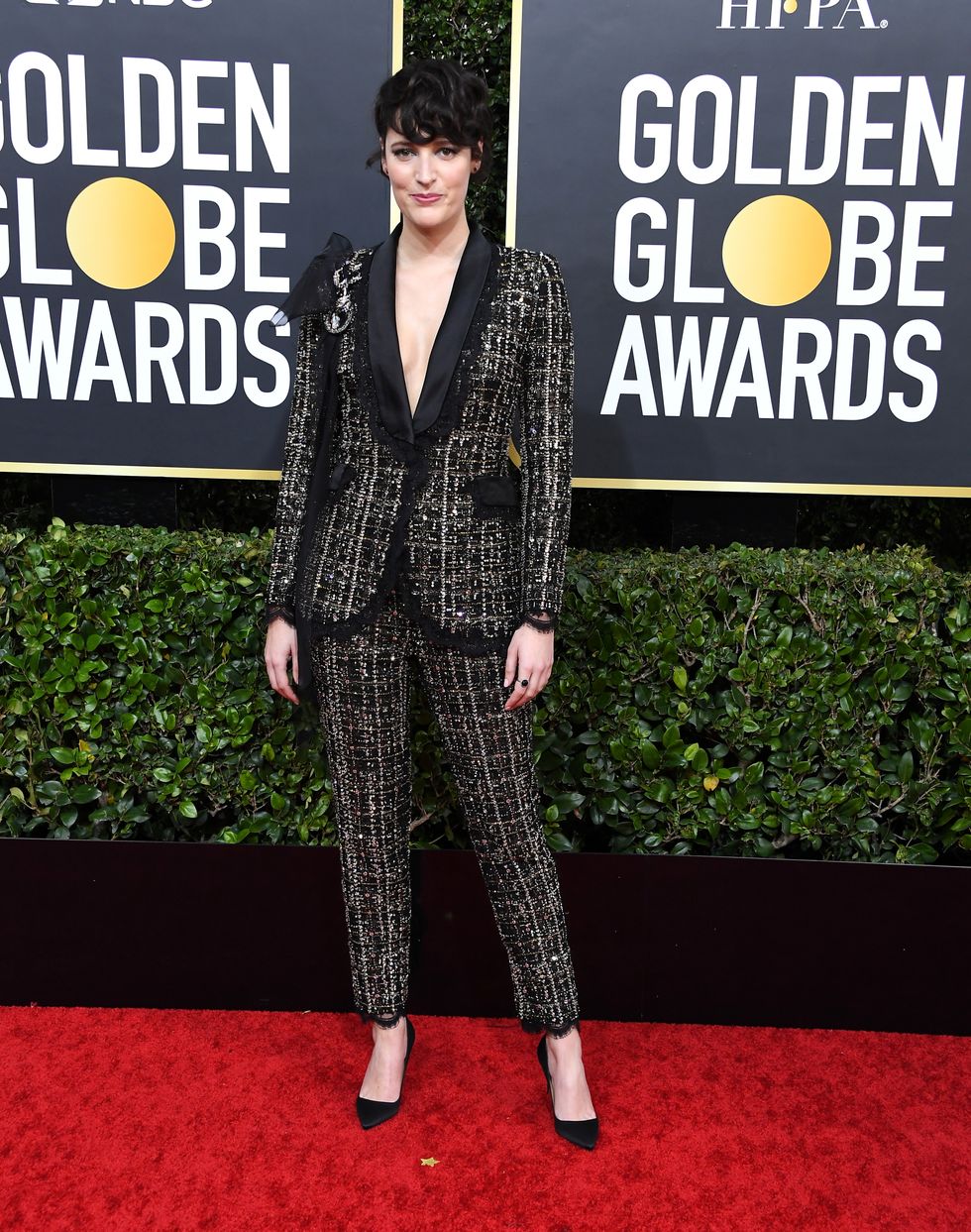 "I'm very excited that this stunning, one-of-a-kind, couture tuxedo created by Australian geniuses Ralph & Russo will continue its journey by contributing to this urgent cause. If money raised by its auction can help raise funds to fight the disaster in Australia, the future impact of this suit will be far greater than the luck it brought me and the Fleabag team at the Golden Globes last weekend," the actress said in a statement to People .
Made from chantilly lace, silk and ribbon, the custom suit has been signed by Waller-Bridge herself. The designers are thoughtfully offering additional fabric should the owner need alterations. "To add to its allure… I spent most of the night brushing it past and rubbing it up against all the sparkly people I could find, " Waller-Bridge added. "These threads are laced with legends!"
Waller-Bridge's auction is a double-win for the climate. Evan Ross Katz wrote last week for PAPER about the hypocrisy of red carpet fashion i.e. celebrities lecturing about climate change while dressed in material and labor-intensive clothes they'll ditch after one wear. Red carpet recycling is in vogue: Joaquin Phoenix's recently pledged to wear the same suit to every red carpet this award season (thanks to his role in Joker , he'll be at all of them).
See the full listing here .