Australia has been on fire since October, and conditions are only getting worse. Hundreds of massive blazes currently engulf four states, and their capacity for destruction is shocking and unprecedented. Eight people have died, almost half a billion animals have perished, and tens of thousands of families have evacuated danger zones in New South Wales and Victoria.
Navy ships are rescuing people stranded on beaches, pushed towards the water by flames on all sides. Choking on smoke, Canberra — the nation's capital — currently boasts the most polluted air in the world. Smoke has even managed to reach the east coast of New Zealand, more than 2,500 miles away. The sky has turned grey, communities have been razed, and the terrified faces of even the most seasoned firefighters say it all: this is a state of emergency.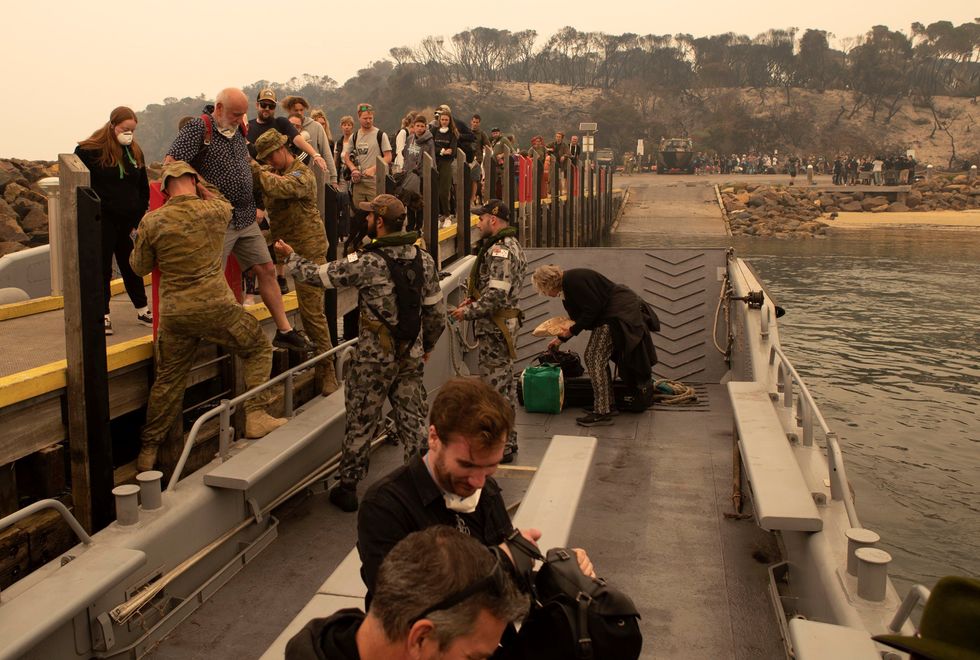 Even worse, a conservative government in the pocket of coal mining lobbyists refuses to acknowledge the indisputable link between extreme weather events and global climate change. Please enjoy this clip of angry fire victims literally chasing Australia's Prime Minister Scott Morrison — who went on vacation to Hawaii after the fires hit, then lied about it — out of their burnt-out town.
Australians are not just wrapping their heads around the loss of life, nature, and property right now. They are also experiencing grief for the past, and fear for the future. In many parts of the country, summer may never feel carefree again. But there are even more pressing issues in the short term: fire departments stretched to maximum capacity, lost housing, injured wildlife.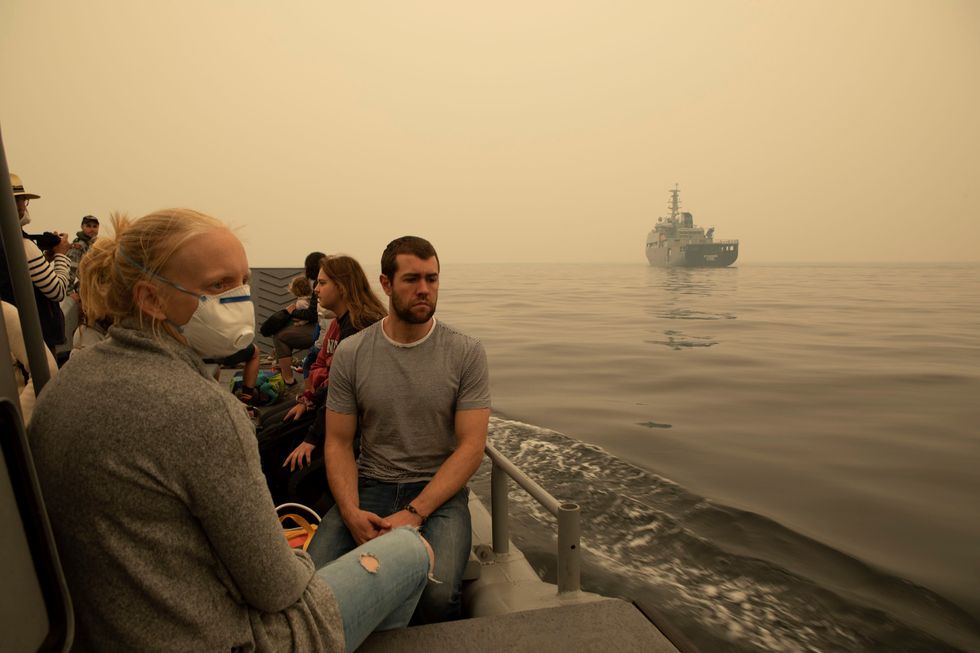 Here's how you can help on both counts.
Donate to fire services
Australia's volunteer firefighter force has now been working for months without financial compensation. Firefighting services in Australia were denied extra government funding in the lead up to bushfire season, despite repeated requests. As they are away fighting the fires, many volunteers are unable to obtain unemployment benefits, which require fulfilling a weekly quota of job applications.
Make a credit or debit card donation to the New South Wales Rural Fire Service here, the South Australia Country Fire Service here and the Victorian Country Fire Service here.
Additionally, this GoFundMe for the victims of two fallen firefighters is yet to meet its fundraising target. Support more bereaved firefighter families here.
Donate to disaster relief services
Make a debit or credit card donation to the Australian Red Cross here and you'll help support vulnerable people displaced in the wake of the fires. Donate to the Foodbank here to send food and supplies to communities cut off from power.

First Nations people have been profoundly affected by this disaster, and displaced from sacred lands. Donate to this GoFundMe to help.
Donate to wildlife services
Animals like koalas and kangaroos, as well as other vulnerable native species, are dying in astounding numbers. Donate to the Australian World Wildlife Fund branch here. Many pets and livestock are also stranded in fire areas — to help evacuate them, donate to the RSPCA bushfire appeal here. To protect vulnerable native animals in New South Wales specifically, donate to WIRES here. For animals in Victoria, donate here. This GoFundMe for thirsty koalas has already amassed more than $2 million.
Donate to local climate change organizations
Donations to Indigenous climate justice organization Seed will help young Aboriginal and Torres Strait Islander people campaign for solutions to the crisis. The Australian Youth Climate Coalition also harnesses youth voices to pressure the Australian Government to act. Australia's independent, the Climate Council is the country's leading climate change lobby group with support from the nation's top climate scientists.
Contact your representative
Climate change is the definition of a global issue — contact your elected representative about your concerns around climate inaction here.