As one of the most visited shopping destinations in the U.S. for high fashion, food, and art, the Miami Design District has long been an important pit stop for tastemakers in the Florida hotspot. With big brands Balenciaga, Fendi, and Versace among the stores listed, it's no surprise that the fashion community has embraced the city's luxury mecca. (Dior will hold it's Men's Pre-Fall show in Miami in December just before Art Basel.)
Famous names in the entertainment and music industries have close ties to the community as well. Artists like Pharrell and Timbaland, as well as other notables in the creative fields, have recently been tapped to front Miami Design District's 2019 campaign. All 14 names were chosen for their unique ties to the District and for being prominent fixtures in the neighborhood.
Timbaland
Pharrell, who is a partner in the District's recently opened restaurants and bars Swan and Bar Bevy, says "everything about this place is unconventional." His photograph was taken by Harmony Korine, while the rest of the cast was shot by Ryan Lowry.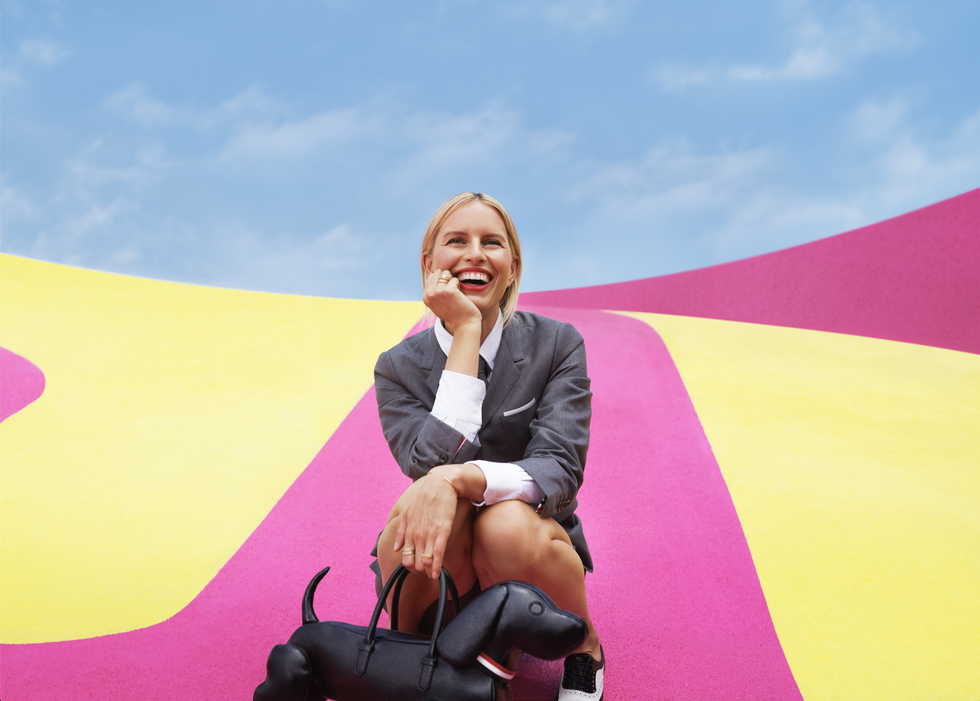 Karolina Kurkova
Karolina Kurkova, who's frequently spotted spending the day there shopping, having lunch, and looking at art, says that the District "fuels creativity and inspiration." Timbaland, meanwhile, describes it as "all here in one melting pot." The producer, rapper, and DJ also spends time shopping and dining in the neighborhood.
The rest of the campaign talent includes designer Esteban Cortazar, Grammy-winning producer Emilio Estefan, Brad Kilgore, Martha Graeff, Claudia Vergara, and more.
Photos courtesy of Miami Design District