Pete Davidson has finally answered the big question on everyone's mind.
On Thursday, the former Saturday Night Live star stopped byThe Breakfast Club for a little chat with host Charlamagne tha God about his new show Bupkis, which is a semi-fictionalized version of his life. So given the context, it made sense that the man responsible for the term "Big Dick Energy" would want to clarify the narrative surrounding his penis of fabled proportions. And his honest answer? Well according to him, it's not as impressive as you'd think.
In response to Charlamagne asking if Davidson ever considered referencing his penis with the show, the visibly embarrassed comedian answered, "I don't understand. It's really not that special."
"It's a very normal-sized penis," Davidson insisted before basically running with the "Goldilocks and the Three Bears" analogy provided by Charlamagne.
"It's not too big or too small," he continued. "It's big enough to enjoy and not big enough for it to hurt, is what I was told."
As we all know, Davidson's dick has been a topic of interest since 2018, when his ex-fiancée, Ariana Grande, tweeted that his penis was ""Like 10 inches?… oh fuck… i mean… like a lil over a minute." After they split, the lore surrounding his bulge only continued to grow (sorry), inspiring dildo molds and ushering in an era of goofy white boys dating the hottest women in the world, especially once Davidson became the Hollywood heartthrob.
Interestingly enough, Charlamagne himself also appeared to confirm Davidson's size on his radio show last year. While recalling a heated argument with an irate Kanye West, the talk show host said the Donda rapper was "screaming on the phone" about Kim Kardashian "fucking a white boy with a 10-inch penis" amid their ongoing divorce. And even wilder was when Kardashian confessed in an episode of The Kardashians that she first became interested in Davidson because of his dick, saying that "I wasn't even thinking, 'Oh my god, I'm gonna be in a relationship with him.'"
"I was just thinking like, 'heard about this BDE, need to get out there,'" she revealed at the time. "I was just basically DTF."
So while we think Davidson's just being a humble king, you can decide for yourself by hearing everything he told Charlamagne about his member below.
Photo via Getty / Dimitrios Kambouris for The Met Museum / Vogue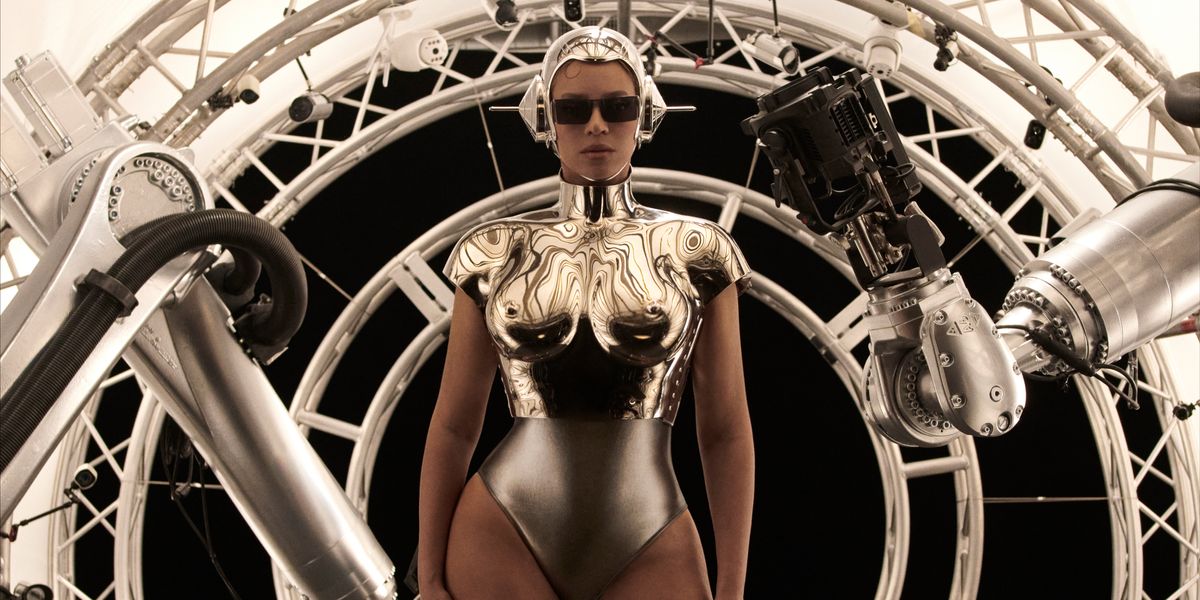 Music
Story by George M. Johnson / Photography by Mason Poole / Styling by Shiona Turini / Hair by Nakia Rachon / Make-up by Rokael Lizama / Creative direction by Andrew Makadsi
Story by George M. Johnson / Photography by Mason Poole / Styling by Shiona Turini / Hair by Nakia Rachon / Make-up by Rokael Lizama / Creative direction by Andrew Makadsi
01 December