MCM is rolling out a highly anticipated new collection this season, and it's pulling out all the stops to mark the occasion. The luxury brand is debuting its first full-fledged line-up of ready-to-wear and accessories under its global creative director, Dirk Schönberger, who joined in 2018 after a highly successful eight-year stint at Adidas.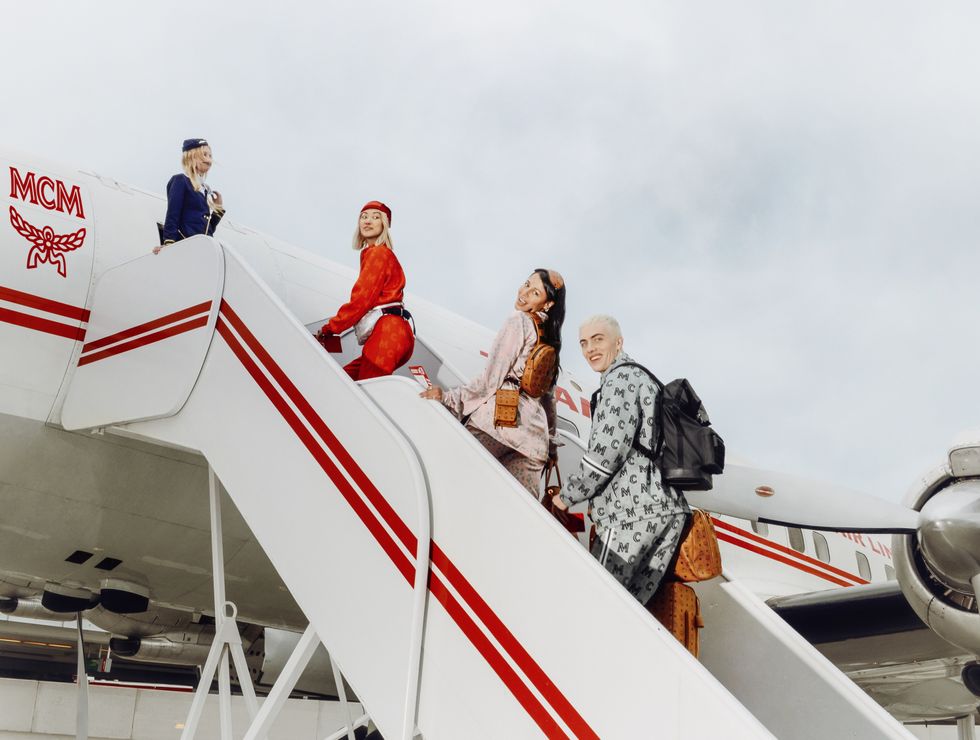 To coincide with the worldwide drop of their Spring/Summer 2020 line, PAPER teamed up with MCM to produce its "Festive" campaign, which was filmed at the TWA hotel in New York City's John F. Kennedy Airport. As the German brand's roots are in travel, the video fittingly captures the jet-set experience.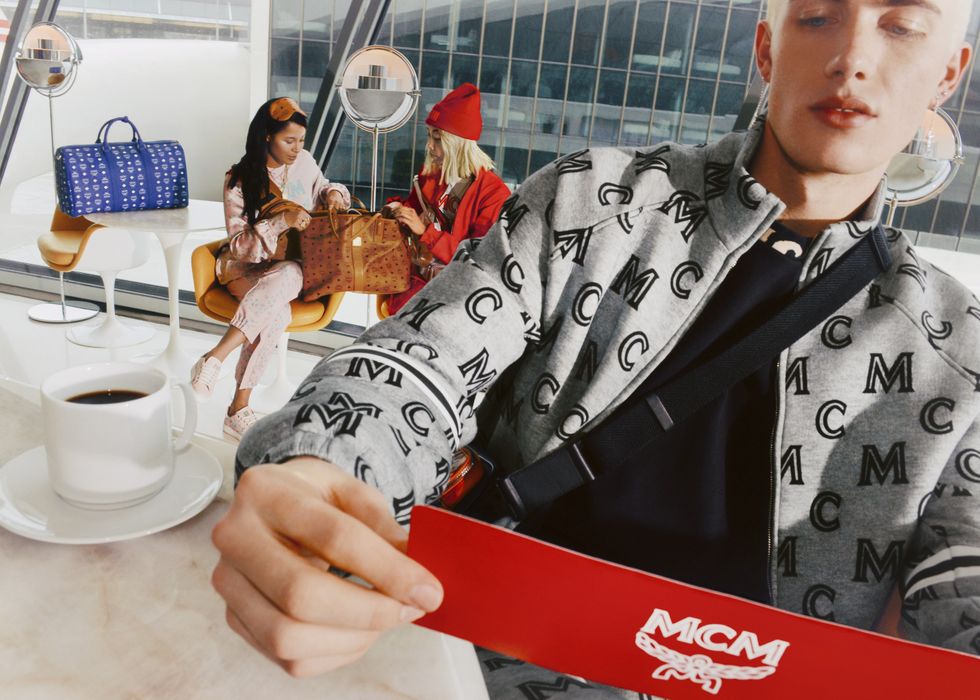 Globe-trotting influencers Tanner Reese, Vanessa Hong and Sami Miro hang out in the international departures lounge decked out in MCM-branded gear, including logo tracksuits, sneakers, and the brand's iconic Visetos-print luggage. Once they board the plane, their flight turns into a full-on dance party complete with a live DJ and glasses of champagne as the passengers await their next destination.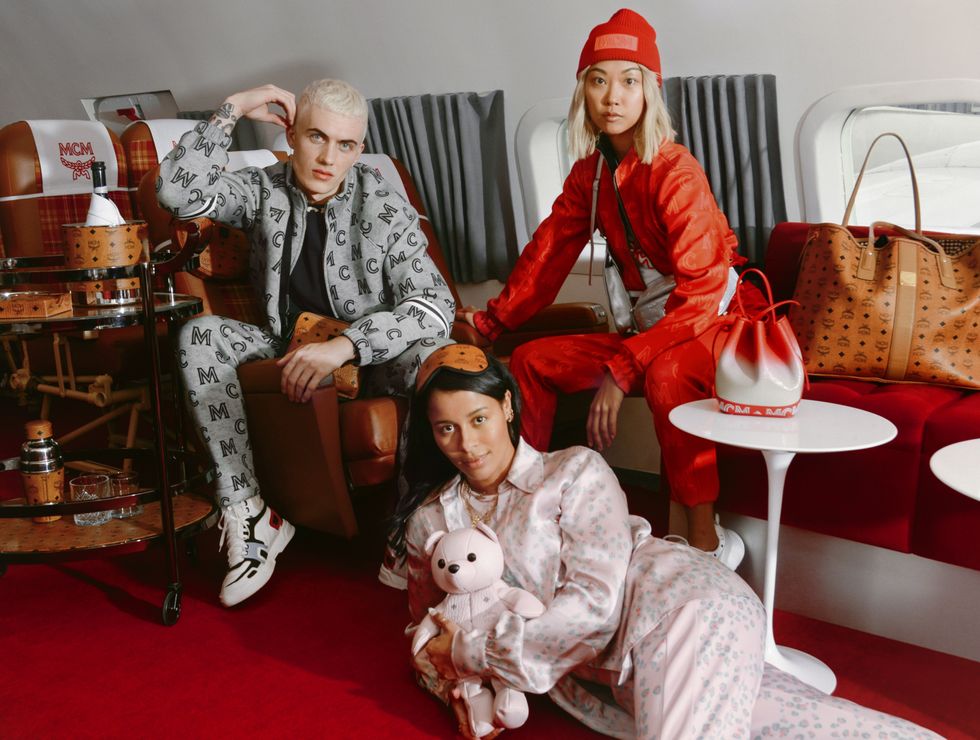 The collection drops this month just in time for the holiday travel season. Each piece is designed with a nod to the brand's travel and music heritage, which dates back to the disco days of 1976 Munich. Some of the standout looks include all the oversized monogram detailing as well as a leopard floral tracksuit. MCM's signature accessories like their backpacks, weekender beltbags and crossbodies also feature throughout.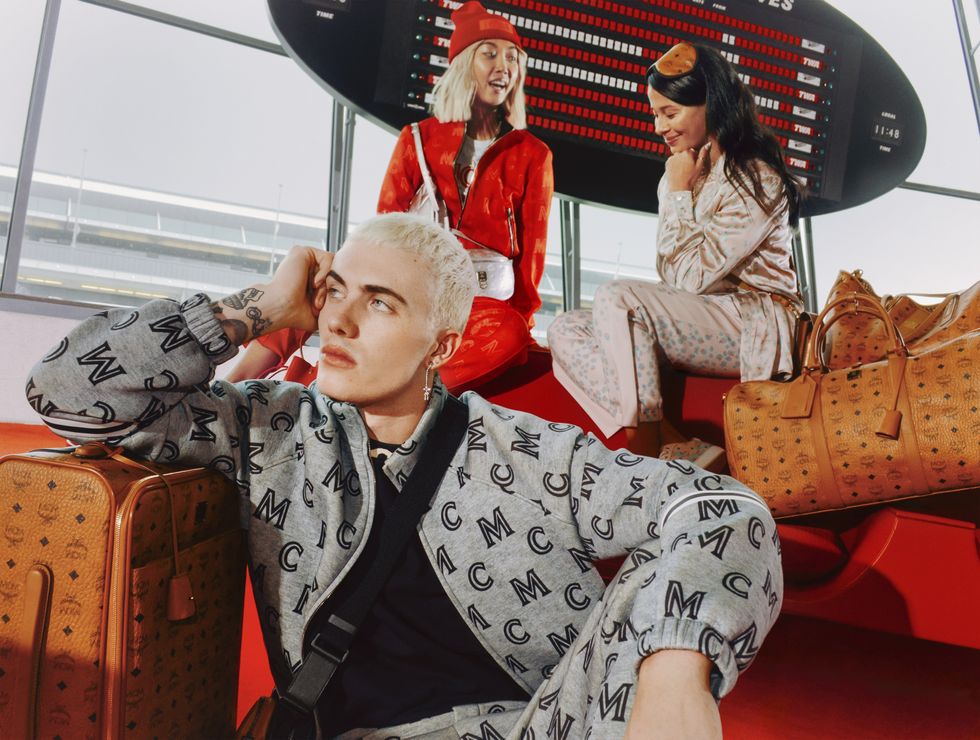 In addition, new bag styles such as the Milano series reappear this season. A color palette of black is paired with flashes of bright red and shimmery metallics, as well as a base of pale neutrals offset by lively prints. The brand's go-to legacy heritage trunks and rolling luggage round out the assortment.