Whether he's covering Selena Quintanilla or giving us a sprawling wayward ranchero epic, Brooklyn-based Manchado has always found a way to live out his wildest fantasies through music. In his latest video for single "Asesina," he's looking to conquer his inner demons and master the blade.
"'Asesina' was one of the first songs I wrote experimenting with reggaeton and latin sounds," Manchado says. "The video expands on the idea of how addiction initiates as this very desirable thing that evolves into something that can kill you." Giving shape to that seductive yet destructive force in the shape of dancer, Gabriella Alexis, Manchado transforms an invisible battle of will into a total face off.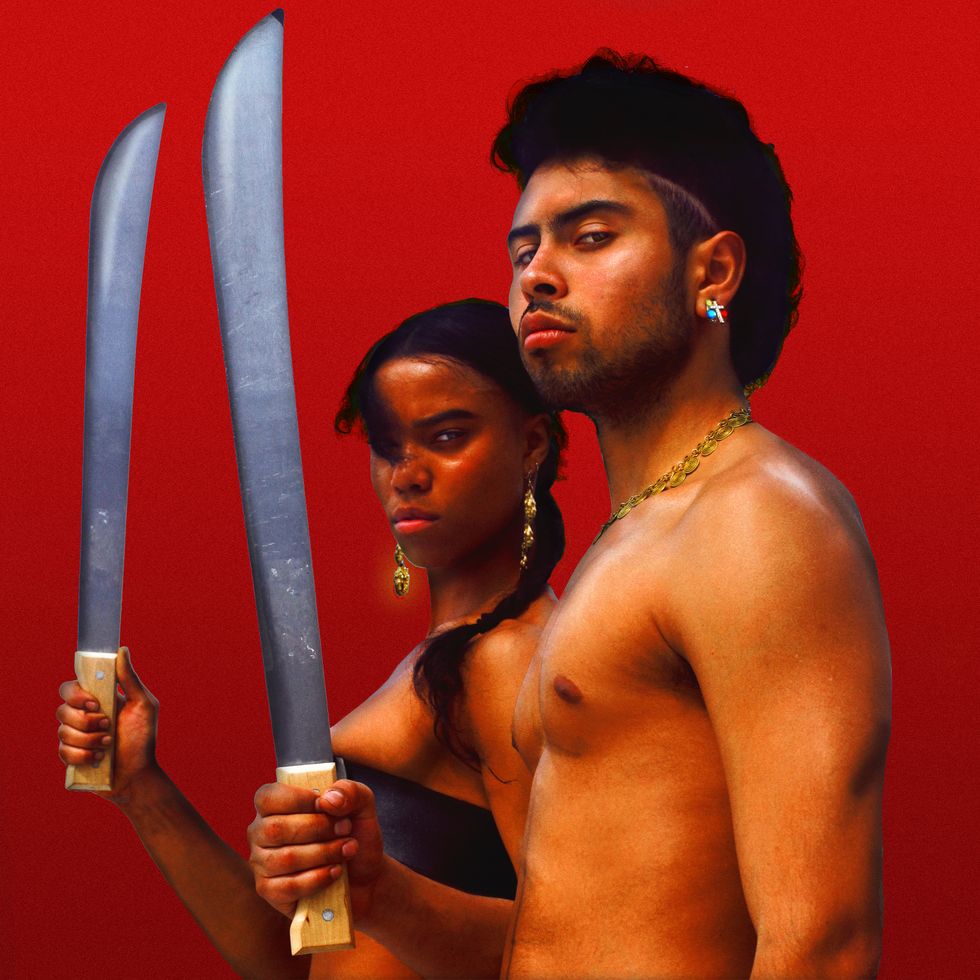 Following in the footsteps of noted sword enthusiasts like Grimes and Dorian Electra, Manchado adds his own spin to the genre by swapping out broadswords for machetes as he goes toe-to-toe with his foe. Jumping from rooftops to park-side pavilions, the video for "Asesina" sees Manchado lean into his flair for the cinematic with snakes and a darker underbelly than usual.
Sparring one minute in a game of chess and being pulled in to an intimate tango the next, Manchado dramatizes the allure of addiction while at the same time exposing it as the double-edged sword it truly is. "Usually in reggaeton music videos, women are seen as a mere sex object and men as a dominant force," he says. "I wanted to create a different dynamic and position the female character as the dominating force who eventually kills me."
Watch the PAPER premiere of the official music video for Manchado's "Asesina," below:
Sign Up for the Morning PAPER