ZOOM CODE: 895-4423-8667
Tonight, PAPER's Wednesday party with the biggest queer rave in isolation is back with an entirely new lineup, so invite your distant relatives, uncap your poppers and download Drizly.
The night will also spotlight two major reinventions: Under Diplo's Mad Decent label, Aluna (formerly AlunaGeorge) is officially coming back as a mononym with her new single, "Body Pump," out this week; and Mitch Grassi, the stylish, falsetto star of Pentatonix and Superfruit, is debuting his brand new solo project, Messer, with a dark, techno-heavy DJ set.
For entrance into PAPER x Club Quarantine, you'll need a Zoom code, which will be announced to the public right here tonight at 9 PM EST. Stans, you'll want to watch this space closely — and run, don't walk, to enter the party.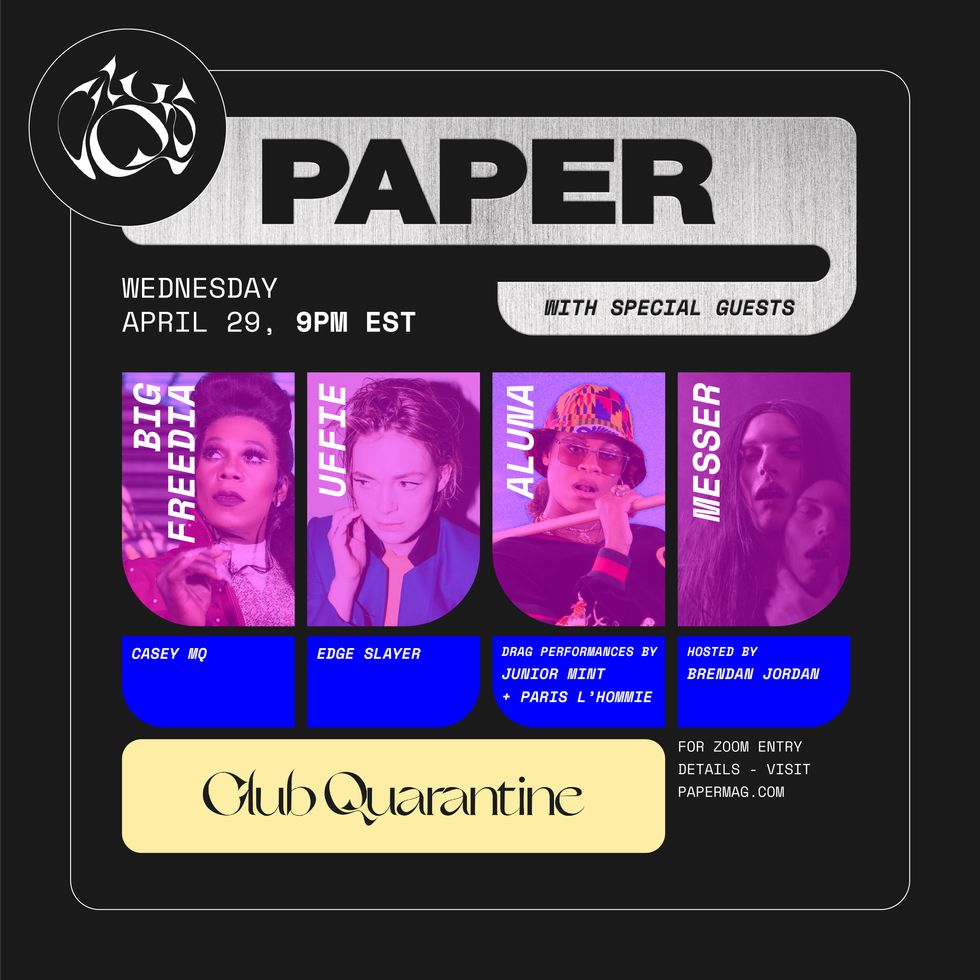 For party tips and etiquette, follow Club Quarantine on Instagram (@clubquarantine).