Such Delicate Tenderness is a culmination of Bas Kosters' work during a three-month artist-in-residence program at the Tom of Finland Foundation, now on view by appointment through December 22 at the TOM House in Los Angeles.
The Dutch artist and fashion designer experiments with varying disciplines across mediums, but he is best-known for his playful, colorful, and outrageous work with textile. Kosters already features erotic imagery in his textiles (see this pair of dick-print leggings), but his residency show delves even further, reflecting historical context that includes the queer community's emotional and sexual layers.
"I created a series of drawings and tapestries, to strengthen and deepen my vision within my erotic art, fed by my personal experiences in Los Angeles," Kosters says. "If with this, I can contribute to people developing personally and sexually, that would be a great outcome."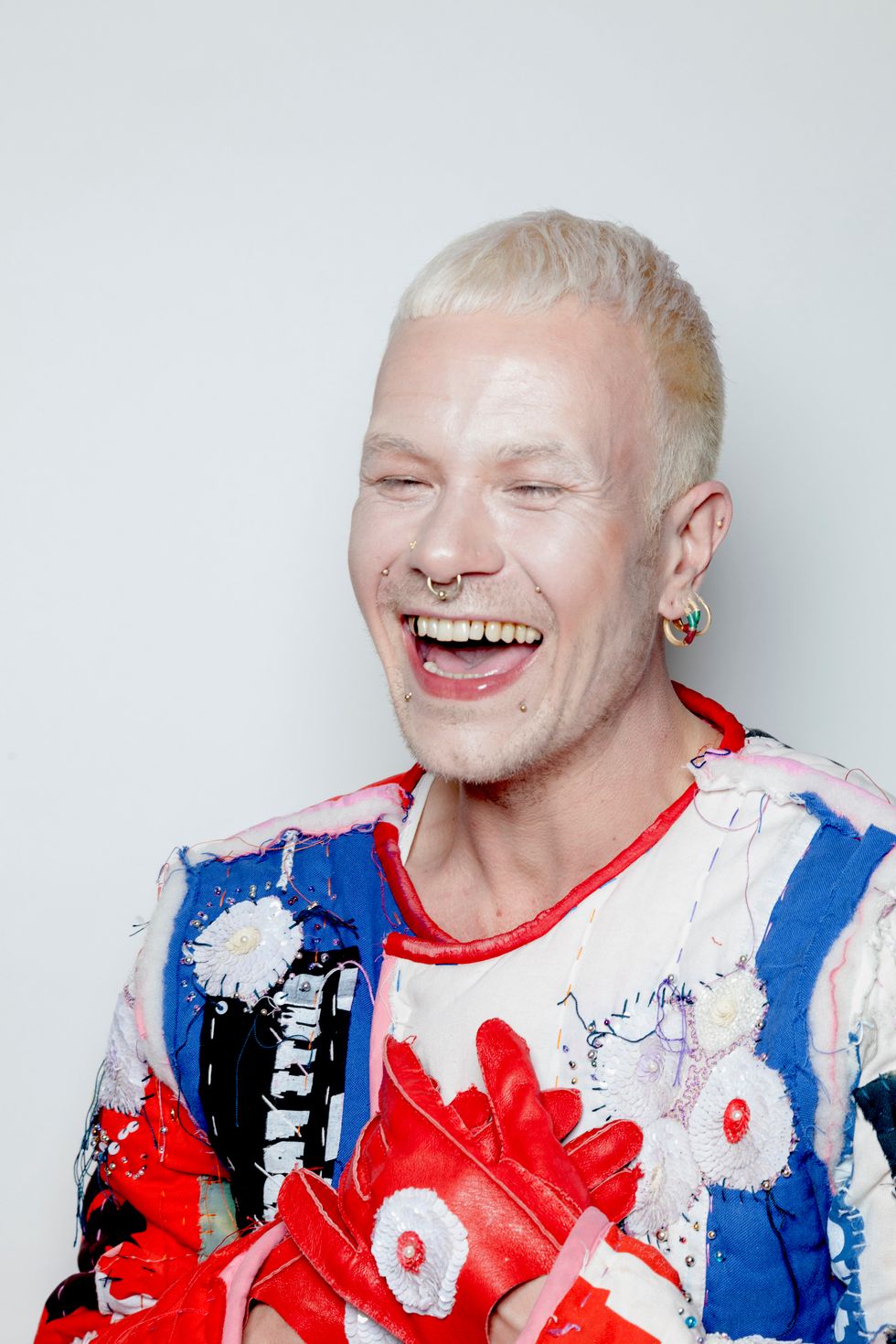 Bas Kosters
Kosters' Such Delicate Tenderness invites us into his "erotic universe," depicting sexual imagery with unrestrained brushstrokes, a penchant for bright and bold colors, and a childlike cadence in the figures' constructions and composition. There are several new series and a large number of single drawings and textile works.
The series featured include Pink boys, comprised of 26 pink nudes made with fountain pen and watercolor; You are, therefore I am, which has 30 portraits based on a Tom of Finland drawing and explores the importance of community and safe space; and Guidelines for responsible gay living, which is eight digitally printed tapestries of cotton and embroidered wool.
Given Kosters' inspiration, he presents a casual intimacy and overall humor within each work. Kosters says he strives to depict sexuality that is "emotional, spiritual and transcendental, not just dirty, offensive or naughty," and embodies, "fluidity, softness and playfulness, instead of thinking too much in stereotypes."
See more images from Such Delicate Tenderness, below.
Photos courtesy of Bas Kosters/Tom of Finland Foundation
Sign Up for the Morning PAPER