Did Kendall Jenner and Bad Bunny Break Up?
Rumors abound this week that sometimes-model Kendall Jenner has split with mostly-musician and sometimes-boyfriend Bad Bunny. The source of the kerfuffle stems from a cryptic Instagram post by Jenner, in her brood's typically cryptic internet lingo — that is, using emojis like the writings on a cuneiform tablet.
Jenner's post is rather straightforward. On Instagram, she captioned a plain photo of the sunset: "what's meant for me, will simply find me." Experts on LA model culture can attest this could mean just about anything: a favorite reiki healer moved to Aspen, the nail salon they get their tarot read at now serves smoothies, the Silver Lake Erewhon is closed for renovations. Hell, I probably posted something like this after cult fab vegan deli Besties — on Fountain, across the street from the big blue Scientology building — finally stocked my favorite meatless chicken nuggets.
Despite the vague nature of the caption, Bad Bunny's fans are delighted at the prospect that their fav may free of Jenner's clutches, however sexist or misguided that sentiment is.
The pair have been linked since at least February, when Benito was apparently "playing tonsil hockey" with Jenner at a private LA club. (Thanks for the colorful language, DeuxMoi.) From there, the two went on a series of colorful dates with everyone from Hailey and Justin Bieber to sister Kylie. At one point, a horse got involved, escalating their alleged affair as gossipy onlookers continued snapping pics through the bushes. They even caused chaos at Coachella, almost crashing a golf cart and whipping crowds around them into a frenzy.
Instagram is, coincidentally, how Jenner has communicated to the public through her other public breakups. Sure, she writes in emoji cuneiform, but scholars have pieced together enough of her made-up language to decipher the general meaning behind these public displays of post-breakup sentimentality. Thus, the question must be asked: Did these two really break up? Let's investigate.
* * *
March 2014, Harry Styles
From 2013 to 2015, Jenner was occasionally linked to Harry Styles, with some fans concocting elaborate theories that she was the other woman often referenced by Taylor Swift during that time. In March 2014, the pair allegedly broke up, despite neither confirming the split. In a post that's been lost to the ether, shortly after news of the split appeared in the tabloids, Jenner wrote the caption: "Can't sleep so I just wanted to give all the ladies out there some advice. Do your squats eat, your vegetables, wear red lipstick, don't let boys be mean to you."
Thankfully, the quote was memorialized on AZQuotes and Etsy prints.
November 2014, Mystery Person
Jenner was big on a few things in 2014: Squats, quotes about boys, quotes about making boys cry while doing squats. In November 2014, Jenner posted a since-deleted image that reads: "don't cry over boys. do some squats and make them cry wishin they still had dat ass." The target of her ire remains nameless to this day. From what I've cobbled together in the tabloids, guesses included Justin Bieber and Harry Styles, again, but everyone's kept mum on the subject.
May 2019, Ben Simmons
Between 2014 and 2019, Jenner's relationship to the internet, especially Instagram, was fundamentally changed by the backlash to her infamous Pepsi ad. No need to relitigate the details, I think, as they were forcibly burned into Twitter users' retinas in 2017. Come 2019, her ill-fated romance with NBA star Ben Simmons had come to an end, after which Jenner found herself lounging poolside in Cannes. To commemorate the split, she posted the above photo on a lounger, with the simple caption "cranberry legs."
Sadly, AZQuotes didn't pick this one up for circulation on a black box with white text and an out-of-date picture.
November 2018, Ben Simmons
Jumping back in time to Thanksgiving 2018, Jenner shared the above snap poolside in what appeared to be the Love Island villa if it was dropped into the Valley. The caption first tipped gossips off that there might be trouble in paradise for Simmons and Jenner: "all my siblings posting their babies and shit and i'm just like..."
June 2022, Devin Booker
E!reported in June 2022 that Jenner had split from Devin Booker, yet another NBA player. Sources said an Italian vacation — courtesy of Kourtney Kardashian's sponsored Dolce & Gabbana wedding — made them "feel like they weren't aligned and realized they have very different lifestyles."
The day after their breakup was confirmed by outlets, Jenner shared the above post from NASA on Instagram. The caption holds the clues: "The planets Uranus and Neptune have a lot in common, yet they're different colors. Why?" Indeed, the question when two people cannot align their goals and lifestyles, despite their common interests, is "why?"
June 2022, Devin Booker
Jenner quickly moved on from her interest in celestial bodies to lying naked on pool lounges. Her caption is the most interesting thing about this post, winking at the breakup with its succinct playfulness.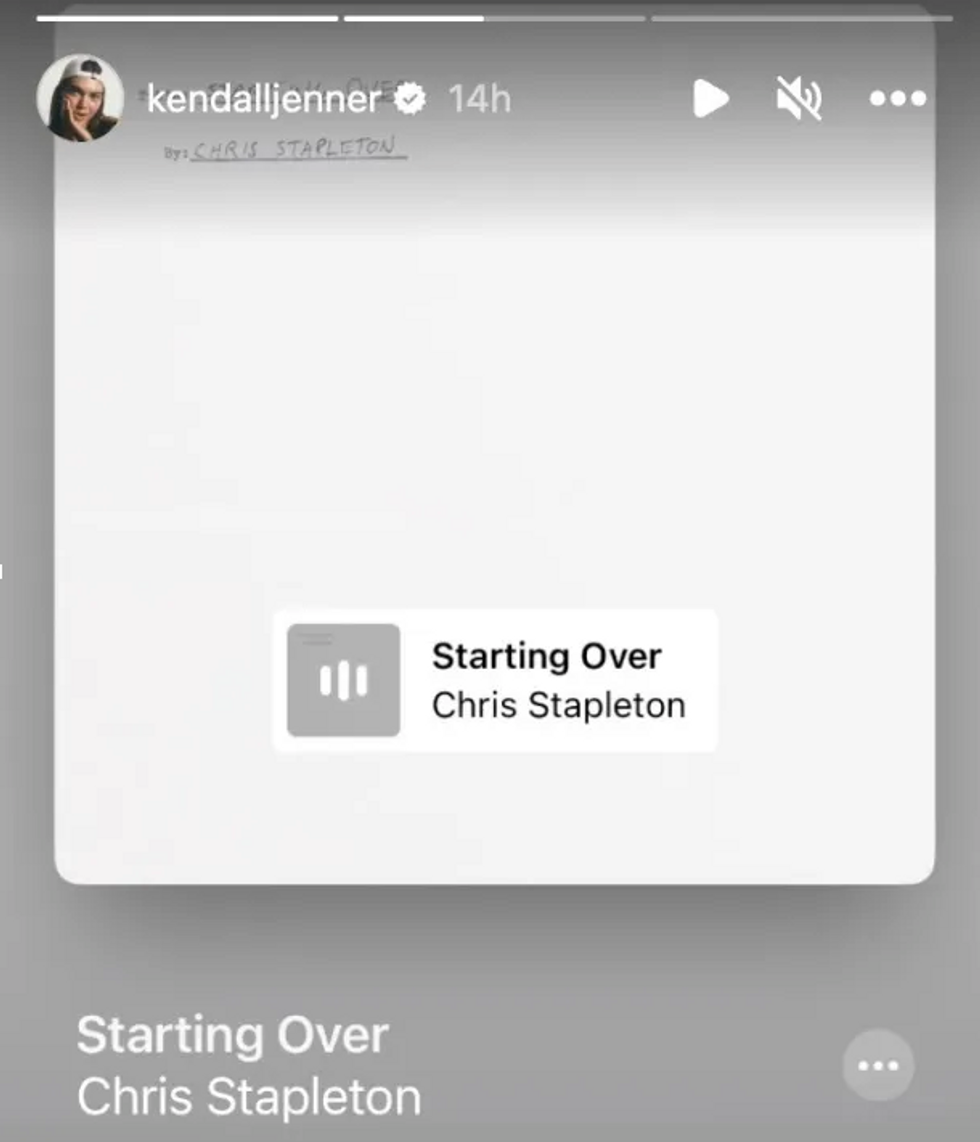 @kendalljenner/Instagram
January 2023, Devin Booker (again) and also Bad Bunny
Contrary to reports they'd broken up in the summer, sources later claimed in November Simmons and Jenner had split, perhaps for a second time. Her social media presence stayed relatively uninteresting until the new year, shortly before photos of her and Bad Bunny would leak online. In an Instagram Story from January, Jenner shared the song "Starting Over" by Chris Stapleton. At the time, it read like a diss to Booker, but its meaning has changed somewhat after she lost that "tonsil hockey" match with Benito.
* * *
Like Kendall Jenner's public persona, her post-breakup commentary vacillates between cryptic and transparent. Were I to guess, her approach depends on the nature of the relationship itself. Flings get the smoke signals, while serious relationships are afforded a sentence or two of vaguely empowered sentimentality. It's the difference between doing squats to make boys cry and "cranberry legs," whatever that means.
Depending on the veracity of reports about their deepening connection — something Bad Bunny has repeatedly declined to comment on — Jenner's sunset soliloquy might be the warning sign of a looming split. To offer a simpler explanation, should this investigation sour: she took an edible and stared at the sky too long while the sun went to sleep. Who hasn't?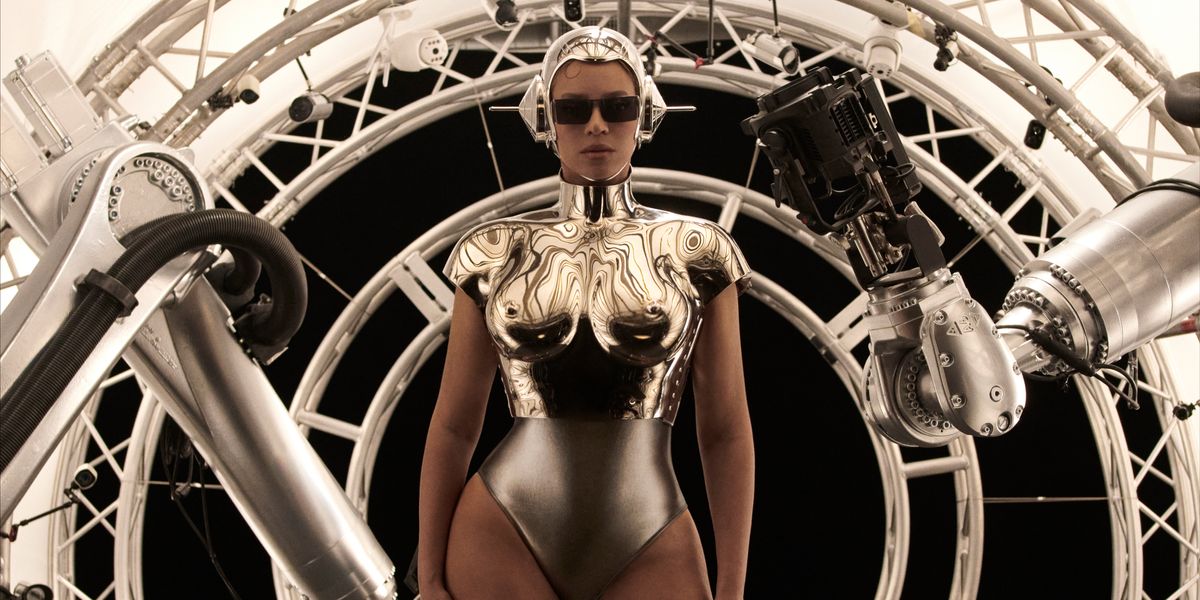 Music
Story by George M. Johnson / Photography by Mason Poole / Styling by Shiona Turini / Hair by Nakia Rachon / Make-up by Rokael Lizama / Creative direction by Andrew Makadsi
Story by George M. Johnson / Photography by Mason Poole / Styling by Shiona Turini / Hair by Nakia Rachon / Make-up by Rokael Lizama / Creative direction by Andrew Makadsi
01 December