While we may be more accustomed to seeing him shirtless, we're honestly not too mad at Ansel Elgort's latest red carpet look. Why? Because you can never go wrong with a little glittery eye makeup.
That's right, Elgort was giving us some serious Euphoria vibes at the 2020 Golden Globes with his all-white manicure and splash of blue shadow. And combined with his velvet Tom Ford fit, don't be surprised if he lands at the tops of everyone's best dressed lists tomorrow.
Like, look how chic he is: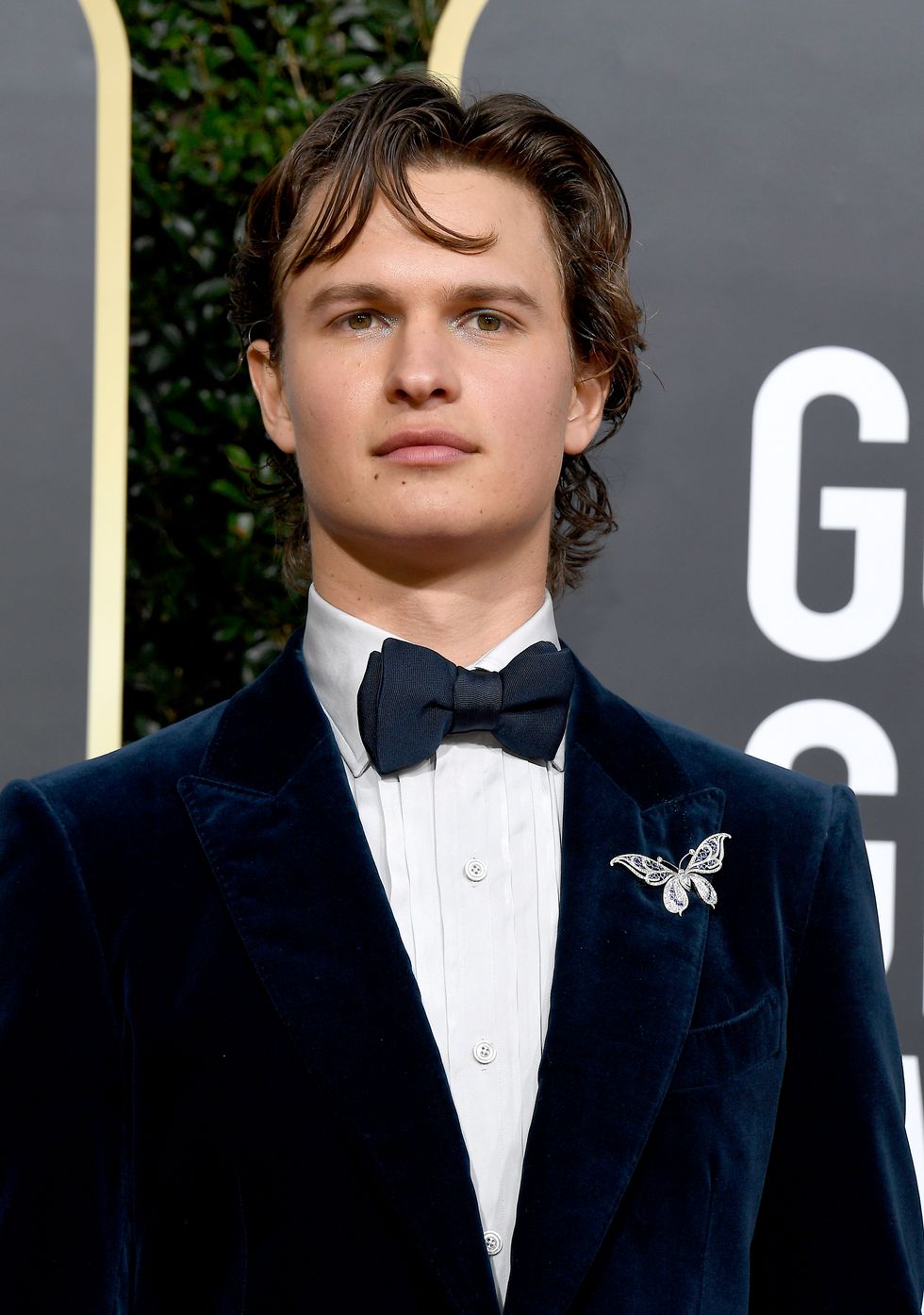 NBC's "77th Annual Golden Globe Awards" - Arrivals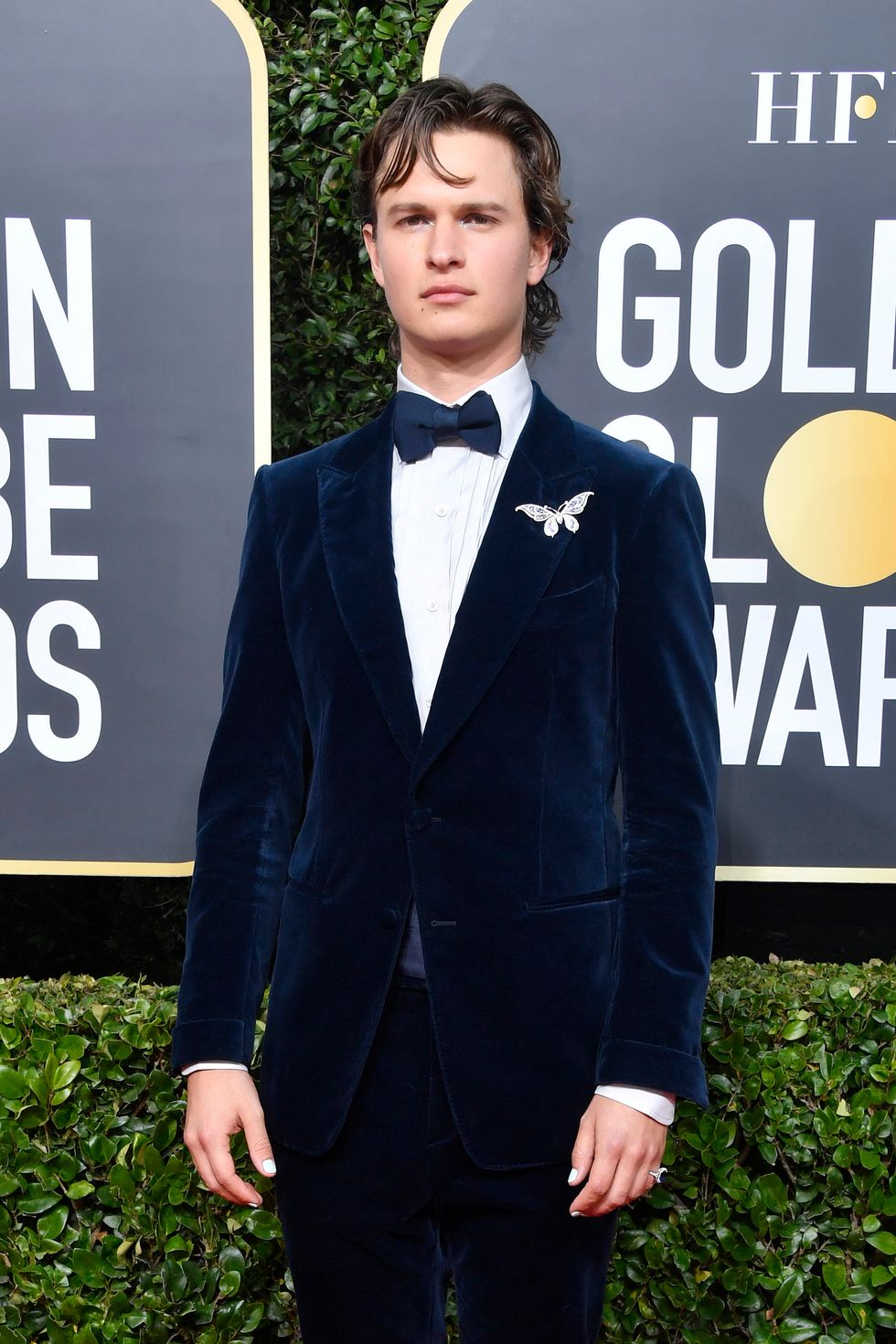 77th Annual Golden Globe Awards - Arrivals
Honestly, we have no choice but to stan — and it looks like we aren't the only ones. Check out what other people are saying about Elgort's look, below.
ansel's hair
ansel's eyeshadow
ansel's nail polish
ansel's butterfly brooch
😍😍😍😍😍😍

— lil tori t (@chalademie) January 6, 2020
ANSEL WEARING EYE SHADOW. ANSEL WEARING NAIL POLISH. ANSEL WEARING EYE SHADOW. ANSEL WEARING NAIL POLISH. ANSEL WEARING EYE SHADOW. ANSEL WEARING NAIL POLISH. ANSEL WEARING EYE SHADOW. ANSEL WEARING NAIL POLISH. pic.twitter.com/l1w7dDrtQc

— nin (@happilychalamet) January 6, 2020