Prince Achileas-Andreas, age 17, might just be the next big royal heartthrob. The second son of Crown Prince Pavlos and Crown Princess Marie-Chantal, Achileas is currently studying acting and made his debut this year on the daytime drama The Bold and the Beautiful. PAPER caught up with Achileas-Andreas to find out how he caught the acting bug.
Do you remember when you decided to become an actor?
It was always a great passion of mine. When I was a kid I remember always watching movies and TV shows and I was like, This is what I want to do: be an actor. When I fully decided that this was exactly what I wanted to do, was when I was 15 years old. I was at my previous school, Wellington College, a boarding school just outside of London. I took drama classes at the school and then for one of the assignments the teacher wanted us to write our own monologues and perform them in front of the entire school. I wrote my monologue and it went really well.
Wow.
And by this I was quite freaked out. I was only 15 at the time, and performing in front of over 1,500 people was really scary so I declined the offer. Then I thought about it and I was like, This is what I want to do, it's my dream, it's my passion, I should take that opportunity. So I did it and it went really well. I had an amazing time and then after that I was like, This is what I love, this is what I want to pursue.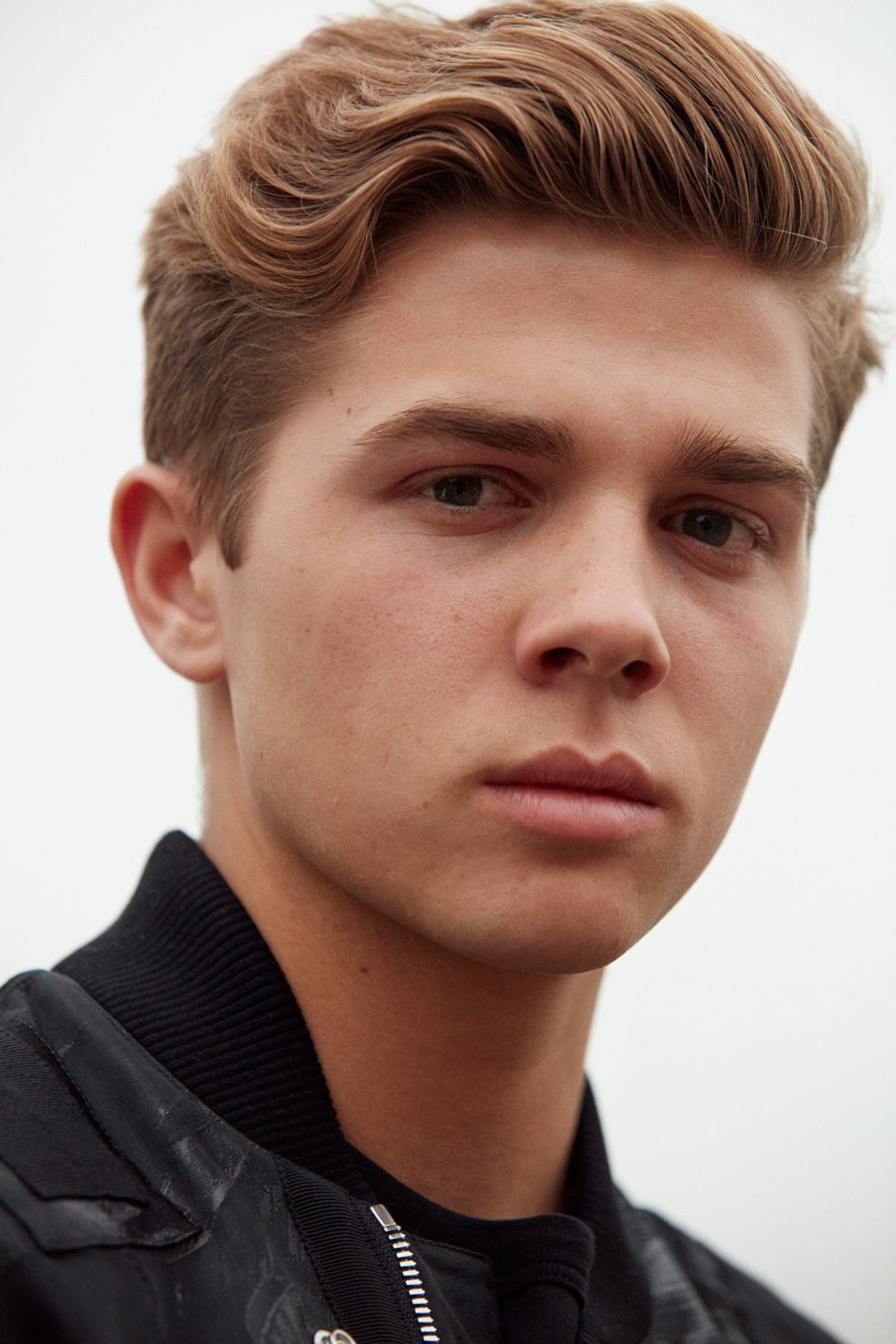 Achileas-Andreas of Greece
Was the monologue based on real personal experiences?
It was fictional, based on true events, on the 9/11 terrorist attack in New York. It was basically me being a husband and a father, my wife being trapped in the tower during the attack and she died. It was very dramatic.
An emotional rollercoaster. Had you ever done plays at school before?
I was always in a bunch of plays at school because I just loved the whole idea of doing it, but it only actually came into being something which I knew I wanted to do after I performed that monologue.
How did you end up on The Bold and the Beautiful?
I met one of the writers, Bradley Bell, and he knows that this is what I want to do so he gave me the opportunity. He brought me in for a small little part, first episode, just a few lines, I think it was over 12 lines. I filmed that back in November and it went really well, so then they asked me to come back and I went back in March and I filmed two more episodes.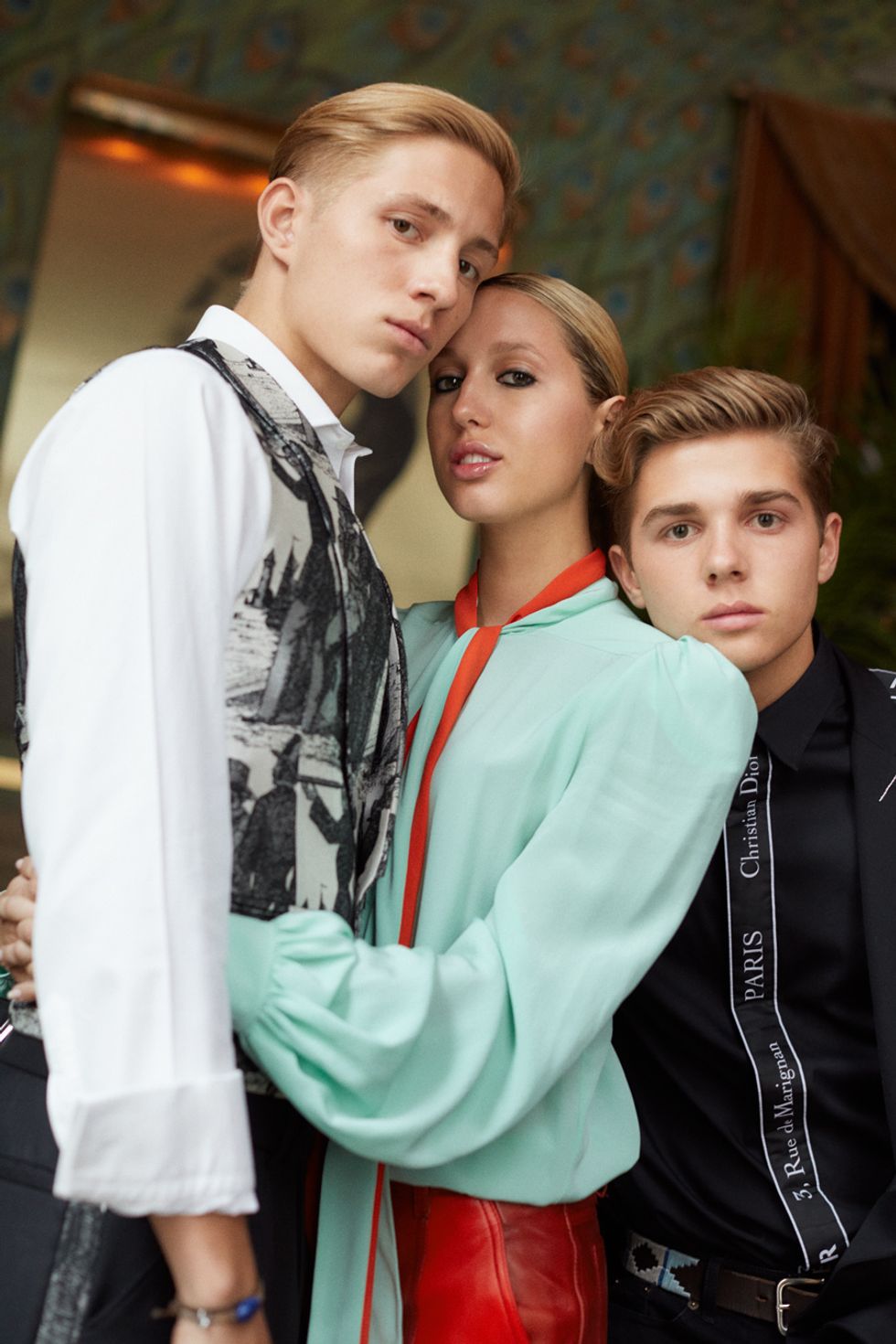 Constantine-Alexios, Maria-Olympia and Achileas-Andreas of Greece
And wasn't your aunt on The Bold and the Beautiful?
She has a reoccurring role on The Bold and The Beautiful. That's how I found out about what it was.
Are you a soap opera watcher by chance?
No, I was not. I hadn't seen any soap operas beforehand, especially being in London because they don't really show them as much out there.
How was the transition from theater to TV?
It was so inspiring to watch what actually goes on behind the camera. I'd always been wanting to know. I was lucky enough to figure it out and it was great. Everything was actually so fast — that's a good thing about doing soaps. Everything is moving so fast, you've gotta get your lines done, you've gotta go, it's over fast, so it was great to learn.
Tell me about the character that you play.
So my character is Simon. He's an English intern. He's 18 years old and he is interning at the fashion company and he's very into all the jewelry. He knows exactly what he's doing — very confident young man and rather flirtatious, as well.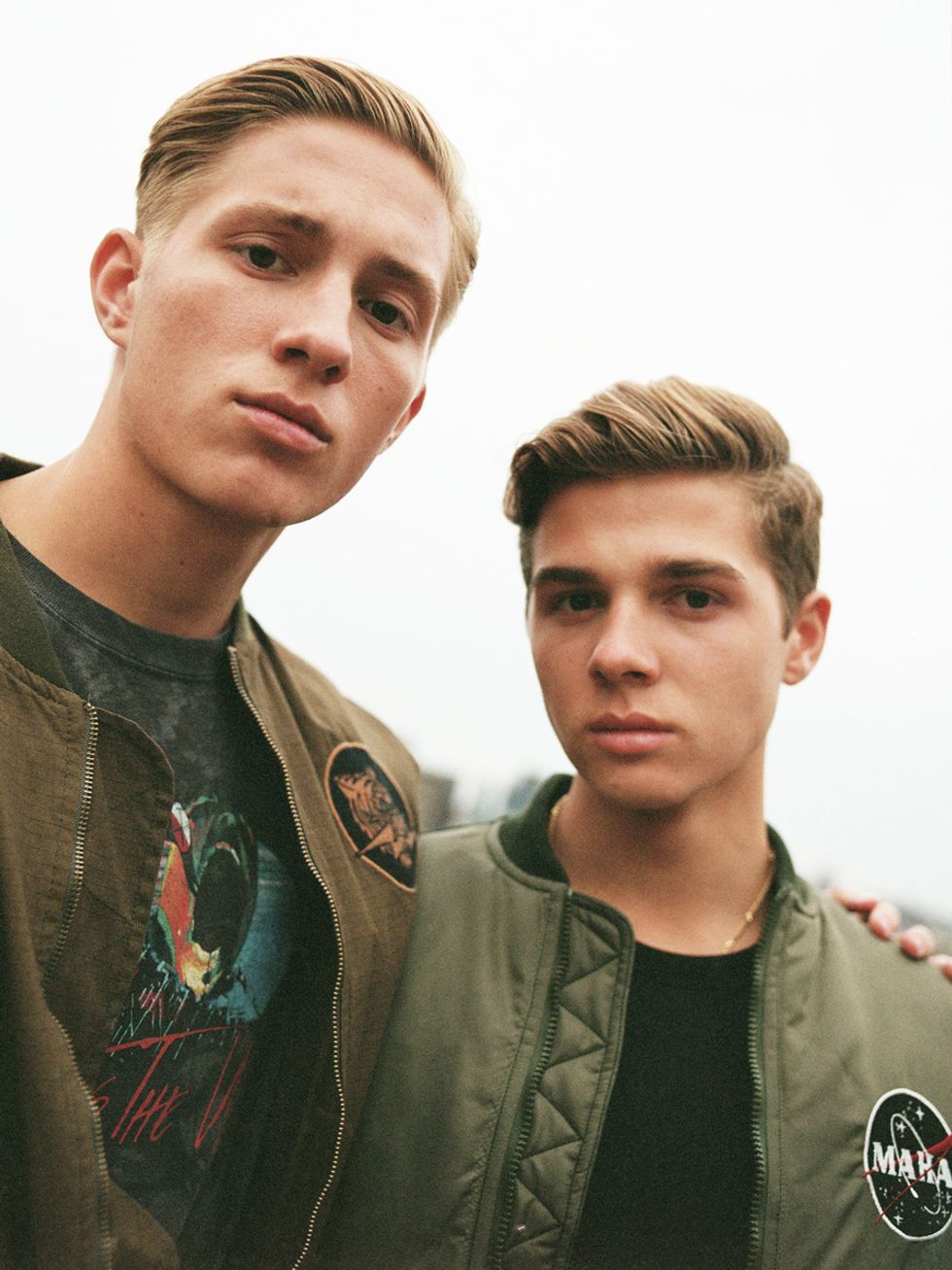 Constantine-Alexios and Achileas Andreas of Greece
And are you going to college now or are you still in high school?
Still in high school. I'm a junior in high school. I have one more year.
Would you ever consider moving to LA?
Oh yeah, 100%, definitely. I love going to LA. Every time I go to LA I love being out there. My cousins are there so I get to see them, which is great — just being in that whole lifestyle is so exciting.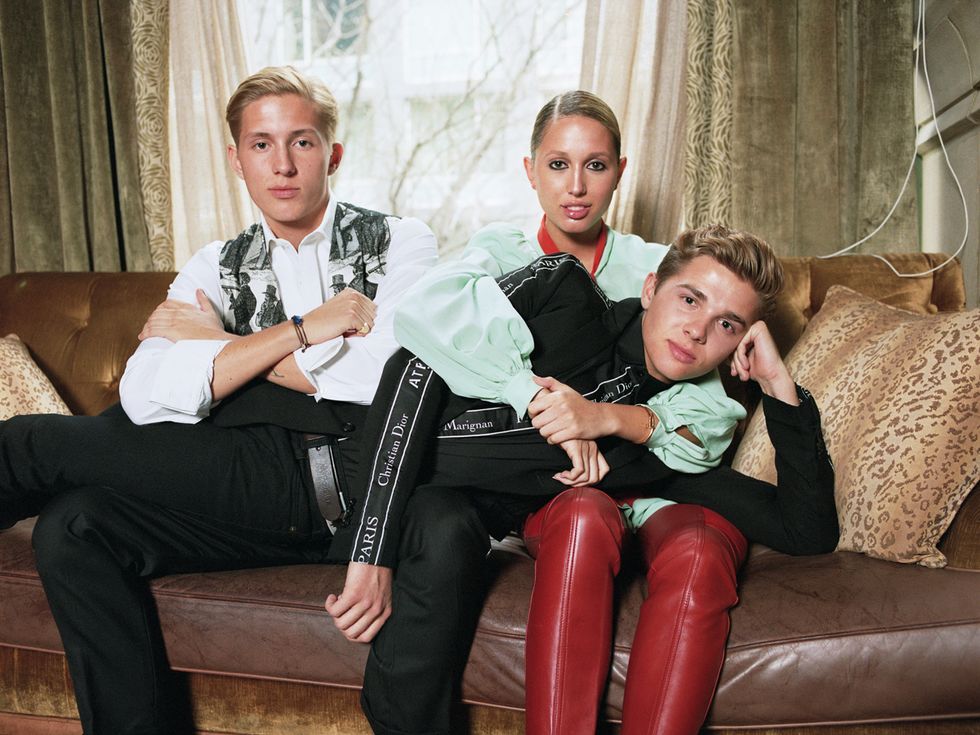 Constantine-Alexios, Maria-Olympia and Achileas-Andreas of Greece
Have any actors inspired your work?
I have so many. It's always changing. Leonardo DiCaprio, obviously, I'm sure is everyone's role model. A few of my greats would be Brad Pitt, Jake Gyllenhaal and Eddie Redmayne at the moment — those are my top three for now.
I'm slightly obsessed with Timothée Chalamet. He just feels so new and modern in a way.
I saw him in Call Me by Your Name, and he was also in... what was that other movie?
Lady Bird
He's a great actor, very talented.
If you were picking your dream role would it be a romantic comedy or something crazy and nothing like you?
I quite like the whole idea of acting as someone who's not me. That just makes it more of a challenge — more like an out of body experience because I'm having to be someone who I'm not. That's very fun.
Photography: Rafael Rios
Photography Assistant: Jared Christiansen
Styling: Ella Cepeda
Styling Assistant: Rayana Algosaibi
Hair and Grooming: Jillian Halouska (using OGX at Starworks Artists)