There have been an awful lot of celebrity deaths in 2017, and the year's not over yet. While it's always sad to lose an icon, here are the 10 whose losses resonated the most strongly for me. (No, I did not include Charles Manson).
Mary Tyler Moore
Just as Mary Richards was the glue that held WJM together, Mary Tyler Moore was the fulcrum of her legendary sitcom, and though the supporting players got showier roles, she drove it all home with her endearingly funny and warm performance. In 1980, Mary brilliantly displayed another side to her talent as the forbidding mom in Ordinary People and was Oscar-nominated for it, opening up a whole new window of possibility. I had also adored her in bouncier movies like Thoroughly Modern Millie and What's So Bad About Feeling Good?, though I can't say I caught one of the four Broadway previews of the 1966 flop Breakfast at Tiffany's musical, starring Mary as Holly Golightly. Mary battled diabetes and later some other ailments, before dying at 80 in a hospital — a true goddess of all media.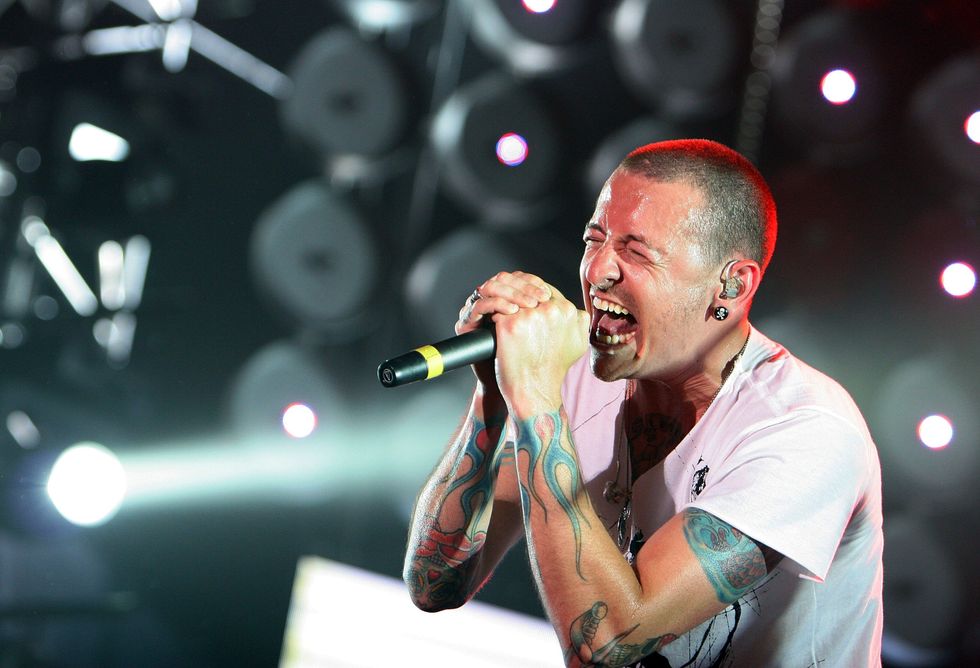 Chester Bennington
Chester Bennington

Music was horribly hit this year. Two months after his good friend, Soundgarden's Chris Cornell, hung himself, Bennington — the 41-year-old lead singer of the influential "rap rock" and electronica group Linkin Park — did the same. It was a tragic end for Bennington, who had a troubled background, having been sexually abused by an older male starting when he was seven and falling into drugs at a young age. His anguished yelps were heartfelt. (Also: Tom Petty, Lil Peep, Mel Tillis, Della Reese).
Liz Smith
I had serious differences with the popular daily gossip columnist, especially when I critiqued her on LGBTQ issues, but I can't discount the fact that when she was good, Liz was very readable and a big booster of celebs and anyone else whoever wanted a plug (including myself). She died at 94, leaving a gossip landscape that had become way less polite. (Another powerful media figure with a checkered history: Hugh Hefner).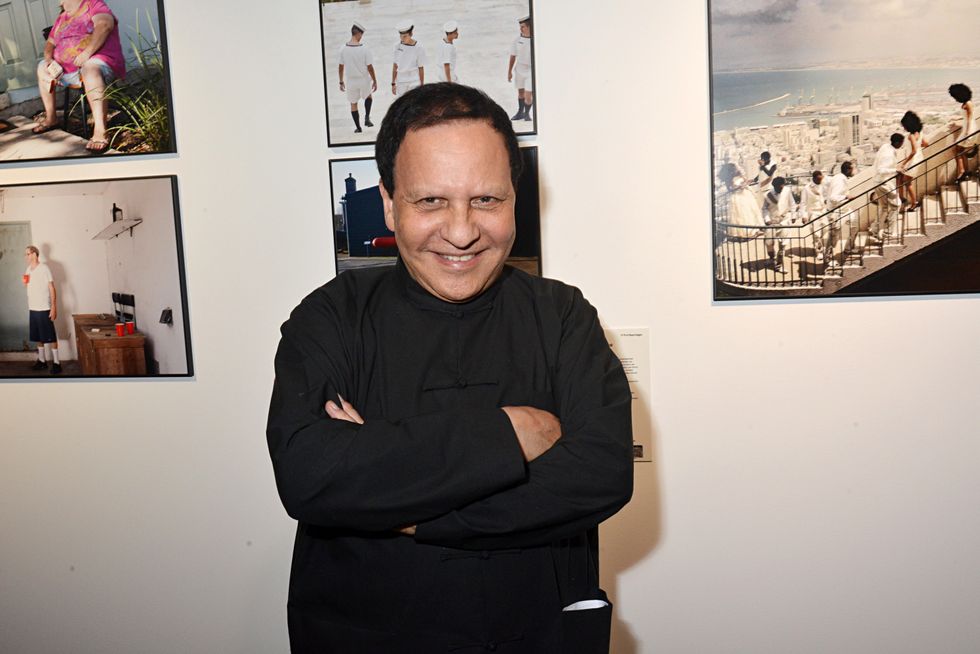 Azzedine Alaia
Azzedine Alaia

"The king of cling"," the Tunisian-born Alaia designed sexy dresses and fabulous shoes, and was so bold in his work and his statements that celebs ran to wear his stuff and anyone dropping his name in the '80s won instant points. He died at 77, and is remembered as one of fashion's most independent visionaries.
David Cassidy
I think I loved him! David was the skinny, long haired, and pretty rocker from The Partridge Family—the hit '70s show about a musical family, sort of like a hipper Brady Bunch—and he definitely helped usher me into puberty with every swivel. Cassidy—the son of Tony winner Jack Cassidy, who later married Oscar winner Shirley Jones (a/k/a Shirley Partridge)—wound up suffering dementia and then he died of liver failure at 67. He'll always be one of the ultimate teen idols to me.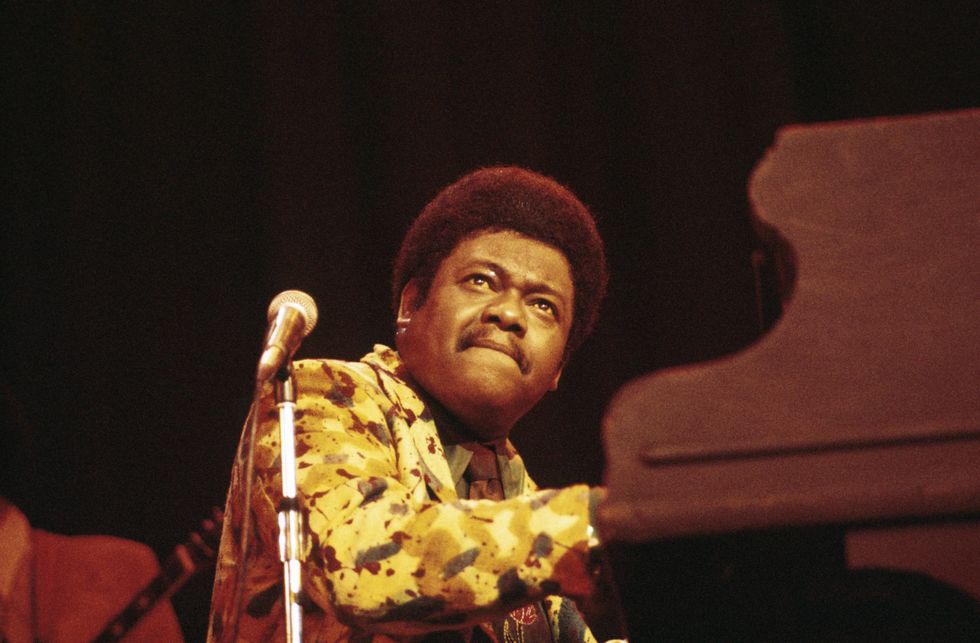 Fats Domino
Fats Domino

The New Orleans-born singer/songwriter/pianist helped usher in rock 'n' roll with no fewer than 35 Top 40 hits, including "Blueberry Hill" and "I'm Walkin." His historical importance can't be underestimated as a bridge between various styles of popular music, and he's said to have heavily influenced ska. When Katrina hit New Orleans in 2005, Domino wouldn't leave his house, and was thought to be dead by some, but mercifully had been rescued. This October, Antoine Dominique Domino Jr. died at 89.
Related | The World According to RuPaul
Don Rickles
Do you like the withering sarcasm of RuPaul's Drag Race winner Bianca del Rio? Then you would have loved Rickles, the ultimate insult comic, one who could pick you out of the audience, call you a hockey puck, and have you tearing up from laughing so hard. The Queens-born funny man would end each act with a smiling reminder that these were all jokes and he was actually full of love — and that was the only part of his act that I didn't like! Don died in his Beverly Hills home at 90. I can't think of anything insulting to say about him.
Jerry Lewis
No, he wasn't only respected in France. The zany comic actor, writer, and director was also beloved by those American comedy fans brave enough to admit it. I loved Jerry's willingness to be silly, to do elaborately set up comedy pieces, and to play buffoons and wackos to the max. I enjoyed not only his more famous films (Cinderfella, The Nutty Professor), but stuff like The Bellboy, The Errand Boy, and The Big Mouth, always finding some stylized comic inspiration amidst his at times unwieldy premises. Was Jerry a nice guy? Not always — especially to former partner Dean Martin — and he sometimes veered into antigay, racist and misogynistic humor, but his telethons raised tons of money in the fight against Muscular Dystrophy and his films brought unselfconscious joy to the world. And he was in a Scorsese film! (The King of Comedy).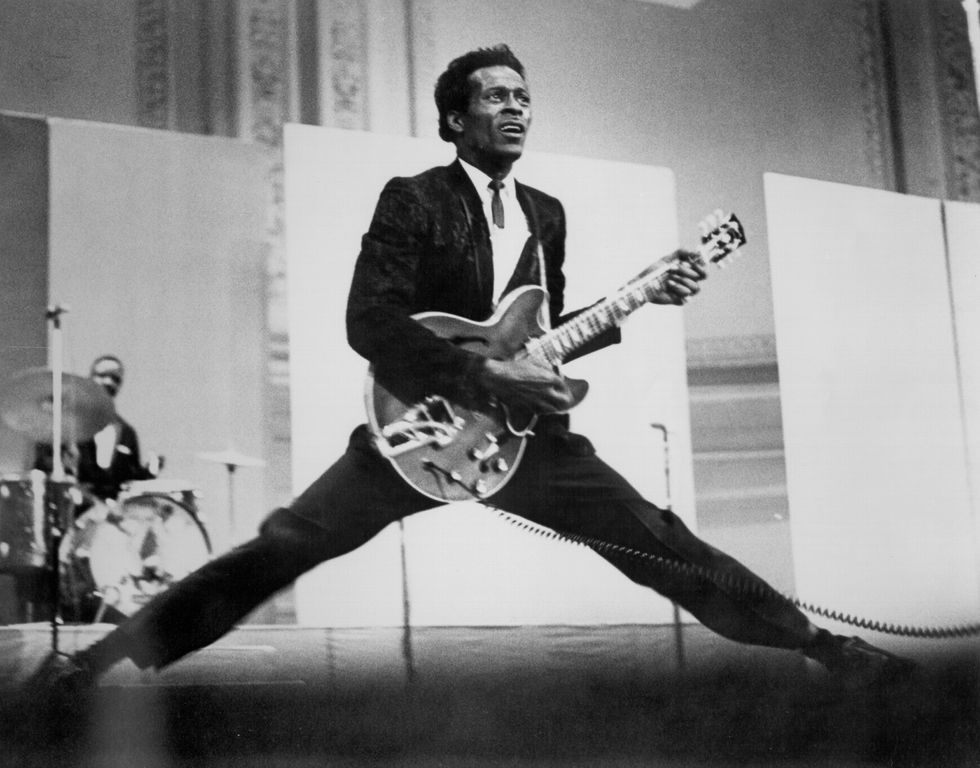 Chuck Berry
Chuck Berry

Berry's singing, guitar playing, and showmanship made him a sensation, and his string of sizzling hits like "Johnny B. Goode," "Maybelline," "My Ding-a-ling," and "Roll Over Beethoven" cemented his place as a key figure in the emerging rock 'n' roll genre, with a heavy emphasis on R&B/blues roots. I thought he'd be here forever — and his music will be. Berry died of cardiac arrest at 90.
Roger Moore
In 2012, I interviewed Moore — the longest running James Bond (he did seven 007 films) — and found him to be charmingly self-deprecating. In-between light-heartedly putting himself down, he sang the praises of Daniel Craig and said, "I played Bond as a lover and Sean Connery played him as a killer, but now I'm convinced that the killer is Daniel Craig. And he's also vulnerable." Asked what his own legacy will be, Sir Roger replied, "He should have saved his money." He passed at 89. (Also missed: Jeanne Moreau, Harry Dean Stanton, Robert Guillaume, and Martin Landau, who was transcendent as Bela Lugosi in his Oscar-winning turn in Ed Wood).
A special mention is reserved for the wonderful drag star Sweetie and also Flawless Sabrina (Jack Doroshow), who both sparkled and glittered for days. Plus Barry Z, the cable host whose pesky interviewing techniques were daffily amusing. And Tommy Page, who went from hit recording artist and teen idol to a reinvented music exec. They are missed.
Photos via Getty Images