Break out the backcomb and hair straighteners, because When We Were Young is coming back to town.
However, this wide-range survey of third-wave pop punk and post-hardcore acts will also be accompanied by performances from newer faces such JXDN, The Linda Lindas and Lilhuddy. And even better? When We Were Young probably has one of the most sonically diverse lineups we've seen in a very time, rounded out by appearances from the likes of Bright Eyes, Poppy and TV Girl.
So mark your calendars, lace up your Chucks and secure your spot by signing up at whenwewereyoungfestival.com ahead of the special presale, which opens on Friday, January 21 at 10 a.m. PST. Otherwise, you can nab your tickets at 2 p.m. PST, with general admission starting at $224.99, GA+ at $399.99 and VIP (with or without a cabana) at $499.99.
When We Were Young Fest takes place on Saturday, October 22, 2022 at the Las Vegas Festival Grounds. Check out the entire lineup below.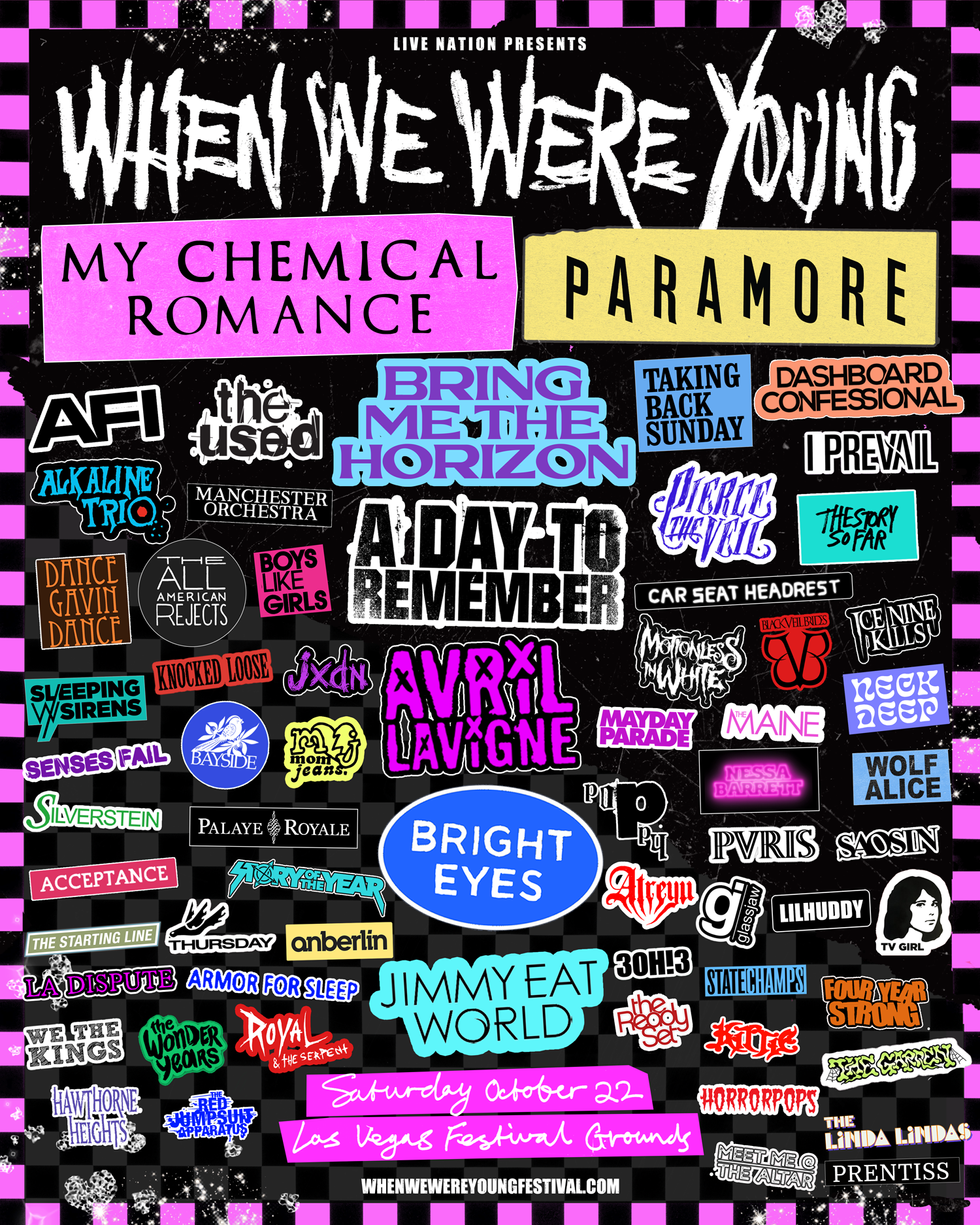 Photo via Getty / Jeff Fusco